Introduction
Before you change your Outlook Password you have to first change it with your email provider. The reason is that Outlook is an email client. It connects to your email provider to send and receive emails.
After changing your email password with the provider (Gmail, Yahoo, etc), you will need to update the password in Outlook app on your computer. Click Change your password with your email provider to see how to change password with common email providers.
In this guide, I will demonstrate how to change email password with your provider with Outlook.com email.
How to Change Outlook Password in Outlook.com
Follow the steps below to change Outlook password in Outlook.com: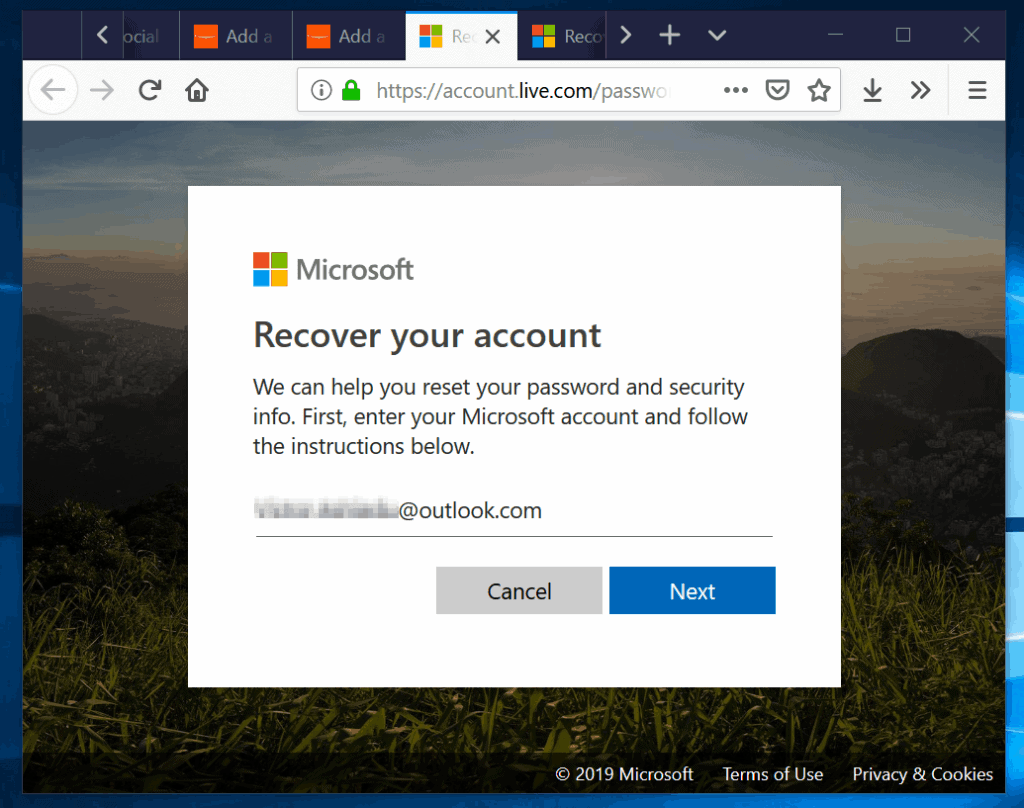 Next, enter the outlook email you wish to change the password. Then click Next.
Select a verification method. When you select a method, you will be asked to enter the complete information. Enter the required information and click Get Code.
The verification method available will depend on what you set up as your backup method. It may be a phone number or an email address (as shown in the image above).
Check your email or phone for the code. Then enter the code and click Next.
Finally, enter a new password. Then re-enter it and click Next.
You have successfully changed your password!
How to Change Outlook Password in Outlook Client
As I said earlier, after changing your email password with your provider, you may update Outlook client with the new password. You could also wait for outlook to ask for the new password.
The steps shared below only applies to POP3, IMAP, and SMTP emails. The Outlook password for Exchange emails cannot be modified with the steps outlined here. You will have to wait for Outlook client to ask you to change the password.
"Exchange emails" referred to above include Outlook.com, Office 365 and Exchange emails.
For this Demo, I will use Gmail email on Outlook.
Here are the steps:
Open Outlook client on your computer. Then press Ctrl+Alt+S on your keyboard. This will open the Send/Receive Group options.
Next, highlight All Accounts (beneath Group Name). Then click Edit.
When Send/Receive Settings opens, on the left side of the page, select the email account you wish to modify the password [1]. Then click Account Properties [2].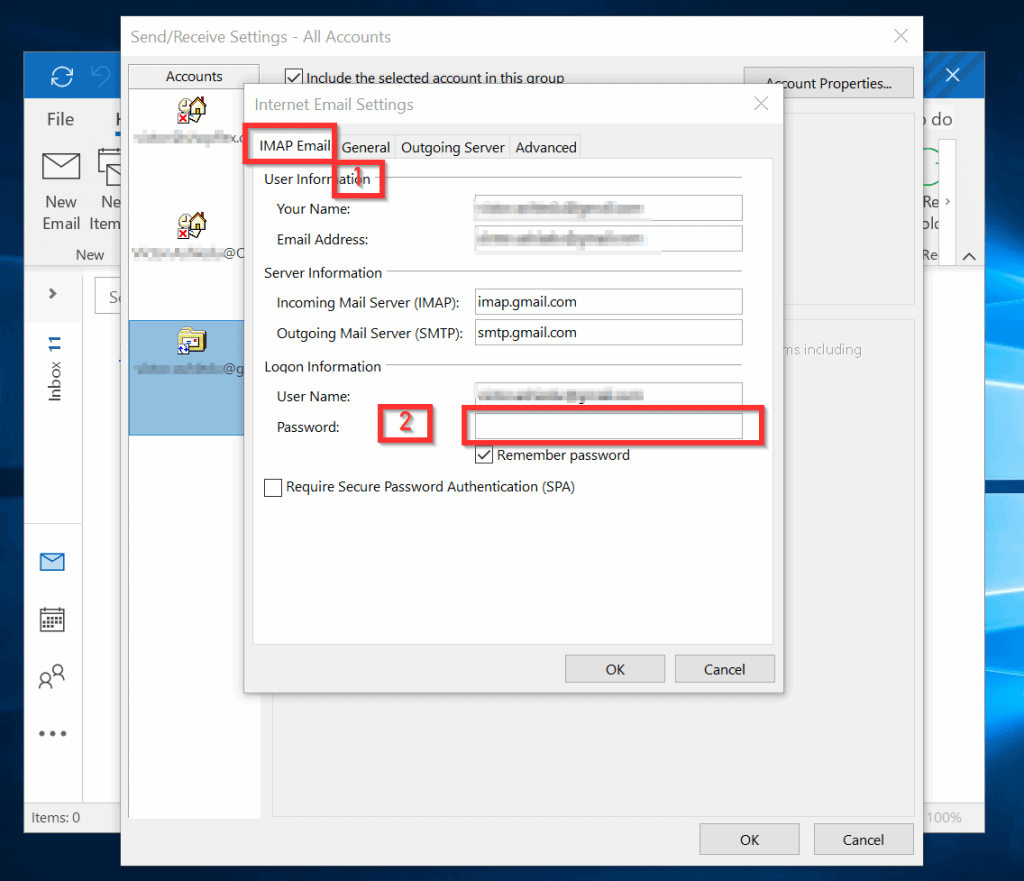 On the Internet Email Settings, click the IMAP tab [1]. Then on the part labelled [2], enter the new email password. Finally, click Ok.
If your email is POP3, the IMAP tab may show as POP3.
Conclusion
Here you have it! I hope it has been helpful. Some key takes from the guide. To change Outlook password, you have to:
First, you will need to change the email password in your email provider's site. To see how to do this for Gmail, Yahoo, Apple iCloud/@me emails, click Change your password with your email provider.
Then, you will update Outlook password for the email from Outlook on your computer.
If you have any question or comment use the "Leave a Reply" form at the end of the page. You could also share your experience with other readers.
Other Helpful Guides
Additional Resources and References