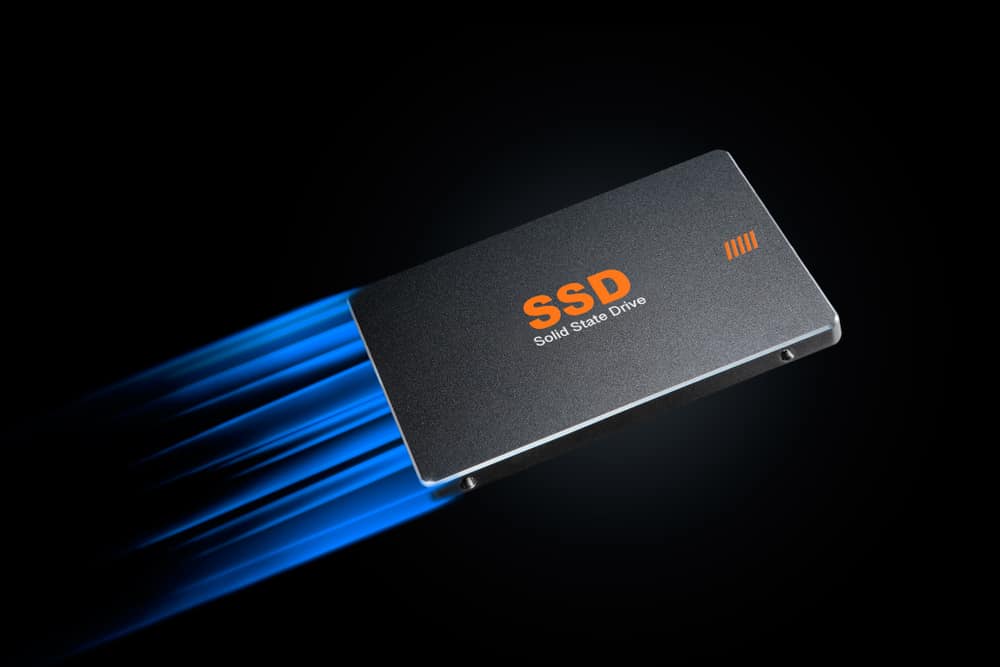 Affiliate Disclosure
If you buy a product via some of the links in this post, as an Amazon Associate Itechguides.com earn from qualifying purchases.
This Itechguide explains eMMC vs SSD. The guide starts with a detailed explanation of eMMC and its features.
Then, it explains SSD and its features. Finally, it compares the features of eMMC vs SSD.
What is eMMC?
To effectively compare eMMC vs SSD, this section explains eMMC.
eMMC (embedded Multi-Media Controller) is an electronic chip made up of a controller, MMC (multimedia card) interface and a NAND flash memory – same as used in solid state drives (SSDs), USB drives and SD Cards.
eMMC is an internal storage memory card standard format used for smartphones, tablets and budget laptops.
The internal storage is "embedded" because it is attached or soldered directly to a device's or computer's motherboard.
In essence, in the devices that use eMCC, it is usually the primary storage for such devices.
What is SSD?
In comparing eMMC vs SSD, SSD (Solid State Drive) also has a NAND flash memory chip and a flash controller.
However, that is about where the similarities end.
For example, an SSD drive is not "embedded" into the device's motherboard. It is attached to the device via a SATA or M.2 cable. You can view SATA cables for SSD on Amazon.com.
To read more about SSD, click Solid State Drive (SSD) Explained.
eMMC vs SSD: Features Comparison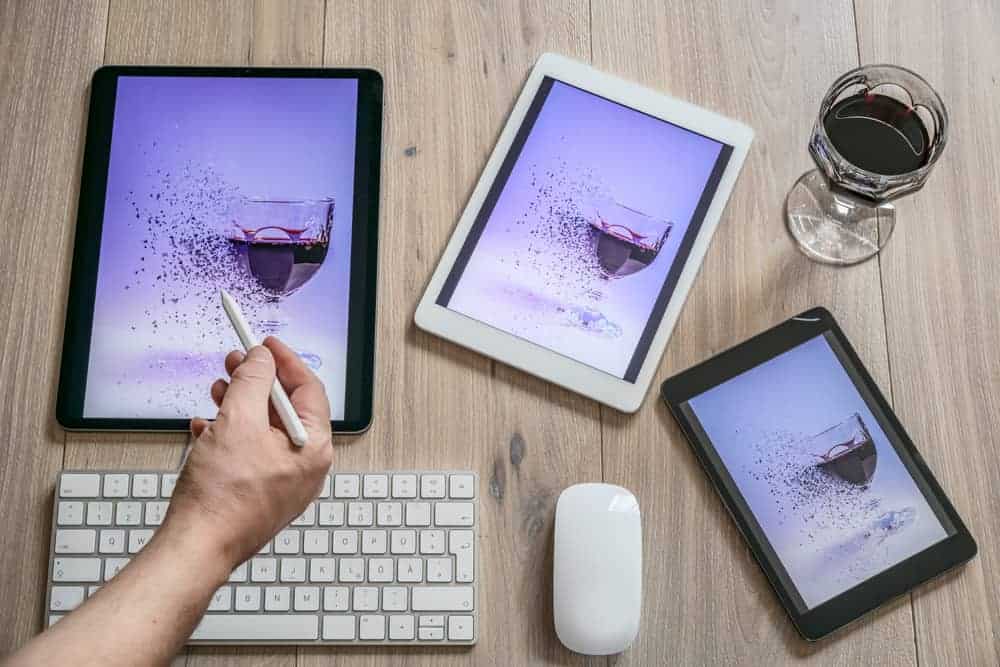 To further explain eMMC vs SSD, this section compares the most important features of a storage device.
Storage Size Range
The first important eMMC vs SSD comparison is that, compared to SSDs, eMMC storage offers a smaller amount of storage range.
For example, you can find eMMC storage in 32GB and 64GB. However, there are also 128GB and 265GB eMMC storage.
The implication of this is that devices with this type of storage do not offer much storage options.
As I mentioned earlier, they are usually used in phones, tablets and budget laptops. A good example is this Asus tablet – it ships with 16GB eMMC internal storage.
In comparison, SSD storage are available in much larger sizes. Typically, SSD storage range between 128 GB to multiples of terabytes.
As an example, this Microsoft Surface Pro 4 ships with 256 GB SSD. Compare this to the 16 GB eMMC internal storage on the Asus tablet!
Data Transfer Speed
The next essential comparison of eMMC vs SSD is their data transfer speed.
The data transfer speed of a storage device describes how fast the device reads and writes data. In a simple term, it means how quickly you can open a file, save files or copy file from one location to another.
eMMC storage are categorized into different standards – the latest standard is 5.1 (as at June, 2020). It delivers a transfer speeds of up to 400MB/s.
In terms of average transfer speed for other types of storage, it is not bad. However, other than data transfer speed, there are other factors that affect the performance of a storage device.
On the other hand, SSD offers a data transfer rate ranging from 400MB/s to over 3,000MB/s. SATA SSDs deliver a data transfer rate similar eMMC storage – around 400MB/s.
Expansion or Replacement Options
Another great comparison factor between eMMC vs SSD is to consider expansion or replacement with a larger size drive.
If you refer to my explanation of eMMC, you remember I mentioned that it is "embedded" directly to a device's or computer's motherboard. This makes it very difficult, if not impossible to replace or upgrade it.
However, most devices that ship with eMMC storage may offer a microSD card slot. You can use this slot to add additional external storage to the device.
Price
The final comparison of eMMC vs SSD is their prices. Devices (phones, tablets or computers) that ship with eMMC are much much cheaper than those that offer SSD drives.
However, SSD drives compensate for the price difference with its much faster performance.
eMMC vs SSD: Summary Comparison Table
This final section summarizes the main differences between eMMC vs SSD. See the table below.
| | | |
| --- | --- | --- |
| Features | eMMC | SSD |
| Storage Size Range | Between 32GB and 64GB | From 128GB to terabytes |
| Data Transfer Speed | eMMC 5.1 delivers 400MB/s | From 400MB/s to over 3,000MB/s |
| Expansion or Replacement Options | Only expandable via microSD card slot | Can be easily replaced with a larger size drive |
| Price | eMMC devices are cheap in relation to SSD devices | Compared to eMMC and HDD devices, SSD devices are expensive |
I hope I was able to successfully explain and compare eMMC vs SSD? I also hope that you found it helpful.
If you found it helpful, kindly vote Yes to the "Was this post Helpful" question below.
Alternatively, you could ask a question, leave a comment or provide feedback with the "Leave a Reply" form found towards the end of this page.
Finally, for more Storage tech Itechguides, visit our Storage & Disk Technology Explained page.
You may also find our Work from Home page very helpful.