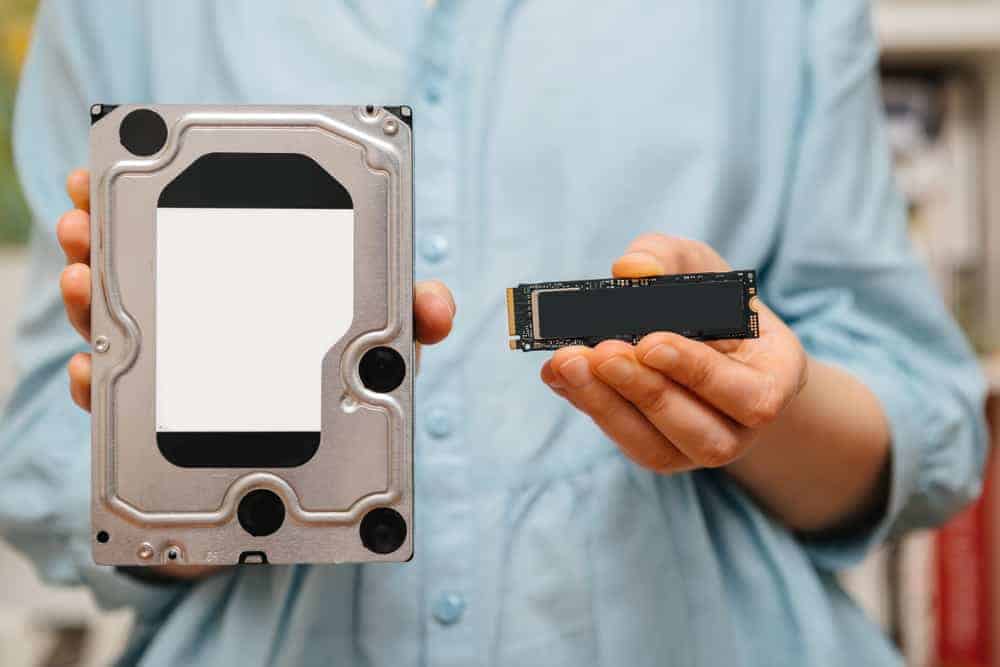 Affiliate Disclosure
If you buy a product via some of the links in this post, as an Amazon Associate Itechguides.com earn from qualifying purchases.
This Itechguide explains SATA Hard Drive.
The guide starts with a detailed explanation of SATA. Then, it explains SATA Hard Drive and ends with its features and benefits.
What is SATA and SATA Hard Drive?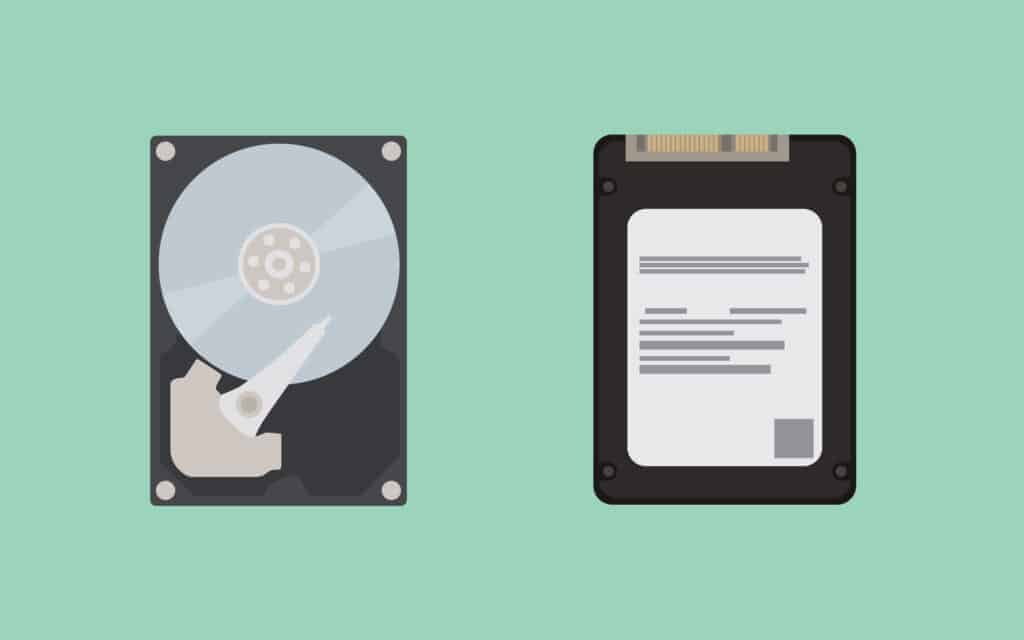 In its layman's definition, SATA (Serial *ATAttachment) is a cable or connector that connects storage devices like HDD, SSD, DVDs (or optical drives,) to a computer (host device).
In tech terms, what I called "cable" or "connector" is called a computer bus – connectors that run in a computer's motherboard.
*AT stands for Advanced Technology. So SATA means Serial Advanced Technology Attachment. It is an improved standard to its predecessor, PATA (Parallel ATA).
Therefore, a SATA Hard Drive is any hard drive that connects to a computer via a SATA connector or bus.
To be clear, SATA is NOT a hard drive, it is a standard for connecting mass storage devices (including hard disk drives and SSDs) to a computer.
To make it really easy to understand, compare it to a USB hard drive, which connects to a computer via a USB port. However, USB attached storage devices are mainly external devices. SATA offers both internal and external connections for storage devices.
Features and Benefits of SATA Hard Drive
To further explain this storage technology, this section discusses the top features and benefits.
1. Improved Speed Over PATA
In comparison, SATA bus offers improved speed to PATA Hard Drives.
SATA I can deliver up to 150MB/s data transfer speed compared to PATA which delivers a maximum of 133MB/s.
However, SATA II delivers up to 300MB/s while the latest (SATA III) can deliver up to 600MB/s.
The implication is improved performance of your computer and tasks you perform on them.
2. Hot Pluggable
In computing, a hot pluggable device can be removed from or attached to the computer without shutting the computer down.
Like hot pluggable USB drives, some SATA drives are also hot pluggable. This is beneficial because it saves you time.
When you plug the drive into your computer, it is automatically recognized on the fly.
Before you attempt to hot plug your drive, make sure to check that your computer's controller also supports hog plugging.
3. Support for External Hard Drives
Like USB, SATA supports external drive connection. An external SATA connects to an eSATA port.
Most computers may combine eSATA and USB port into a single port (eSATAp). Some others may have a separate eSATA and USB ports.
I hope I was able to successfully explain SATA Hard Drive? I also hope that you found it helpful.
If you found it helpful, kindly vote Yes to the "Was this post Helpful" question below.
Alternatively, you could ask a question, leave a comment or provide feedback with the "Leave a Reply" form found towards the end of this page.
Finally, for more Storage tech Itechguides, visit our Storage & Disk Technology Explained page.
You may also find our Work from Home page very helpful.