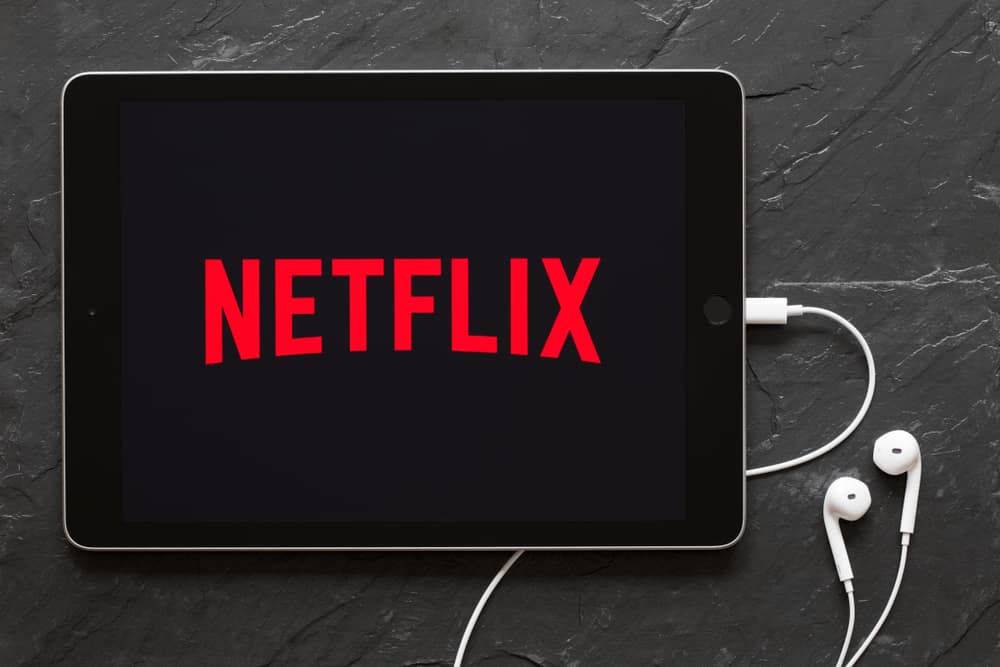 Affiliate Disclosure
If you buy a product via some of the links in this post, as an Amazon Associate Itechguides.com earn from qualifying purchases.
Korean movies are making wave in the movie world globally. There are several Korean movies on Netflix with different genres.
Itechguides present the best Korean movies on Netflix that will give you the best entertainment. Relax and enjoy our selections.
As at the time of writing this Itechguide all the movies featured here were on Netflix. We cannot guarantee that the movies on this list will continue to be on Netflix.
Here are the 10 best Korean movies on Netflix:
The Villainess (Ak-Nyeo)
"The Villainess" is an action Korean film with a lot of fight scenes and a touching story. It is definitely one of the best Korean movies on Netflix.
The movie is about a little girl raised to become a deadly assassin. She was then recruited by the South Korea's intelligence agency promising her freedom after ten years of service.
The agency gave her a new identity as a theater actress named Chae Yeon-soo. Having lived as a killer from a very tender age, she finds it difficult to live a normal life.
Everything fell apart when two men from her past shows up. Their appearance unveils hidden secrets from her past which led to her outburst.
The Tiger: An Old Hunter's Tale
"The Tiger: An Old Hunter's Tale" ranks 9 in my pick of the best Korean movies on Netflix. This film is really interesting and It is quite a thrill.
"The Tiger" is set in a time when Korea was under the Japanese rule. At that time the Japanese Governor general is obsessed with killing all tigers in Korea. However, the deadliest of the tigers known as "mountain lord" is not an easy target.
The main character Chun Man-Duk, a respected hunter lives with his son in a small hut. It was believed he is the only one strong enough to track and kill the feared tiger.
The governor is eager to kill the tiger and asks Chun Man-Duk to help out. This led to an epic battle between the deadliest hunter and the mountain lord. The story is more than that. You will have to watch it to know more.
Illand: The Wolf Brigade
Holding it at no 8 spot in my pick of best Korean movies on Netflix is "Illand: The Wolf Brigade". It takes you into the future and the whole movie setting is great.
This film is set in the year 2029. The south and north Korea government has agreed to become one nation. However, some people are against it while some others are in support.
We learnt that a terrorist group and a strong government intelligence agency are also against this arrangement.
In order to prevent any disaster, the government forms a special police force to combat any uprising. It is very interesting to watch.
The Age of Shadows
"The Age of Shadows" is a thriller and one of the best Korean movies on Netflix. You will surely love it. Its a film of conspiracy and it is action-packed.
The story line of the movie is set in 1920's during the Japanese rule over Korea. One of the main characters, Lee Jung Chool was a member of Korean independence movement. Later on, he joins the police force and now works for the Japanese.
Based on an order, Lee Jung Chool embarks on a mission to take down the Korean independence movement.
The aftermath of this mission led to series of attacks and confrontations. It is truly one of the best Korean movies to watch on Netflix.
Vanishing Time: A boy Who Returned
This is one of the best Korean movies on Netflix. It is suspense-filled. There is a mystery to solve in this one. It is captivating and interesting.
"Vanishing Time" tells a story of four young kids who were together on a mountain trip. They went out secretly to restricted section of the mountain and that was when the mystery began.
The following day, only one the four kids was found. The police tried their best to locate the other three kids but could not find them.
The whole thing turned strange when one the lost kids suddenly re-appears. He is totally different and much more older than before.
Forgotten
"Forgotten" is no 5 in my pick of best Korean movies on Netflix. This movie is interesting and you will enjoy the suspense.
The movie is about a family of four – father, mother and two brothers. Tragedy comes to the family when one of the brothers got kidnapped by a group of men.
The twist here is, the kidnapped brother returns home but has no memory of the attack. However, he is different and shows strange behaviors. His intention has a terrible end for the family.
Do you want to know what happened to him while he was taken away? You will have to see it on Netflix to find out.
Pandora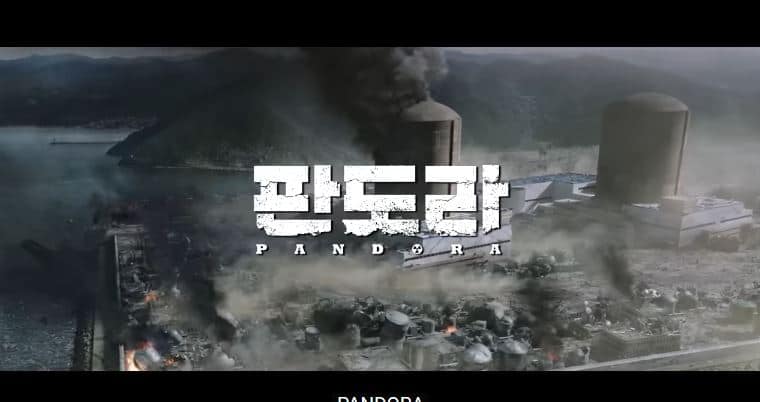 Taking the fourth position in my pick of the best Korean movies on Netflix is "Pandora". This is an epic disaster movie.
When an earthquake hits a small town – it results in an explosion at a nearby nuclear power plant. This causes pandemonium across the nation.
The main character Jae-Hyeok, a local worker at the nuclear power plant is trying to stop another nuclear tragedy. The rest of the town is unaware of this potential nuclear disaster.
He and his co-workers have to return to the nuclear power plant to prevent another explosion.
Lucid Dream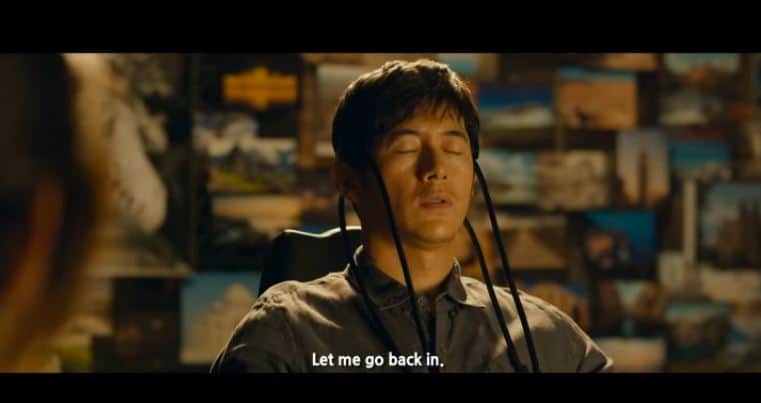 At no 3 in my pick of the best Korean movie on Netflix is "Lucid dream". This is a good fictional film.
The story line is about a man who went to an extreme length to find his missing son. In order to find clues of how his son went missing, he uses a fictional scientific approach called lucid dream.
He was able to trace his son's whereabouts from his own previous memory. Through lucid dream, he can launch to his own unconsciousness and get the needed details.
This movie is awesome. It is a really good one to watch.
Beauty Inside
This is a cool love story. "Beauty Inside" is good entertainment with a sense of humor.
The plot of this film is very interesting and amusing. The character Woo-jin, a furniture designer always changes to a new body every morning. Quite a fiction.
Woo-jin will have to explain to his girlfriend everyday and that is worrisome. However, his girlfriend loves the beauty inside him but she doubts whether she will be staying with him forever.
"Beauty Inside" surely deserves the second spot in our review of best Korean movie on Netflix.
Train to Busan
"Train to Busan" is a thrilling zombie horror movie. The film is super intense with suspense and chilling scenes. This makes it rank 1st in my pick of the best Korean movie to watch on Netflix.
The film started with a group of passengers on a train to Busan. On their way they learnt of a wide viral outbreak across the nation.
They are still confused about the situation but unaware that they were already in the midst of the danger.
The main character Seok-Woo and his daughter, also passengers must fight their way out of this terrible situation.
To protect his daughter, Seok-Woo is ready to fight till his last breath. With the help of the other passengers, Seok-Woo fights the zombies to survive.
I hope you found this Itechguide pick helpful. If you watch any of them, gladly share your experience.
If you have a question, comment or feedback kindly use the "Leave a Reply" form found at the end of this page.
Finally, to read more posts on music and movie guides, visit our Music & Movies picks page.