Introduction
When you join Windows Insider Program, you have the opportunity "to help shape the next evolution of Windows 10".
This means that you will be the first to access new Windows features. It is free to join Windows Insider Program. You can also opt-out at any time.
Options to Join Windows Insider Program
You can join Windows 10 Insider program in two ways:
From Windows 10 Settings
Via the Internet – Insider.Windows.com
Advertisements
Here are the detailed steps for each method of joining Window Insider Program
Join Windows Insider Program from Your Computer
To join Windows Insider Program directly from your PC, follow the steps below: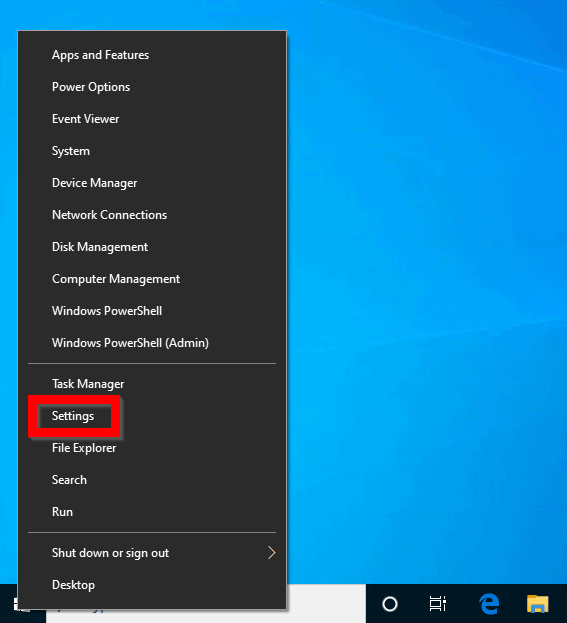 When Windows Settings opens, scroll down to and click Update & Security.
At Windows Update, scroll down and locate Windows Insider Programme (on the left pane). Then click it.
At the Choose an account to get started screen click the + sign beside Link an account.
If you do not receive this screen, restart your PC. Then start again.
Then click on an account beneath Use this account. You could also Use a different account. After selecting an account, click Continue.
Wait for the next screen to display.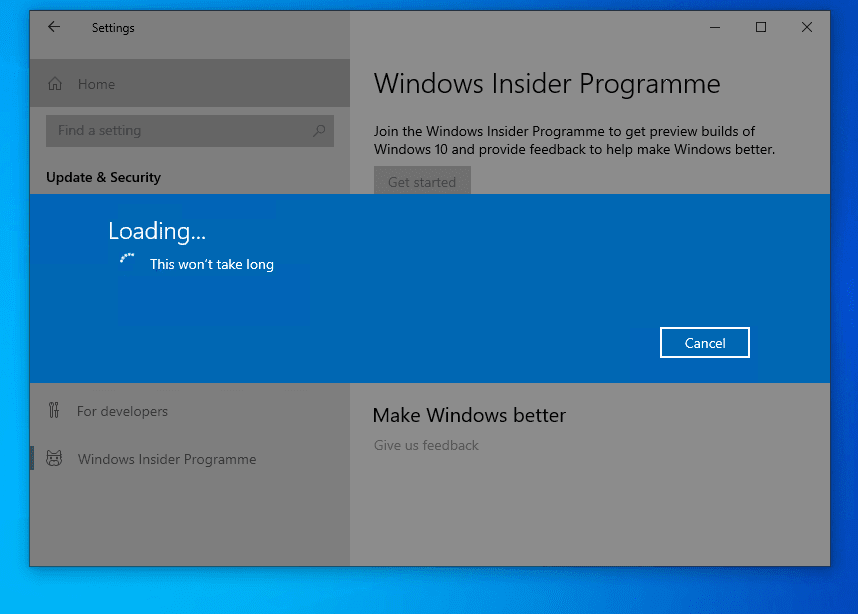 Then at the the Choose your Insider settings screen, select an option. If you are not sure, accept the default [Slow (Recommended)]. Then click Confirm.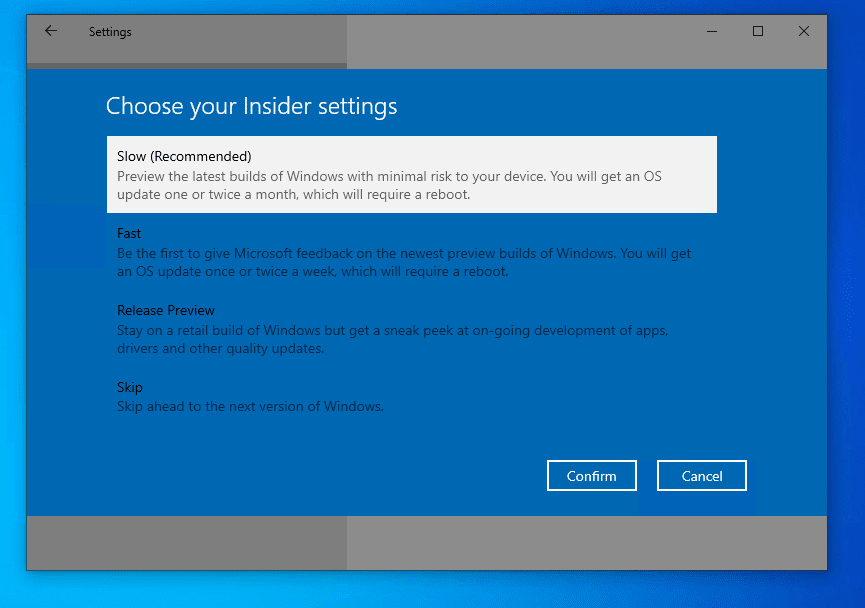 When the A better Windows for everyone page loads, click Confirm.
Finally, click Restart Now.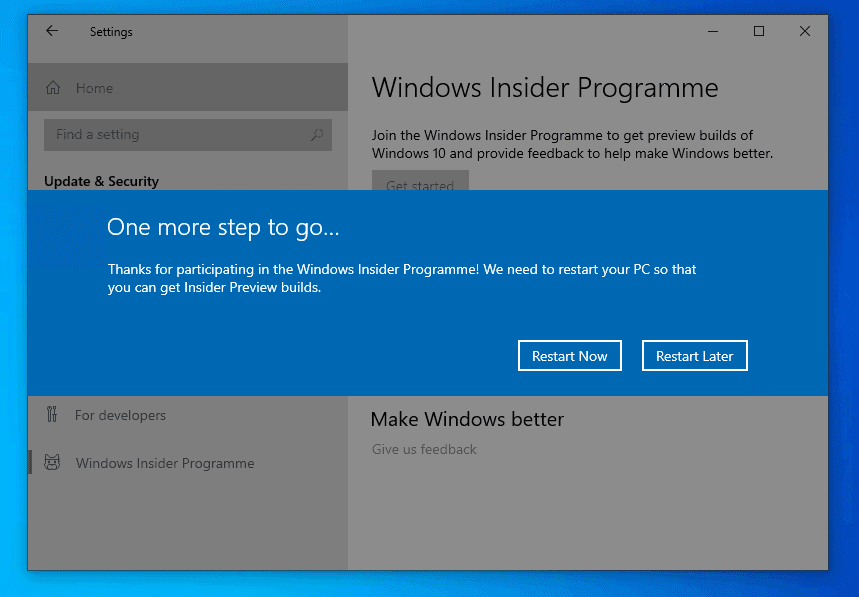 When your computer restarts, Open Windows Insider Programme on your computer to confirm it is working as expected. If you receive a notification similar to the one below, click Fix the problem.
The wizard will tell you what needs to be changed. If you are happy to make the change, click Confirm.
If everything is working as expected, WIP settings should look something like the screen below.
Join Insider Program Via the Internet – Insider.Windows.com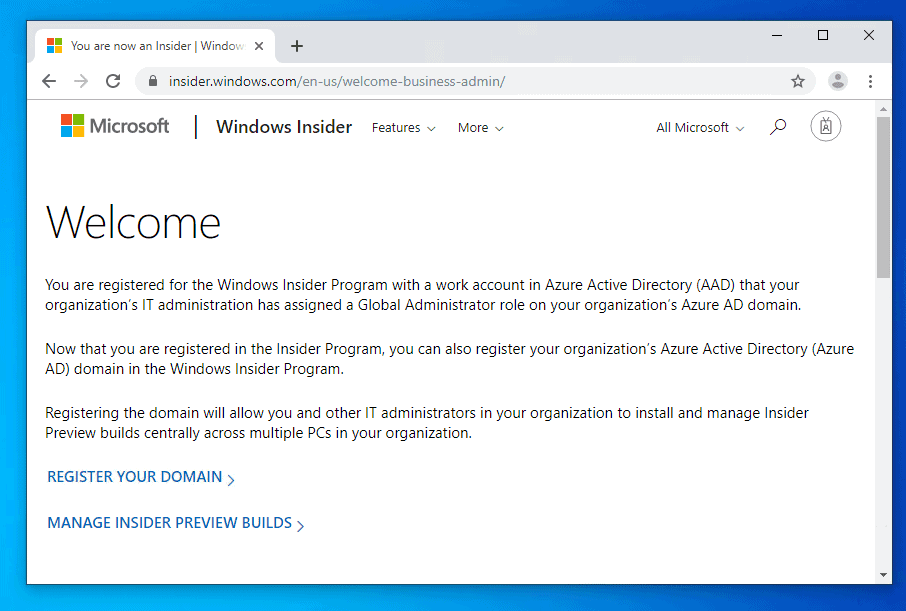 Advertisements
You can also join Windows insider from the internet. If you want to register your organization for Windows Insider Program, this is the recommended method.
Here are the steps:
The page to sign in with your Microsoft account or create one will load. If you have an existing account (Outlook.com, Skype, etc), type the email. Then click Next. The page to type your password will load. Type the password and click Sign in (screenshot not shown).
Then choose whether you want to stay signed in or not.
When you are returned to the Insider Programme page, scroll down. Check the box beside I accept the terms of this agreement (required). Then click Submit.
You will receive a welcome page. The welcome page you receive may not include REGISTER YOUR DOMAIN. I have this because I registered with a custom office 365 domain account. If you registered with a similar account, click REGISTER YOUR DOMAIN. Agree to the terms and click Submit.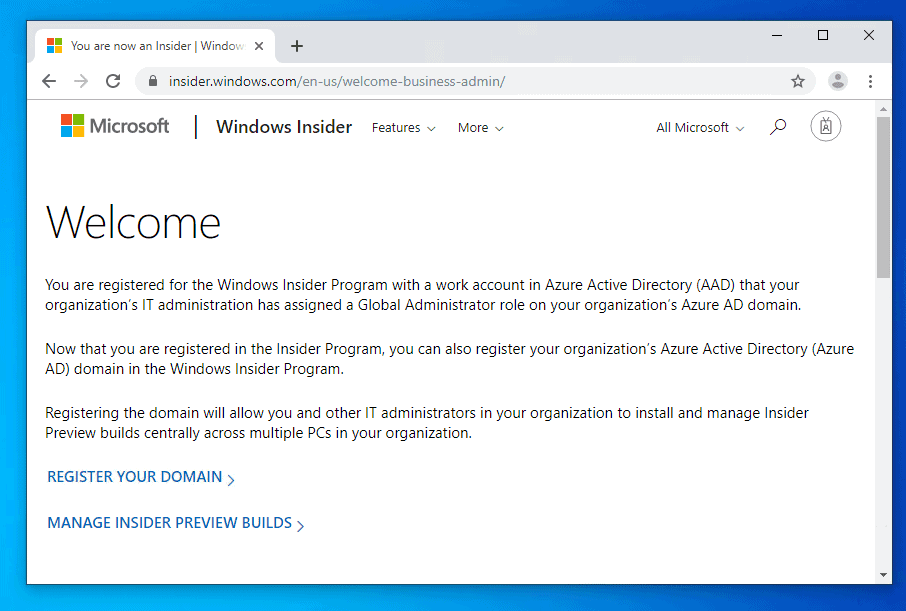 To manage your organization's insider previous build and policies click MANAGE INSIDER PREVIEW BUILDS.
The final step is to open insider program on a Windows 10 PC. Click Get Started, select Link an account. Then sign in with the account you used to create WIP on the internet.
Conclusion
It is that easy to join Windows Insider Program! The first method is more suitable for home users while the second method should be used for registering your organization to the WIP.
If you have a question or comment, use the "Leave a Reply" form found at the end of this page.
Want more Windows guides? Visit our Windows How To page.