Introduction
If you receive a lot of emails that you do not wish to read, you may want to mark all of them as read in your Gmail.
Moreover, Leaving a lot of emails as unread clutters your inbox. When you mark all unwanted emails as read you will be able to easily read relevant emails.
In this quick guide I will show you how to mark all emails as read on Gmail.
Advertisements
How to Mark all Emails as Read on Gmail
Follow the steps below to mark all email as read: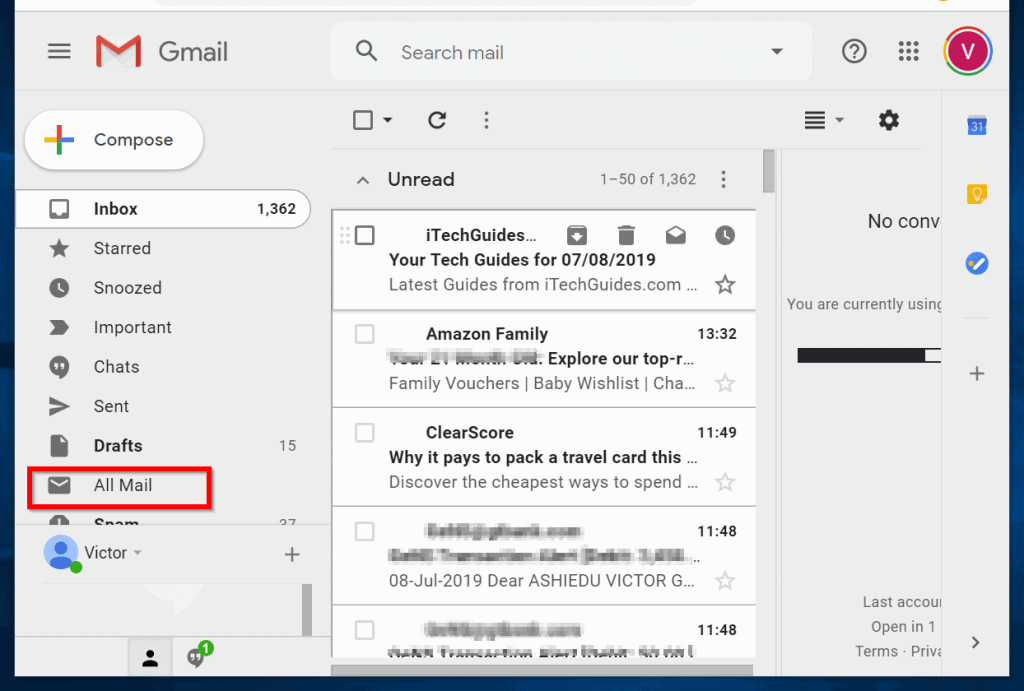 Next, on the left hand side scroll down to All Mail and click on it.
Then, click the arrow pointing downwards beside the check box above all emails. (highlighted in the image above). Select Unread. All Unread emails will be selected. See the second image below.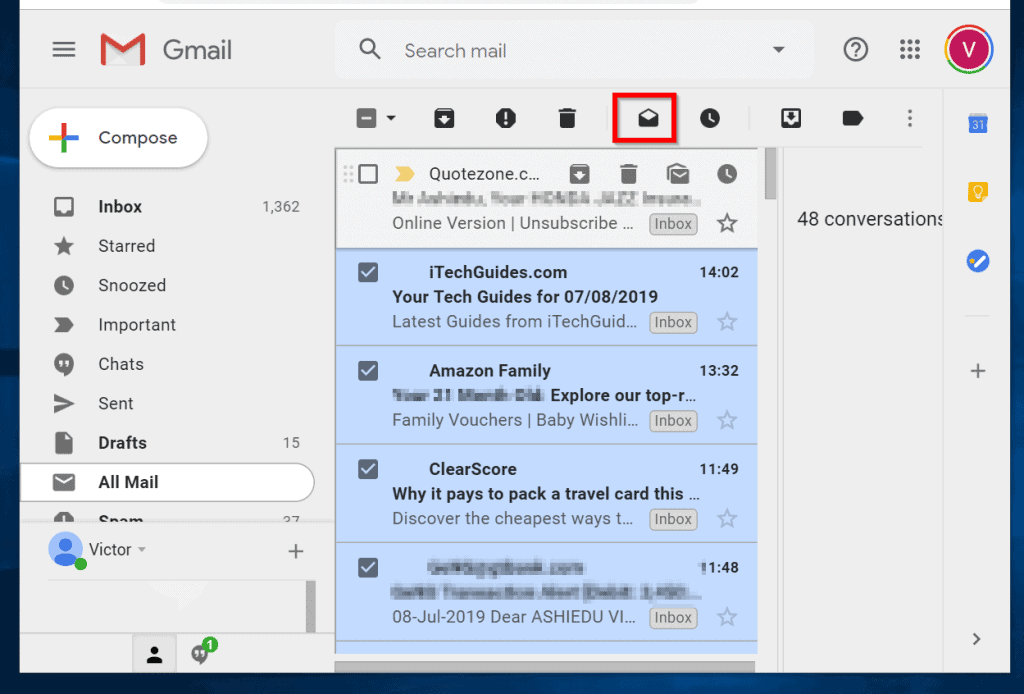 Finally, to mark all emails as read on Gmail click the 5th icon (counting from left to right, in red above).
All emails are now marked as Read!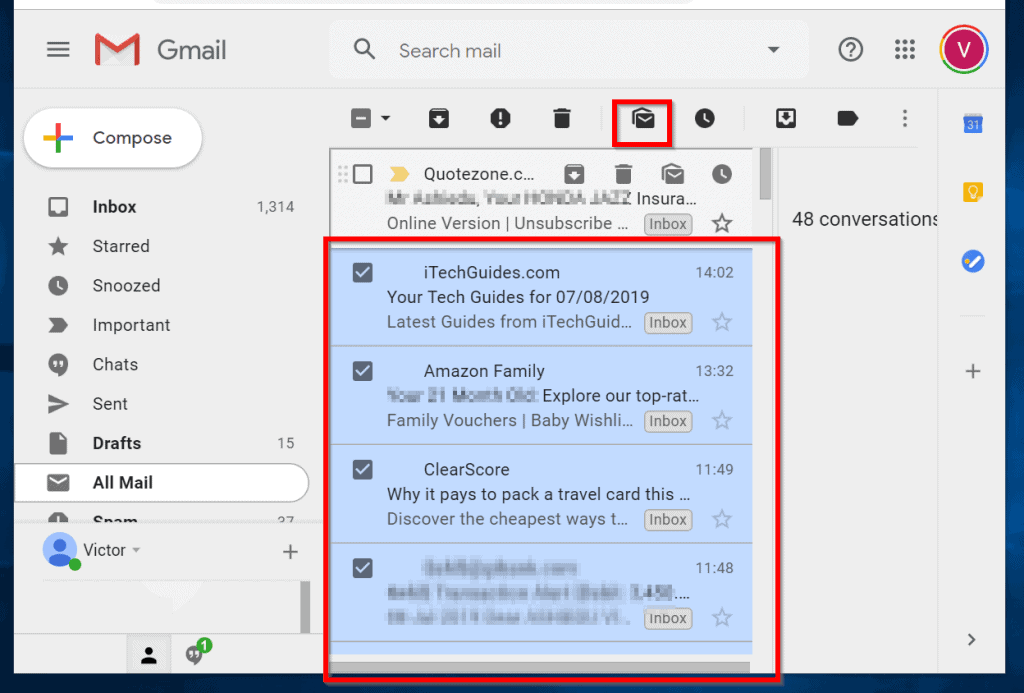 How to Mark Some Emails as Read on Gmail App for Android or iOS
The demo in this section was done with a Samsung Galaxy S9 on Android version 9. Some screenshots may differ from yours.
Here are the steps:
Open Gmail app on your mobile device.
Next, on the search bar on top, type the following "label:all mail is:unread" (without the quotes) as shown below:
Then click on the circle beside each email you wish to mark as read. Finally, on top of your Gmail App, click the 3rd icon from left.
You can use the above steps for Gmail for iOS App as well.
Conclusion
I hope you have been able to organize your Gmail with this guide. If you have any comment or question use the "Leave a Reply" at the end of this page.
Alternatively, you could share your other ways you have been able to mail your Gmail look better.
Other Helpful Guides
Additional Resources and References