Are you a fan of Samsung or plan to be one and you're considering something from the Galaxy series? Then this detailed Samsung Galaxy A70 review is worth your attention.
Itechguides' Take on Samsung Galaxy A70
Summary
The Samsung A70 is aimed at lovers of big screens, an exquisite design, a super AMOLED display, and great battery life for hours on the internet. This smartphone offers great features at a mid-range price level. However, like most devices, this smartphone has some flaws, one of which is a slow response fingerprint sensor.
Pros
Exquisite, Scratch-free Design
Great AMOLED Display
Long Battery Life
Supports Samsung Pay
Cons
Slow response fingerprint sensor.
Subsequent paragraphs have been broken down to provide a comprehensive review. There's the design, display, camera, storage, sensors, and battery sections with adequate information on the features of this smartphone.
Asides from features, I will also be comparing this smartphone with its competitors. All these are aimed at helping you decide just how significant or not the Galaxy A70 is to your smartphone needs.
My Initial Thoughts
Over the years, Samsung has made it clear that they have smartphones for every phone user out there. With its price range of $380-$599, the Samsung Galaxy A70 is a mid-range budget phone.
Prior to the release of the A70 was the A50 which impressed many Samsung fans with its features. However, with barely two months after the A50 release, it's questionable just how many goodies the A70 has to offer compared to the A50.
Does this then pop the question of the South-Korean company really made the A70 any better than the A50 – or it's just a change of name?
Well, subsequent paragraphs will rightly answer this question and more.
Samsung Galaxy A70 Design, Dimensions and Weight Review
Premium is all you'll get with the Samsung Galaxy A70 design. Many phone manufacturers have been able to produce exquisite-looking smartphones with a plastic build and the Samsung A70 is among those.
Even though this phone is not made entirely from plastic, its plastic back doesn't stop it from looking desirable. In fact, Samsung describes the phone's build as "glasstic" and that's because of the combination of glass and plastic to this back.
We can't also ignore the rainbow-like pattern that comes with this plastic build on the back.
To add more beauty to the phone, the edges are metal. Notably, Samsung made provision for this phone in black, blue, coral, and white to choose from.
Still on the phone's body, expect a durable feel and firm hold when the Samsung A70 is in your hands. However, get ready to clean off smudges of your fingerprint on the phone's back.
Regardless, one great thing about this back is its inability to take scratches. Also, its good grip in the hand means that you may not be needing a protective case after all.
Speaking of how it feels in your hands, weighing 183 g, this phone is lightweight. Even though this weight seems like a lot to carry around, the Samsung A70 weighs so little and won't be a burden.
Since we're talking about weight, let's talk about dimensions. Samsung Galaxy A70 measures 164.3 x 76.7 x 7.9 mm is the dimension.
In comparison, a less tall smartphone in this range is the Vivo V15 Pro with a dimension of 157.25 x 74.71 x 8.21mm.
Vivo V15 Pro also weighs close to the A70 at 185 g. Notably, the Samsung Galaxy A50 is lighter than both phones.
Specifically, Samsung Galaxy A50 weighs 166 g and has a smaller dimension at 158.5 x 74.7 x 7.7 mm.
Another smartphone in this range is the Redmi K20 Pro with a dimension of 156.7 x 74.3 x 8.8mm. In comparison, Redmi K20 Pro weighs more than the Samsung A70.
To give more details, Redmi K20 Pro weighs 191g.
Still on the physical features of the Samsung Galaxy A70, on the surface of this phone, the bezels are very slim. In fact, the sides and top are very narrow.
Unlike the Vivo V15 Pro with its pop-up camera, Samsung made provision for its selfie camera in a typical way. To be more precise, there's the dewdrop at the top bezel for the selfie camera.
The lower bezel on the other hand does not have the same level of narrowness and neither is it so thick. Furthermore, there are no navigation keys on the lower bezel, instead, these keys are on-screen.
There's nothing unattractive about the keys being here, they're small and almost unnoticeable.
Moving on to the phone's sides, there's the volume bar and power button on the right side as we're used to seeing them. Then on the left, there is the SIM tray ready to take in two nano-SIM cards and a microSD card.
At the top area of this phone's dimension, there's the noise-canceling microphone. While on the lower end, you'll see the headphone jack, USB TYPE-C charging port, and a single speaker setup.
On turning over the Samsung A70, you'll see the triple cam setup arranged vertically by the left of the phone's back. This camera set is also surrounded by a black metal bump to make it stand out.
Below that camera bump is the LED flash for better lighting while taking pictures. Still on that back is where you'll see the only "Samsung" text logo that lets you know what brand you're holding.
An additional feature to love (especially for existing Samsung users) is the Samsung Pay feature. This feature pretty much functions as its name suggests.
Samsung Pay simplifies safe payments across many point-of-sale terminals. Furthermore, it is accepted at many locations mainly because of its MST (magnetic secure transmission) and NFC (near field communication) support.
It's also easy to use, simply authorize the payment through its secure fingerprint identification system. Then place the phone on the card reader and your payment is made.
In brief, the Samsung A70 has an exquisite design you'll love to flaunt around. That is a strong reason to give the Samsung Galaxy A70 a nine out of ten in this design review section.
Samsung Galaxy A70 Display Features Review
On the display type, you shouldn't expect anything less than an AMOLED display for a Samsung smartphone. Over the years, Samsung has been well known for its great display with the AMOLED and Super AMOLED display types.
Like high-end Samsung smartphones, the A70 has a SUPER AMOLED display. This display is very good especially if you play games.
Games tend to be very real with the colors standing out and every detail right before your eyes!
Another aspect of the display responsible for such sharp views is the display resolution. The Samsung A70 has its display resolution at Full HD+ (1080 x 2400).
In the ranking of display resolutions, the FHD+ may be regarded as the third-best out there. It's not bad even though a 2K resolution would have been the icing on the cake.
Regardless, this FHD+ really compliments the sophisticated Super AMOLED display so we can't complain. Notably, FHD+ is responsible for the vivid and natural colors you'll see on the A70 display.
Samsung's inclusion of the Widevine also makes this display desirable to use. To be precise, Widevine serves as a piracy protection platform for online video content and also enhances the video quality of whatever you're viewing.
Moving on, the display on here is super bright at 420 nits maximum brightness. This is not over-the-top impressive especially since this is the exact number of nits on an average smartphone.
Why then should a mid-range phone have such a number of nits? Anyway, the 420 nits mean you'll have to strain your eyes when using this phone outdoors.
Lastly, let's talk about the screen size. The Samsung A70 screen is pretty large at a whopping 6.7″ inches.
Such a large display could be an advantage for some and a disadvantage for others. In fact, one can refer to it as a phablet with such a size.
Just in case you are considering this phone, it's important you know that you won't be able to operate it with just one hand.
However, if it means anything, there's still the one-handed mode. This mode makes it possible to operate the phone with one hand by shifting all the displays to one side of the phone instead of the whole 6"7 inches.
That said, if you love big screens, you'll most likely never use the one-hand mode. This also means larger viewing for watching videos, gaming, reading, or being an artist.
All in all, this smartphone has a super bright and very detailed display for your viewing pleasure. With that in mind, the display section is worth a nine in this Samsung A70 review.
Samsung Galaxy A70 Camera Features Review
In the camera front, Samsung A70 has four cameras in total – three at the back and one at the front. For the back-facing cameras, there's the 32 MP main camera with ƒ/1.7 aperture.
Next to that is the 5 MP depth sensor camera with ƒ/2.2 aperture, while the third is an 8 MP ultra-wide camera with ƒ/2.2 aperture. The front-facing camera is also 32 MP but with an aperture of ƒ/2.0.
The essence of the ultra-wide camera is for wider shots especially when it's time to take those group pictures. The 5 MP depth sensor on the other hand functions when taking those portrait shots – this is responsible for blurring the background.
Now moving on to the camera performance, the main camera does well when capturing outdoor environments. Every image is clear and well-defined, especially in good lighting environments.
Although, in low-light situations, the Galaxy A70 presents slightly dim and washed-out colors. If you decide to enhance the camera, you will get overexposed images instead.
The selfie camera is pretty good and it also has a wide-angle feature. This means that a single selfie can capture a good number of people in a group selfie picture.
In the aspect of video recording, the Samsung Galaxy A70's main camera can take 4K videos of up to 30fps. However, there is no stabilization available which means videos will likely be blurry when recording.
Also, the camera can shoot 480fps slow-motion video at 720p resolution. Such a feature is great if you want to get some creative shots, though you will need adequate light for quality results.
In a word, the camera of this smartphone performs great for those who love uploading on social media. That said, I will rate Samsung A70 a nine in this camera review section.
Samsung Galaxy A70 Battery Life and Talk Time Review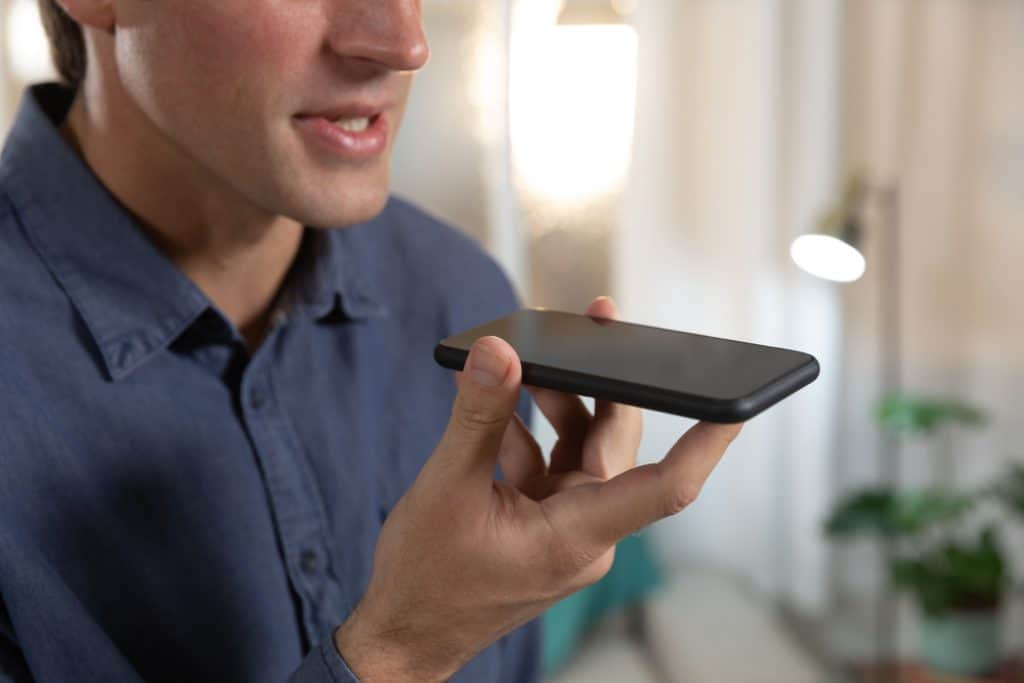 A 4500mAh non-removable battery is what powers the Samsung Galaxy A70. This is a fairly large size battery we expected for such a price tag even though a 5000mAh battery would have been the icing on the cake.
This 4500mAh battery from Samsung has an average 3G talk time of up to 28 hours. When it comes to continuous web browsing, the Samsung A70 lasts 25 hours 30 minutes.
This is more impressive than its predecessor, the A50 which lasts 21 hours 24 minutes also on video playback.
As expected for a smaller battery, the Vivo V15 Pro doesn't match up. This phone lasts 19 hours 18 minutes on the same video playback.
Generally, the Samsung A70 lasts two days on average use and roughly a day on really heavy use. As much as we know about the battery, it's equally important to know how long it takes to charge this phone.
Despite the fact that there's no fast charging feature on this phone, it has a good charging speed. This is thanks to the fast charger that comes in the box.
The A70 fully charges in 1 hour 43 minutes from 0-100%. In comparison, the Redmi K20 Pro performs similarly by getting a full charge in 1 hour 26 minutes.
As a whole, Samsung does a good job with the battery it packs in this phone. The large battery size and good charging speed of this battery are worthy of a nine in this Samsung Galaxy A70 review.
Samsung Galaxy A70 Storage Options and Performance Review
Large storage is definitely what you'll love about the Samsung A70. This smartphone comes with 128 GB of storage.
Most smartphones often come with 64GB and high-end ones make it as large as 128GB which is what Samsung has done. Having said that, one thing for sure is that 128 GB is more than enough for all your media files.
Although out of this 128GB, you'll have only 108GB to yourself. This is because the operating system has taken up the other 20GB.
Even at that, Samsung made provision for even more storage with a microSD card. This means you can get more storage with the use of a microSD card of up to 512GB.
It's worth noting that a microSD card doesn't come with the phone, which means you'll have to purchase it separately.
In a word, this smartphone has more than enough storage to suit your needs. This makes it ideal to rate Samsung Galaxy A70 a nine in this storage review section.
Samsung Galaxy A70 Security Features and Sensors Review
The Samsung Galaxy A70 comes with seven smartphone sensors technology that improves the use of this phone. These sensors include the accelerometer, fingerprint, geomagnetic, gyro, hall sensor, proximity, and RGB Light sensors.
Knowing the sensors by name is not helpful unless you know their functions. For that, I'll be explaining each of these sensors.
The accelerometer is the sensor responsible for how the phone measures acceleration. It provides a comfortable viewing experience to the users by switching the position of the device from portrait to landscape and vice versa.
Next is the gyroscope sensor which is used for the angular velocity of the phone. To make more sense, this is the sensor that helps you navigate that racing game on your phone.
As for the geomagnetic field sensor, it functions by monitoring changes in the earth's magnetic field.
The hall sensor is mostly used in tablets as compared to phones. To be more specific, the hall sensor recognizes the presence of an object over a device screen.
Let's use an example, if you buy a flip case cover for your tablet and you open that cover, the light of the screen automatically comes on without you touching it, yeah? Well, the hall sensor is responsible for that.
Similar to the hall sensor is the proximity sensor. This sensor functions by making your phone screen light go off when you're on a phone call.
The sensor detects when the phone is close to your ear or face and turns off the screen. This actually helps in preserving the battery life of the device.
Following that is the RGB light sensor that measures the intensity of the light surrounding the screen. If it gets too bright in your surrounding, this sensor detects that and reduces the screen light.
As for security, this phone has an on-screen fingerprint sensor. As impressive as it can be sometimes, many smartphones these days haven't been able to come up with very responsive on-screen fingerprint sensors.
Well, the Samsung A70 is among such phones. You'll literally have to try unlocking it twice before it responds.
If the fingerprint sensor doesn't work well for you, this phone also has the face unlock feature. This is possible with the use of the selfie camera that detects your face and responds by unlocking the device.
Considering all the sensors and security features of the Samsung Galaxy A70 it is fair to rate the phone a nine out of ten in this section
Frequently Asked Questions
1. How Much Does The Samsung Galaxy A70 Cost?
At the time of writing this review in November 2021, the Samsung Galaxy A70 had a starting price of $387.49.
2. Is The Samsung Galaxy A70 Worth Buying?
When compared with its competitors, the Samsung A70 has great features to offer for its price tag. Great design, an amazing display, the Samsung Pay feature, and good cameras are things about this smartphone worth buying.
3. How Old Is The Samsung Galaxy A70?
The Samsung A70 is not that old. This phone was unveiled in April 2019.
4. Does The Galaxy A70 Have Wireless Charging?
No. This smartphone does not support wireless charging. You'll have to use the typical wire charger on this phone.
5. Does Samsung Galaxy A70 Have Fingerprint Sensor?
Yes. It might not be obvious at first but this smartphone has an on-screen fingerprint sensor.
My Final Thoughts
In conclusion, the A70 is Samsung's attempt to create a balance between high-end features and an affordable price. When compared with the A50, the A70 has a larger display, faster charger, larger battery, and better camera.
If some things about the A70 just don't sit well with you, the Redmi K20 Pro and Vivo V15 Pro would be great choices. Even though they cost more, both phones have impeccable designs and pop-up cameras (if you prefer that).
However, the Samsung A70 beats both Redmi and Vivo with its larger battery size. At the end of the day, you can't hate the A70.
I hope you found this Samsung Galaxy A70 review helpful. If you found the review helpful, follow the link to Itechguides Community and join the conversation to share your unique perspective.
For more Smartphone reviews, visit our Smartphone Reviews page. You may also find our Smartphone Specs page very helpful.
Reference and Further Reading