With Chromebooks now in very high demand, this Samsung Chromebook 4 review will let you know if the laptop is worth your consideration.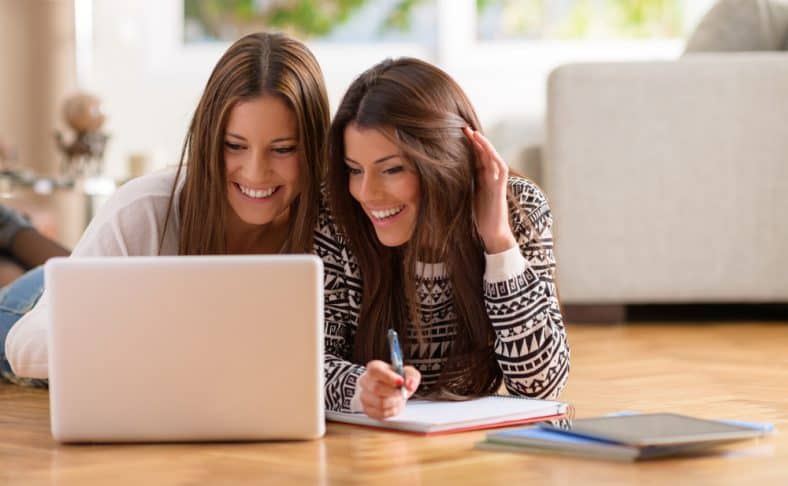 Itechguides' Take on Samsung Chromebook 4
Summary
The Samsung Chromebook 4 is an affordable laptop engineered for maximum productivity at school and work. It is a technology that has strived to push the boundaries of convenience and value for computers as intended by its manufacturer. Samsung Chromebook 4 is perfect for users that want portability and reliability in a laptop.
Pros
Portable
Great keyboard
Long battery life
Good performance
Cons
Chunky display
No touchscreen
Not-so-great viewing angles
Moreover, many low-end Chromebooks tend to offer a few underwhelming performances with fragile builds. I will review this laptop's performance and its design to let you know if it is one of those Chromebooks.
If you need an affordable and durable Chromebook, this review will inform you if the Samsung Chromebook 4 falls into that category.
My Initial Thoughts
Samsung offers a polished build in this model. It picked up several changes with its modern premium look, similar to the Asus Chromebook Flip C302.
Moreover, the Samsung Chromebook 4 adequately provides an option for people in search of a lightweight laptop. It is the perfect lightweight and cheap way to begin your Chrome OS experience.
The Samsung Chromebook 4 represents a new gold standard of value – as claimed by Samsung. It achieves this claim thanks to its combination of decent performance with affordable pricing.
Samsung Chromebook 4 Design, Dimension & Weight Review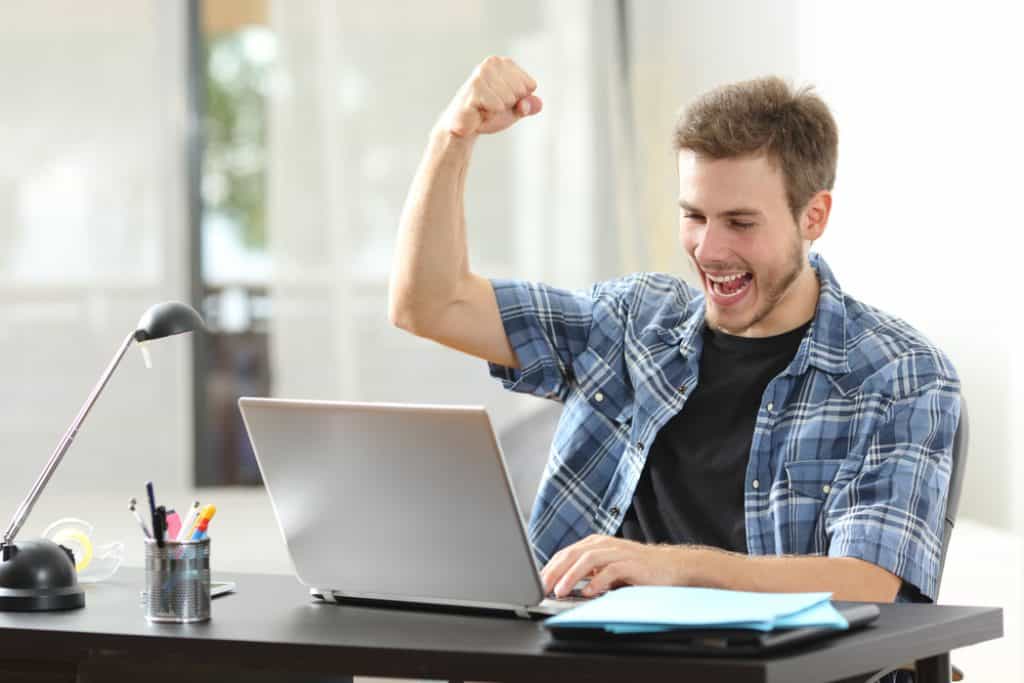 The Samsung Chromebook 4 looks visually similar to a MacBook. It comes in a sleek and beautiful design.
Indeed, its design is just what you'd expect for a laptop, its price. It has a silver-colored aluminum top cover that feels surprisingly nicer than I had imagined.
However, the laptop's plastic body is a clear reminder of its relatively low price. It feels sturdy even with its plastic body.
Furthermore, the Samsung Chromebook 4 is almost exactly similar to the Samsung Chromebook 4+. The primary difference between both is the display.
Additionally, the Samsung Chromebook 4+ has a 15.6-inch display with a 1920 x 1080 resolution. This model, however, is fitted with an 11.6-inch display and a 1366 x 768 resolution.
Moreover, the display difference in both models accounts for their weight and size differences too. The Samsung Chromebook 4 weighs 1600 g and measures 359.66 x 244.86 x 16.51 mm-which makes it very light.
Despite being very light and sleek, Samsung claims that the Samsung Chromebook 4 passed multiple MIL-STD 810G durability tests. Therefore, in terms of durability, this laptop meets eight military-grade standards against threats like humidity, dust, etc.
For this reason, I call it "The digital Soldier." It reassures you a little if you are the type that tends to get a bit clumsy.
On the left side, it has a USB-C port, a micro SD reader, and a headphone jack beside both ports. A USB 3.0 port and a security lock slot and are also positioned on the right side.
Equally important is the keyboard build of the laptop. The keyboard has an excellent build.
Similarly, the Samsung Chromebook 4 is sensitive enough for scrolling through pages and clicking buttons.
Finally, in my Samsung Chromebook 4 design review, it scores an 8 for its excellent design – it has just a few downsides like its slightly chunky bezels and lousy viewing angles.
Samsung Chromebook 4 Processor (CPU) Performance Review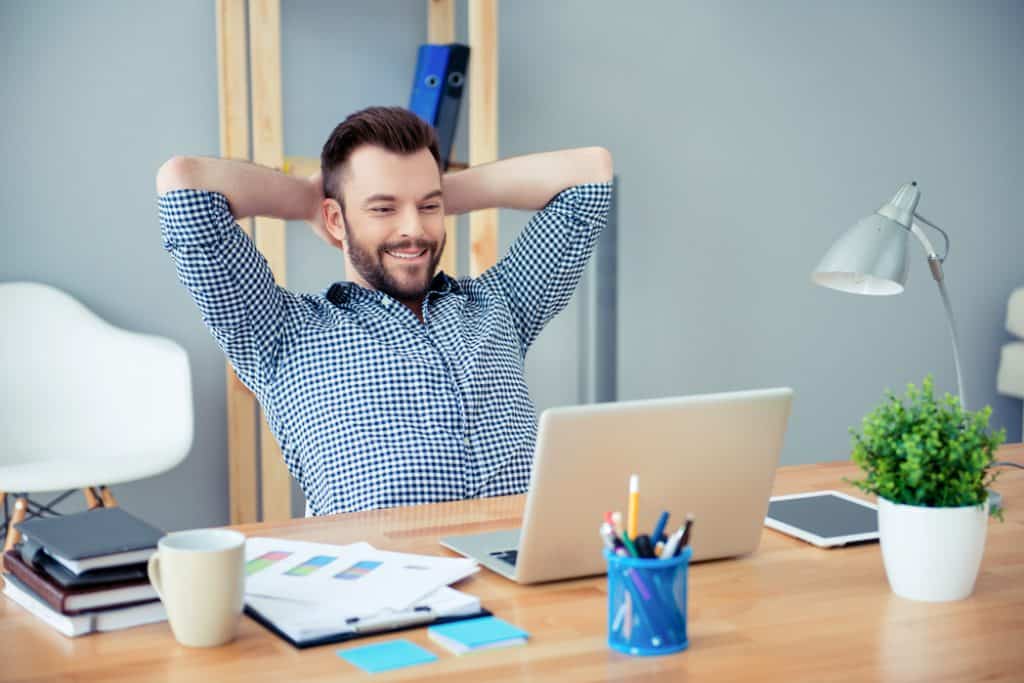 This device is powered by Intel Celeron N4000 – the lowest entry-level Intel chip you can get in the current generation of chips.
Intel Celeron N4000 processor runs at speeds between 1.10 GHz and 2.60 GHz with the built-in turbo boost function.
According to computer critiques, the laptop has a pass mark benchmark score of 1435. However, as a lower mid-range processor, it is more than enough for daily operations.
The laptop scores an 8 in this CPU review because its CPU performance is impressive. However, its Celeron N4000 core lacks hyperthreading.
Nevertheless, the Samsung Chromebook 4 doesn't come below par compared to Chromebooks that run on similar processors.
Samsung Chromebook 4 Memory (RAM) Performance Review
The Samsung Chromebook 4 features 4GB or 6GB LPDDR4 SDRAM memory – this is one aspect where the device seems to shine.
Moreover, most Chromebooks of this model's price range almost always seem inefficient, even with the same RAM amount. However, this laptop's performance is pretty smooth, especially for a budget device.
The Samsung Chromebook 4 multitasks decently, especially for its price range. Operations like pulling up apps, switching between tabs and videos, and instantaneous loading of web pages are smooth.
Additionally, the machine performed flawlessly with about 10 Chrome tabs, a Google Drive file, and a 1080 YouTube video all opened. However, it only seemed to lag when I attempted to run a program simultaneously with all those existing operations.
Furthermore, its multitasking power is sufficient for an entry-level Chromebook. It is capable of running different apps and browsers simultaneously.
However, you shouldn't expect consistent performance. After all, there's only so much a laptop of its price range can do.
Nevertheless, this machine is faster than you will expect and also very productive. In my Samsung Chromebook 4 memory review, it scores an 8 for its excellent performance.
Samsung Chromebook 4 Storage Options & Performance Review
The Samsung Chromebook 4 provides up to 32 GB or 64 GB of eMMC storage options. These storage options are very noticeable improvements from the Samsung Chromebook 3's storage options.
Also, you can further expand your storage by using the internal SD card reader. It also allows you to work with external hard drives due to its USB ports.
However, You won't have to worry about insufficient storage if you are a large storage user. You can store your files on the cloud (Google Drive) and access them easily wherever you have internet access.
Moreover, since its storage is configurable, you can optimize your storage to suit your needs more. There are options available for you to consider if you want to configure your storage space.
Also, the Samsung Chromebook 4 supports high-speed data transfer. You can easily upload your files, videos, pictures, etc., at an impressive rate of up to 5Gb per second.
Finally, the Samsung Chromebook 4 storage review scores eight because of its excellent storage options and performance.
Samsung Chromebook 4 Graphics Card Performance Review
The Samsung Chromebook 4 features an Intel UHD Graphics 600. Its immersive 11.6″ HD screen with a 1366 x 768 resolution enhances the laptop's user experience a little.
However, according to computer critiques, the built-in Graphics card scored a video card benchmark point of 361. Although similar to the Intel HD 500, it is okay for regular multimedia tasks and light gaming.
Moreover, Intel UHD Graphics 600 offers enough productivity and an excellent visual experience for playing regular games. However, its screen colors tend to wash out sometimes.
On a graphics card test, while running Need for Speed, the Chromebook ran the game at manageable frame rates. However, there was an occasional distortion of images, which made it a bit unpleasant at some point.
It scored a 7 in this graphics features and performance review. Its lousy viewing angles and relatively poor graphics contribute to this score.
Finally, while it may not run high-end games perfectly, it does just fine with lighter games.
Samsung Chromebook 4 Battery Life & Performance Review
According to Samsung, this laptop's battery life lasts about 12.5 hours based on a Google scenario test.
Above all, the Samsung Chromebook 4's battery life is fairly standard for most Chromebooks that use around or under the advertised time frame. Though it might not be the perfect battery life for some, it is still a standard one.
The Samsung Chromebook 4 lasted for almost half a day on a battery life performance test. Although, that was with web surfing and video streaming (about 10 hours, 30 minutes).
Nevertheless, the laptop's battery is okay. With less intense operations, it should last you a bit close to the advertised time.
Furthermore, its battery life is an hour longer than the Chromebook average battery life (9:36) and 30 minutes longer than the lifetime of the Lenovo Chromebook C330 (9:51). It scores a 9 for its excellent battery life.
Frequently Asked Questions
1. Is Samsung Chromebook 4 Better Than The Samsung Chromebook 3?
Samsung Chromebook 4 and Samsung Chromebook 3 are almost the best Samsung Chromebooks available currently. However, the Samsung Chromebook 4 gets an edge over the Samsung Chromebook 3 because of its better features and affordability.
2. Does Samsung Chromebook 4 Have a Touchscreen?
No. Even though touchscreens are very essential in modern-day Chromebooks, the Samsung Chromebook 4 doesn't have one.
3. Is Samsung Chromebook 4 Good?
This Chromebook may not be a high-end model. However, it comes with good features for school and business use. It comes with enough power for basic computing tasks and therefore serves students and office workers quite well.
4. Is Samsung Chromebook 4 Good For Students?
Yes its is. Its portability and ideal battery life makes it a good option for students.
5. When Was The Samsung Chromebook 4 Released?
The Samsung Chromebook 4 was released on October 7, 2019.
My Final Thoughts
Samsung Chromebook 4 is an excellent budget Chromebook. Its durable build and great performance earn it recognition amongst many budget Chromebooks.
In conclusion, if you need a Chromebook to keep up with daily web browsing or basic operations, Samsung Chromebook 4 is worth trying. Like most Chromebooks, it is the perfect option for students and professionals.
I hope you found this Samsung Chromebook 4 review helpful. If you found the review helpful, click Yes to "Was this post Helpful?" below.
You could also review this product with the "Leave a Reply" form found at the end of this page.
Finally, for more laptop reviews, visit our Laptop Reviews page. You may also find our Laptop Specs and Deals page very helpful.