Are you in search of an entry-level smartphone that can take good selfies? Read this LG K7 review to find out if the smartphone can satisfy your needs.
Itechguides' Take on LG K7
Summary
The LG K7 is an affordable smartphone with cool features. Some of these features include its nice design, build quality, decent battery life, and easy handling. However, it doesn't offer much in terms of its hardware specs and general performance.
Pros
Affordable
Replaceable battery
Sturdy build
Expandable storage
Cons
Android 5.1 lollipop
Low display resolution
Dated hardware
To help you with finding out if the LG K7 can satisfy your camera needs, the review features a detailed analysis of the smartphone's camera. Asides from that, other essential aspects of the LG K7 will also be reviewed.
I will review the smartphone's design, display, storage, security & sensors, as well as its battery performance. At the end of this review, you would have found out all that the LG K7 has to offer in the various aspects listed above.
My Initial Thoughts
In every way I look at the LG K7, it appears as though LG designed the smartphone using the same design structure on its K-series smartphones. Similar design features like the 2.5D curved glass and the textured back cover design are also present in this smartphone.
Most importantly, the LG K7's design is elegant and premium despite its price range. Quite contrary to what the price tag may suggest, the LG K7 looks more expensive than it is.
However, taking a look at its specs sheet might be the little joy-killer here considering how inferior they seem.
In the next sections, we will find out if there's more to the LG K7 than just good looks.
LG K7 Design, Dimension & Weight Review
In terms of design, the LG K7 is attractive in every bit. The smartphone looks as good as some more expensive smartphones.
As I hinted earlier, when you look at the LG K7, you'll notice that it shares the design structure common to the K-series smartphones. For example, like the LG K10, the LG K7 has a pebble-like design that makes it look more pleasing to the eye.
Moving on to the specific design features of LG K7, the 2.5D Arc glass design feature is one of the things that makes the LG K7 look classier. The layer of glass in front of the LG K7 bends into the sides of the smartphone, making it look more attractive.
Even better, this nicely curved design makes the smartphone nicer to hold. It further complements the smartphone's light weight – the LG K7 weighs just 138.9 g.
The LG K7's overall footprint is an added luxury. It measures 143.5 x 72.3 x 8.8 mm.
Hence, you will have no issue fitting the smartphone into your pocket or using it one-handed. Furthermore, the pebble textured design at the back of this smartphone helps to enhance the grip on the phone.
Speaking of its back cover, this is where the LG K7 houses all its buttons. Weirdly, the back of this smartphone houses the power button and the volume rockers along with the rear camera, LED flashlight, and speaker.
Though the positioning of the power button and volume rockers may be weird, it explains how LG managed to achieve the smartphone's slim profile. Besides, the curved glass design on the sides couldn't have been possible with big buttons on the frame.
Overall, this design method helped LG achieve a less rowdy design on the front of the LG K7. Moreover, the considerably thin bezels on the smartphone are also possible because of this design choice.
Looking at the front of the LG K7, you'll find the front-facing camera and a speaker grille above the display. Below the display, you'll find just the LG logo.
It doesn't feature any physical button on the bottom bezel because its soft-touch keys are built into the display.
When you take a look at the bottom of the LG K7, you'll see a USB charging port, a headphone jack, and a microphone. The top of the smartphone houses just a noise cancellation mic.
To my surprise, the sides of the LG K7 doesn't feature any physical buttons.
In terms of build quality, the LG K7 is very sturdy despite its plastic build and lightweight. Aside from when you exert extreme pressure on its back cover, the LG K7 rarely bends or creaks easily.
Overall, the LG K7 has a gorgeous design and an impressive build quality. Hence, the LG K7 scores an eight in this review for its good looks and style.
LG K7 Display Features Review
The LG K7 features a 5.0-inch TFT LCD display. Since some entry-level smartphones don't usually offer HD resolution, this smartphone's FWVGA resolution is okay.
This resolution offers 854 x 480 pixels. Despite its relatively low resolution, its pixel density of 196 PPI is impressive.
Besides, this good pixel density doesn't make the low display resolution on the LG K7 easily noticeable. However, in comparison with competitors like the Motorola Moto G and Samsung Galaxy J5 – both offer 1280 x 720 resolution – the LG K7's display is not that great.
Nonetheless, the LG K7's display is considerably good. It reproduces the contents on the screen in very vibrant and colorful ways.
Moreover, the display's brightness is good enough for in-door and external uses. However, to use the smartphone outdoors, you may have to increase its brightness.
Though the LG K7 offers good viewing angles, you do not get completely perfect viewing angles. The display looks a bit darker when used in some angles.
Nonetheless, the LG K7 scores a six in this review for its cool color reproduction and brightness.
LG K7 Camera Features Review
LG equipped the K7 with a front-facing camera and a rear camera. Both cameras have 5-megapixel resolutions.
It would have been nice to see at least an 8-megapixel rear camera – since it has become a recent standard in most budget smartphones. Sadly, you will have to manage both cameras with 5-megapixel resolutions.
In performance tests, the rear camera didn't really impress but it's not that bad either. It comes with a focus feature and an LED flashlight to improve its performance.
Performance-wise, the rear camera captures decent pictures that look vivid. However, it sometimes lacks details and it takes images with a lot of digital noise.
Also, images taken in low-light environment do not appear very well. Though the flashlight helps to add little brightness, it doesn't help the color reproduction of the camera.
The front camera also took decent selfies. However, they lack accurate details like the pictures taken with the rear camera.
You don't need to worry about the video quality of the front camera. Asides from its inaccurate details, it works well for video chats.
Besides, LG has included some extra features with the front camera. This is not much of a surprise since LG advertises the K7 as a "selfie" smartphone.
For example, you can trigger selfies via a hand motion – like waving your hand or clenching your fist. It is also possible to take selfies by tapping anywhere on the display.
Both the rear and front cameras share some features. These features include a burst mode, interval shot, and a voiced shutter.
Additionally, both cameras can record videos at 30 FPS. While the rear camera can do so in Full-HD resolution, the front camera does this at a maximum of 640 x 480 pixels.
Overall, the camera performance of this smartphone is good but not as outstanding as LG may want you to believe. Hence, the LG K7 scores a six in this review for its average camera performance.
LG K7 Battery Life and Talk Time Review
The LG K7 comes with a 2,045 mAh battery.
In terms of battery life, the LG K7 doesn't really offer exceptional performance. Nonetheless, it is decent for minimal smartphone usage.
On a battery test that involved continuous web surfing over Wi-Fi, the LG K7 lasted for 7 hours 40 minutes. Though this result seems fair enough, its competitors did slightly better.
For instance, the Samsung Galaxy J5 lasted for 8 hours 30 minutes.
On another test that involved an HD video playback, the LG K7's battery drained faster than it did on the previous test. It lasted 5 hours 15 minutes.
Nevertheless, the LG K7 can last you almost a day with very minimal usage. Besides, the smartphone has a battery saver mode feature that allows you to extend battery life by reducing the display's brightness.
Moreover, the battery is removable, so you can move around with an extra battery in case you run out of power.
In conclusion, the LG K7 scores a six in this review for its decent battery life.
LG K7 Storage Options & Performance Review
LG offers a 16 GB internal storage capacity for the LG K7. For some users, 16 GB of internal storage capacity is sufficient enough.
However, someone who stores a lot of files, music, and, videos will not find this storage capacity large enough. It is only a matter of time until you begin to run out of storage.
Besides, the operating system uses a portion of the 16 GB internal storage. Hence, you only have about 9 GB of storage space for your personal storage.
To cater to the storage needs of a heavy user, LG has provided an option to expand the storage on this device with a microSD card.
With an SD card of up to 32 GB, you can increase your storage options. Files that you would normally save in the internal storage can be stored in the microSD card.
By doing so, you will have enough space on your internal storage for the smooth running of your smartphone.
In conclusion, the LG K7 scores a seven in this review for its good storage options
LG K7 Security Features & Sensors Review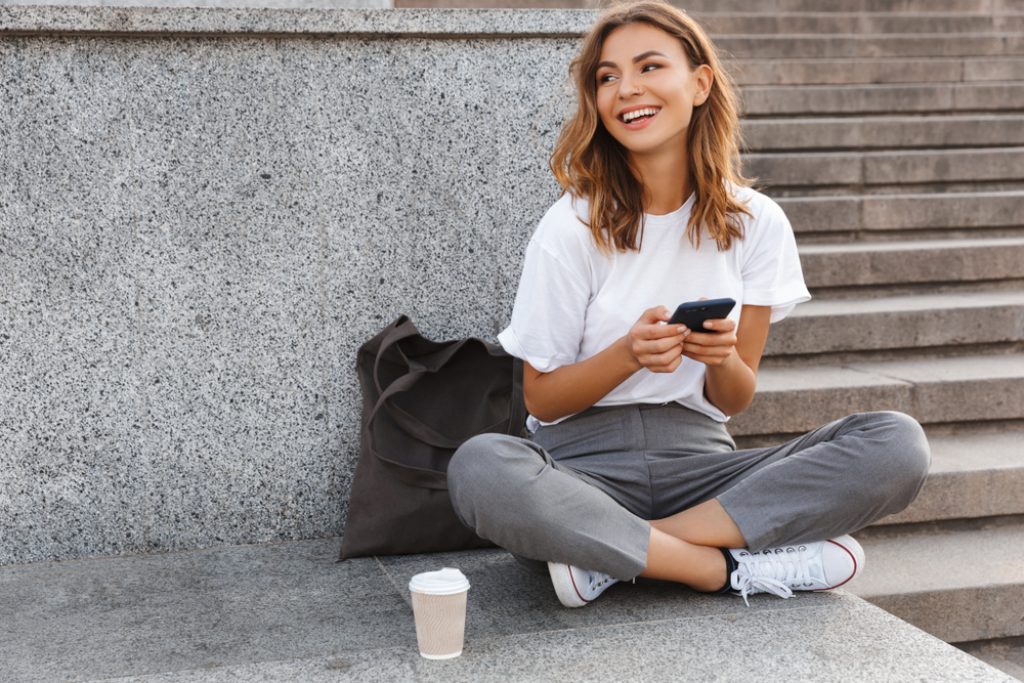 Modern-day smartphones usually come with a number of sensors. These sensors improve user operations and experience.
Moreover, they all work by detecting changes in the user's environment. They convert the changes observed in the environment into electrical signals which are then passed to the smartphone's operating system.
Furthermore, like high-end smartphones, budget smartphones also come with a number of sensors. The LG K7 comes with an accelerometer, ambient light, and compass.
The accelerometer enables the smartphone to automatically switch between landscape and portrait modes. This sensor is used in different apps to change their orientation horizontally or vertically.
Additionally, the LG K7 comes with an ambient light sensor. This sensor automatically adjusts the smartphone's display brightness according to the amount of ambient light.
This ambient light sensor makes it comfortable to look at the screen under different light conditions.
The LG K7 also comes with a compass sensor. This sensor helps to provide compass and map navigation functions to help locate positions as accurately as possible.
Applications like the Google Map make use of this sensor for navigation purposes.
For security, you only get the regular pattern and password lock features. The LG K7 does'nt come with a fingerprint sensor.
Overall, the LG K7 scores a 7 in this review for its fair sensor selection.
Frequently Asked Questions
1. Is The LG K7 A Good Phone?
The LG K7 is a good entry-level smartphone that offers impressive build quality and a nice design. However, it doesn't seem to offer much in other areas. For example, its average camera quality and underpowered hardware are a bit disappointing.
2. How Old Is The LG K7?
LG K7 was released in January 2016, so it is 5 years old as of the time of writing this article (May 4, 2021).
3. Is LG K7 Waterproof?
No, it is not. The LG K7 does not have IP rating to certify that it is waterproof.
4. Does The LG K7 Have Hotspot?
Yes, it does. The LG K7 comes with hotspot feature.
5. Can You Add Memory To LG K7?
Yes, you can. You can expand the LG K7's storage with up to 32 GB microSD card.
6. Which Operating System Does The LG K7 Run On?
The LG K7 runs on Android 5.1 Lollipop.
7. Does The LG K7 Support Wireless Charging?
No, the LG K7 doesn't support wireless charging.
8. Is The LG K7's Battery Replaceable?
Yes, it is. The LG K7's battery can be replaced.
9. How Heavy Is The LG K7?
The LG K7 is very light. It weighs 138.9 g.
10. Does LG Offer The LG K7 In Multiple Colors?
No. The LG K7 is only available in black color.
My Final Thoughts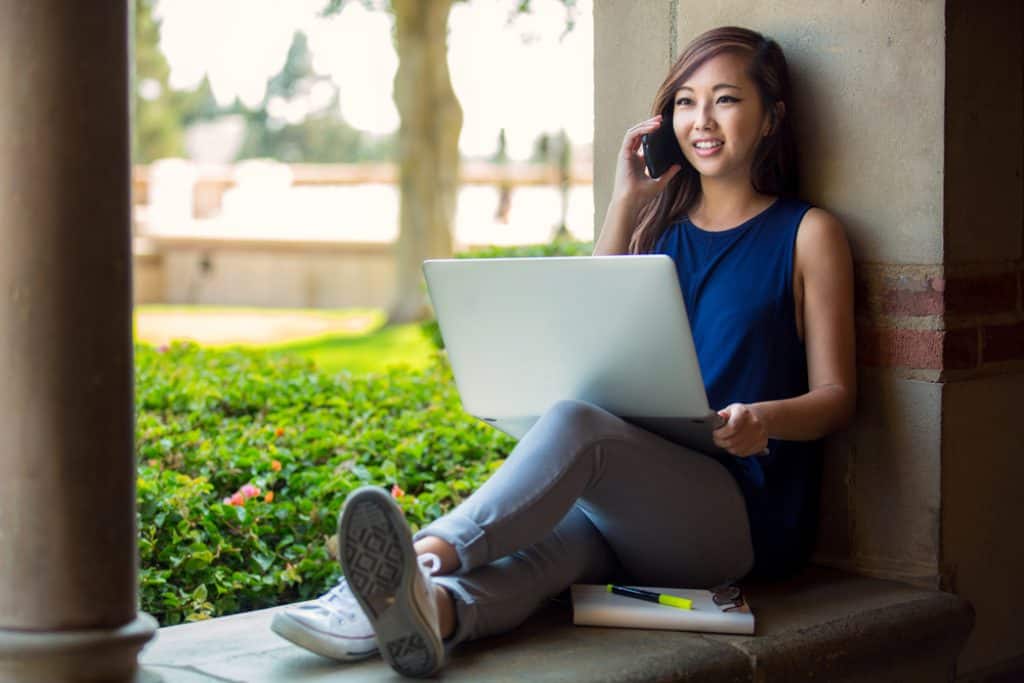 The LG K7 is a good entry-level smartphone that offers impressive build quality and a nice design. However, it doesn't seem to offer much in other areas.
Its average camera quality and underpowered hardware are a bit disappointing. While the LG K7 is an attractive smartphone, you might want to take a good look at its specs before purchasing it.
I hope you found this LG K7 review helpful. If you found the review helpful, click Yes to "Was this post Helpful?" below.
You could also review this product with the "Leave a Reply" form found at the end of this page.
For more Smartphone reviews, visit our Smartphone Reviews page. You may also find our Smartphone Specs page very helpful.