Is the LG K40 a good smartphone to purchase? Read through this LG K40 review to find out.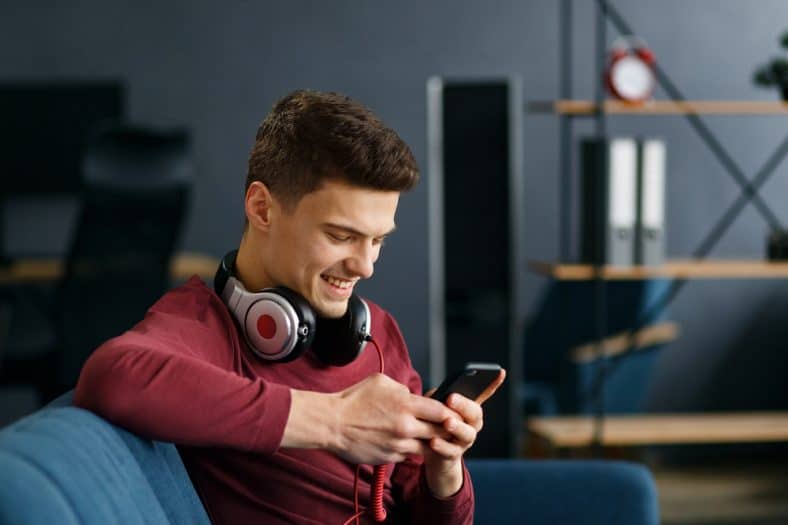 Itechguides' Take on LG K4O
Summary
The LG K40 is a smartphone that appears to provide premium features at an affordable price. With its good battery life, nice design, and excellent connectivity, the LG K40 is an incredible budget smartphone.
Pros
Good battery
Relatively light and compact
18:9 aspect ratio (large display)
This review analyzes the LG K40 thoroughly in order to draw up a substantial conclusion on the smartphone's worth. To achieve this, I will thoroughly analyze the smartphone's design, display, camera, battery, security & sensors features, and storage performance.
Finally, you will get all the necessary information you need to know about the LG K40. This review will help you with your purchasing decision.
My Initial Thoughts
LG doesn't hesitate at making solid statements of its expertise with every of its new smartphone releases. Even down to its mid-range collection, the attention put into its craft is glaring.
As a successor model to LG K30, this smartphone comes with many flashes of excellence. In fact, it looks to be a potential challenge to Samsung's A-series.
Moreover, the LG K40 is much more affordable than most smartphones in its range. However, its spec sheet doesn't look as impressive as you would expect.
LG K40 Design, Dimension & Weight Review
The LG K40 is no doubt one of the most attractive budget smartphones you will come across today. As I said earlier, the LG K40 comes with many flashes of brilliance and a good number of these can be found in its design.
LG built the LG K40 with full metal covering its entire body design. The full metal unibody design looks more stylish than you would expect thanks to the smartphone's beautiful color coating.
Moreover, LG ships the K40 in a variety of glossy finished colors. You can purchase the phone in black, new Moroccan blue, or the new platinum gray colors.
The blue, in particular, makes the LG K40 look really cool and premium. However, the LG K40 doesn't feel premium when you have it in your grasp.
There's a lot of flex in the casing of the LG K40. With little effort, you can twist the casing of the smartphone.
Even its display can be slightly distorted when pressure is exerted on the front of the smartphone. Sturdiness is not a strong suit of the LG K40.
However, surprisingly, LG certifies that the LG K40 passed the MIL-STD-810 test. Meaning that the smartphone can withstand several environmental and climatic conditions.
This is contrary to my opinion but taking the brand's word for it might not entirely be a bad idea.
Aside from the issue of rigidity, this smartphone is pleasurable to hold. Its neatly rounded edges and relatively thin form make it very handy and easy to slip into the pocket.
Moreover, the LG K40 has a comparatively lightweight and compact form. It measures 152.9 x 71.8 x 8.1 mm and weighs 144.8 g.
Moving on, the LG K40 has a front camera positioned on its top bezel. Meanwhile, the bottom bezel doesn't feature any physical button – the Home, Back, and Recent apps buttons are all on-screen buttons.
Speaking of bezels, the LG K40 has relatively thin side bezels but the top and bottom bezels are a bit thicker. Nonetheless, LG's efforts at making the bezels thin are still commendable.
On the left side of the LG K40, you will find the volume rockers, a google assistance button, and the sim card & SD card slot. Finally, on buttons, the power button is located on the right side of the LG K40.
Also, the top of the LG K40 houses only a noise cancellation mic. Meanwhile, the bottom houses the headphone jack, charging port, and speaker.
Furthermore, the back of this smartphone features a rear camera, fingerprint sensor, and the LG logo.
Overall, the LG K40 is very attractive, but it feels like its build could have been better. Hence, it scores a seven in this review.
LG K40 Display Features Review
LG equipped the LG K40 with a 5.7-inch display. This display offers a native resolution of 1440 x 720.
The display looks very nice, crisp, and clear. In fact, the LG K40's display produces colors remarkably well.
However, this display has a pixel-per-inch index (PPI) of just 282 which is not really impressive. But despite this relatively low PPI, the LG K40's display still looks good enough.
Moreover, the tallness of this smartphone's display is very pleasing. Its 18:9 aspect ratio means more screen size that will be good for watching videos, browsing the web, or playing games.
In terms of brightness, the smartphone's display is also good enough. Using the LG K40 outdoors is comfortable even under sunlight.
Viewing angles are also excellent. No much surprise here though since the display is built with IPS technology.
Thanks to its excellent viewing angles, you won't have issues with brightness or color distortions when viewing on the display.
Overall, the LG K40 is of good standards, and using it should be pleasurable. Hence, it scores a seven in this review.
LG K40 Camera Features Review
For its range, the LG K40 offers surprisingly good cameras. LG equipped the K40 with an 8.0 MP rear camera and a 5.0 MP front camera.
While this smartphone's rear camera is not the type that will give you stunning pictures, it delivers quite well. The smartphone's rear camera can produce images that are good enough to be uploaded to social media.
Furthermore, this rear camera offers excellent captures in a well-lit environment even though the images it produces are still not comparable to that of some other smartphones -higher-end smartphones like the Apple iPhones produce sharper images.
Having said that, it is not fair to compare LG K40 with Apple iPhones!
Still on LG K40's camera, pictures taken in low light seemed to exceed expectations a little. The images were impressive even though they were not the sharpest.
There is one new feature worth mentioning – LG included a GIF mode in this camera. This mode takes photos and turns them into GIFs.
The front camera is also very pleasing. Comparatively, it measures up to front cameras in smartphones of the same range as the LG K40.
Furthermore, taking selfies with the LG K40 is a delight. Moreover, the front camera features an LED flash that you can use to lighten up your selfies even more.
In conclusion, the LG K40 scores an eight in this review for its excellent cameras.
LG K40 Battery Life and Talk Time Review
The LG K40 comes with a 3000 mAh battery. This battery is smaller than the battery featured in most smartphones of the LG K40's range.
However, even with its comparatively smaller size battery, the battery powers the LG K40 for a reasonable amount of time. In a Wi-Fi battery test, the LG K40 lasted an impressive 12 hours 30 minutes before needing a recharge.
Considering that the LG K40 is not so stacked with high-grade specs, it should even last a bit longer with minimum usage. In comparison, the LG K40 consumes power less than the Moto G7 Play.
Therefore, the LG K40 has relatively good battery life. On some occasions, this smartphone should even be able to last a full day on a single recharge.
However, you don't get any special battery features on this smartphone. Features like fast charging or wireless charging do not come with the LG K40.
Nonetheless, the LG K40 scores an eight in this review for its comparatively good battery life.
LG K40 Storage Options & Performance Review
The LG K40 comes with 16 GB of internal storage capacity. This might seem sufficient at first, but it gets very limited within a short period of time.
Moreover, the operating system makes partial use of this internal storage. Hence, you eventually end up with about 10 GB capacity left for storage.
Thankfully, LG has enabled microSD card expansion in the smartphone. You can expand the smartphone's storage with up to 1 TB SD card.
On the side of the LG K40, you will see a dedicated slot that can accommodate an SD card along with the dual-SIM it houses.
One thing to note, however, is that you cannot store apps on the SD card storage. You also cannot format or use the microSD card as your internal storage.
That aside, the expanded storage will allow you to store more of your photos, music, documents, and other files.
In conclusion, the LG K40 scores a seven in this review for the good storage option it offers despite its limited internal storage.
LG K40 Security Features & Sensors Review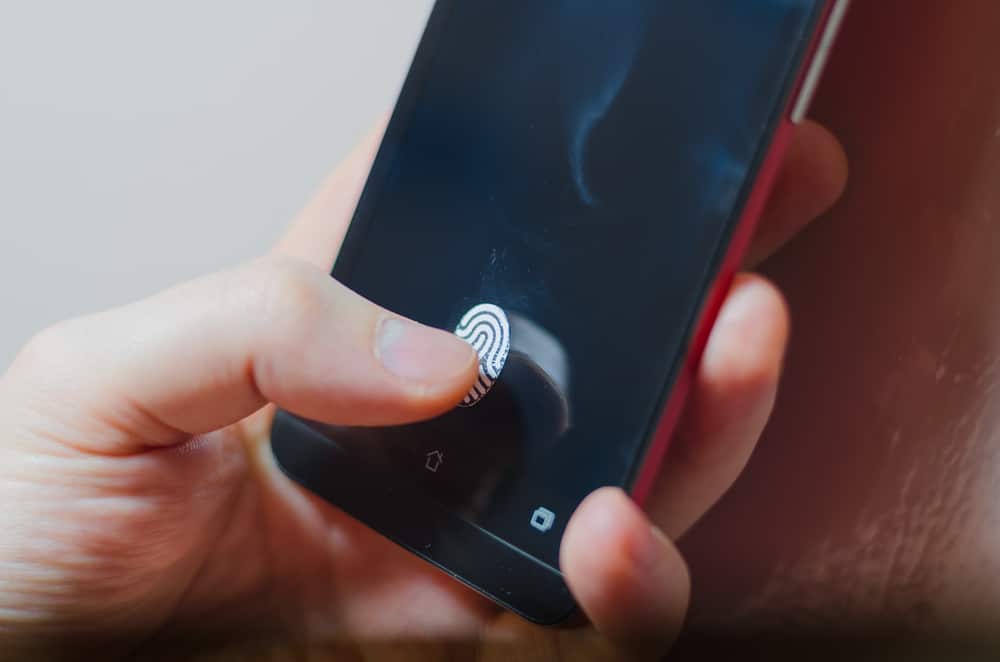 A smartphone sensor is a sensing device installed on smartphones to gather data for various user purposes, often in conjunction with a mobile app. The presence of sensors in smartphones has now become a necessity.
And as expected, the LG K40 comes with some sensors to improve overall user experience.
LG equipped LG K40 with an accelerometer that helps the smartphone to automatically switch between landscape and portrait modes. The accelerometer sensor helps the smartphone to recognize motion gestures, identify viewing orientation, and use compass apps.
In addition to that, the LG K40 also features a compass. This sensor provides compass and map navigation functions to help locate positions more accurately.
Furthermore, you also get a fingerprint sensor that verifies your fingerprint for screen unlock and making payments. This sensor is also a security feature that helps to restrict access to the device to only authorized users.
Finally, the LG K40 also comes with a proximity sensor that detects the presence of nearby objects. With this sensor, the LG K40 can automatically turn off the screen when it detects that it is close to your ear – when you are making a phone call.
Turning off the phone's display when you are making a phone call saves battery. This gives you more battery to use the phone for longer.
Overall, the LG K40 scores an eight in this review for its good collection of security features and sensors.
Frequently Asked Questions
1. Is The LG K40 A Good Phone?
The LG K40 is a commendable lower-midrange smartphone that competes quite well with similarly priced smartphones. Although, as expected for a budget phone, its specs are not high-end, the LG K40 offers good value for its price.
2. Is The LG K40 Waterproof?
Yes, it is. The LG K40 is water and dust resistant (IP68). The smartphone is also MIL-STD 810G certified.
3. How Much Memory Does The LG K40 Have?
The LG K40 is equipped with 2 GB RAM and and 16 GB internal storage.
4. Does The LG K40 Have Gorilla Glass?
Yes, it does. The LG K40 is protected with a coating of Gorilla Glass to avoid cracks and scratches.
5. What Charger Does The LG K40 Use?
The LG K40 makes use of a Micro USB Charger Cord.
6. Is LG Owned By Samsung?
No, LG is not owned by Samsung. They are both South Korean electronics companies but they are different companies.
7. What OS Does LG K40 Smartphone Use?
The LG K40 runs on the Android 8.1 Oreo operating system. See the full specs of the phone – LG K40 specs.
8. How Long Is A LG K40?
An LG K40 smartphone measures 152.9 x 71.8 x 8.1 mm.
9. Does LG K40 Have NFC?
Yes, it does. The LG K40 has NFC.
10. What Size Screen Does The LG K40 Have?
The LG K40 has a 5.70-inch touchscreen display with an aspect ratio of 18:9.
My Final Thoughts
The LG K40 is a commendable lower-midrange smartphone that competes quite well with similarly priced smartphones. Although not surprisingly for a budget smartphone, its specs are not that impressive, the LG K40 offers good value for its price.
Overall, the LG K40 is very good for someone who is in need of an affordable smartphone with good battery life and excellent connectivity features.
I hope you found this LG K40 review helpful? If you found the review helpful, click Yes to "Was this post Helpful?" below.
You could also review this product with the "Leave a Reply" form found at the end of this page.
For more Smartphone reviews, visit our Smartphone Reviews page. You may also find our Smartphone Specs page very helpful.