This Itechguide is a pick of the 5 cheap fathers day gifts. The best gifts is discussed last – starting with the 5th on top of the list.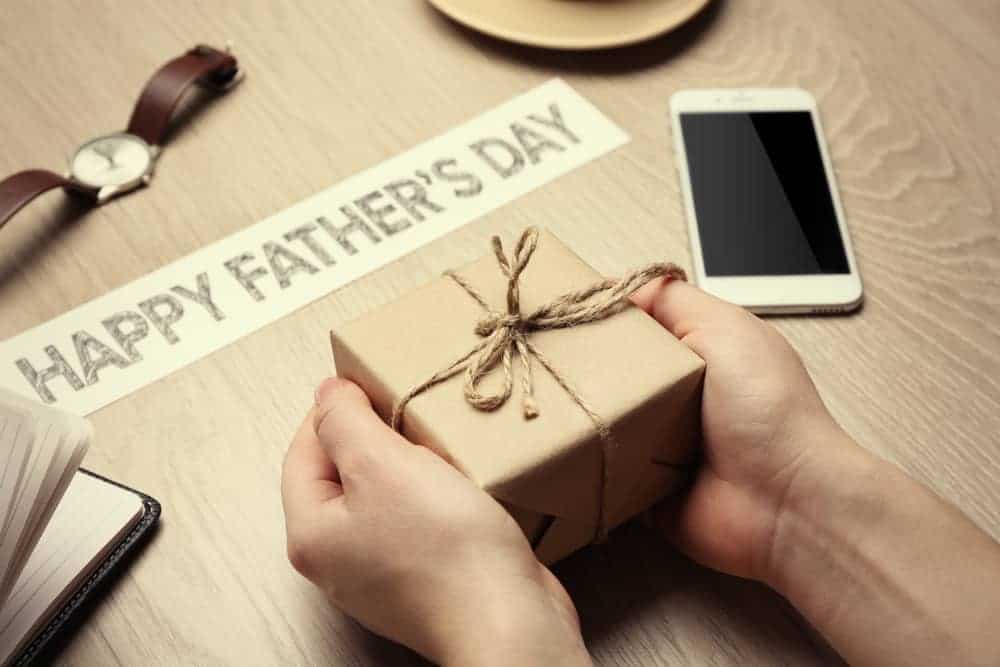 My pick of the cheap fathers day gifts gives brief details of each gift item and its unique features. Some of the items may also include technical specs.
My aim is to provide you enough information to make a decision. To help you decide which of the items to get, I strongly recommend that you take the time to read through the 5 gift ideas.
Here are the 5 cheap fathers day gifts…
Mpow Flame Bluetooth Headphones
Beginning at no 5 in my pick of cheap fathers day gifts is "Mpow Flame Bluetooth Headphones".
This item has a lot of amazing features. The first feature that caught my attention is its waterproof protection ability. This device is designed with a nano-coating tech that protects it from rainfall and sweat. So, this makes it safe from sweat during exercise or when used in the rain.
It also features 7-9 hours playtime – with this device you can listen to music for about 10hours. This feature allows you to enjoy a long day exercising without running out of battery.
Finally, it filters noise – this device has the ability to isolate noise when you are on a hands-free call mode. This ensures that you enjoy a clear crystal sound.
If you are a geek like me, you probably want some tech specifications for this product. Here they are: IPX7 waterproof shell, CVC 6.0 noise-canceling microphones, and a 5V adapters/USB ports.
Elite Cuisine EGC-007 Easy Electric Egg Poacher
"Elite Cuisine Electric Egg Poacher" is no 4 in my pick of cheap fathers day gifts.
This device has some impressive features. Firstly, it has a large egg capacity – it can cook up to 7 eggs. This saves your time and makes it easy to cook multiple eggs.
Secondly, it is simple to use – it has a buzzer, timer, and auto-shutdown. These features make it simple and easy to use by anyone. Just fill it with the required water and press the power. It is that simple!
Finally, this product comes with smart parts – a cooker base, 2-egg poaching tray, omelet tray, measuring cup with markings and more. These parts help your cooking to be easy and fast.
To support the features already listed above, here are some of the most important tech specs for this device – power rating 300 watts and 120V.
Oster Rechargeable and Cordless Wine Opener
Taking the 3rd spot in my pick of cheap fathers day gifts is "Oster Cordless Wine Opener".
The device offers a quick and efficient operation. Due to its strong rechargeable batteries, it can open up to 30 bottles in a single charge.
It is a user-friendly device – it is well designed for easy usage and it is not harmful to the user.
Finally, this item caps it up with a touch button – this button serves to help the opener to remove wine corks at a simple touch of a button. This feature helps you to reduce the stress of opening your wine.
PERFECTDAY Garment Steamer
Taking the 2nd position in my pick of cheap fathers day gifts is "PERFECTDAY Garment Steamer"
The first most interesting feature of this steamer is its large steam flow. This steam feature easily smoothens your rough cloth.
Next very noticeable and important feature of this product is that it comes with a brush. With this brush, you can remove or clean dust, dirt or debris from your clothes.
The final feature that makes this item unique is its safety usage. It has an auto-shutoff function. This makes it automatically shut down when it is too hot or out of water.
Amazingly, it is very smart and portable – this makes it easy to pack for traveling.
Presto 06852 16-Inch Electric Skillet with Glass Cover
At no 1 in my pick of cheap fathers day gifts is "Presto Electric Skillet".
This electric cooker has loads of exciting features but one of the outstanding of them is its energy-saving function. This cooker does not require much power to perform efficiently – making it better than other cookers.
This device also has a master heat control. This control serves as a controller that automatically maintains proper cooking temperature.
There is one more feature I think will be of interest, it is easy to wash. The item was designed to be fully immersible in a dishwasher. This makes it easy to wash after use.
I hope you found this Itechguide pick helpful. If you did, you could share your thoughts with our community platform at Itechguides Community.
You may also ask questions or make comments regarding this article at Itechguides Community. Our team and other community members will respond to your questions or comments as soon as possible.
Finally, for more geek gift ideas, visit our Gift Ideas page.