Looking for a high-end smartphone and you heard of Nokia 7.2? Need a comprehensive Nokia 7.2 review before finally deciding?
Itechguides' Take on Nokia 7.2
Summary
The Nokia 7.2 comes with an award-winning design, and a quad-camera to match it. Its LED power button, sleek design, and beautiful camera setup are things that make this phone appealing. Unfortunately, this is an overpriced smartphone. Another downside is its lack of a fast-charging feature.
Pros
Impressive Design
Facial Recognition
Good Camera
Nice Display
Cons
Battery could have been better
Overpriced
No fast charging feature
If yes, you just found the right website to answer your questions about the Nokia 7.2. This review will include relevant information in the aspect of design, display, battery, camera, storage, and sensors.
I will also be highlighting some competitors of the Nokia 7.2. In addition to that, the rating at the end of each section is all important aspects that serve as your buying guide.
My Initial Thoughts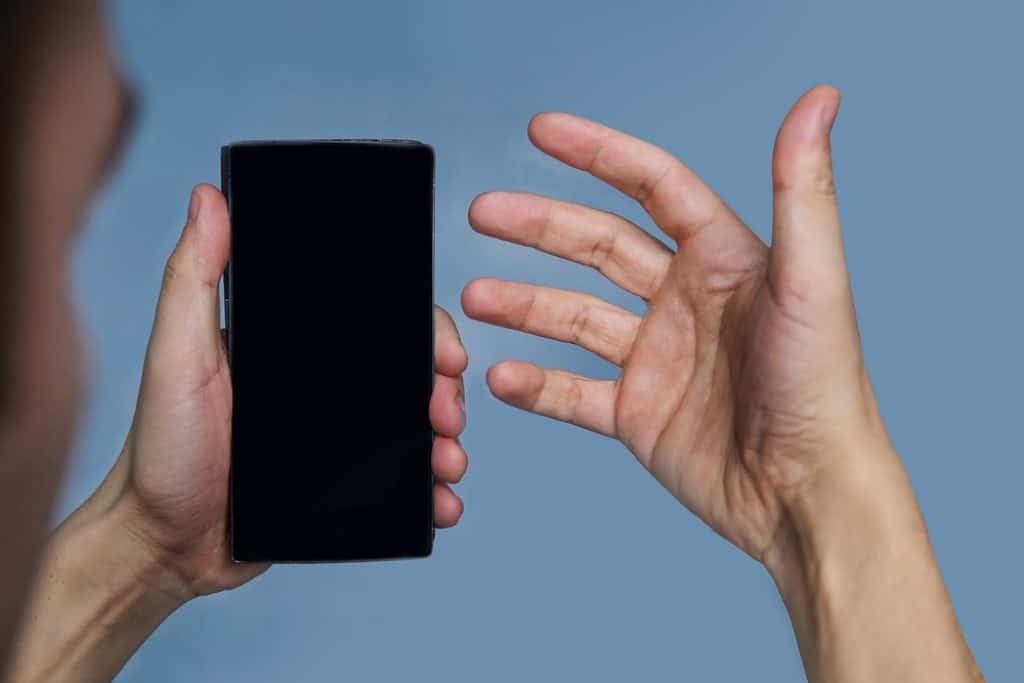 Since HMD global acquired Nokia, the new owners haven't been relenting with flagship Nokia smartphones. The Nokia 7.2 is a mid-range smartphone that serves as an upgrade over the last model.
In comparison to its predecessor, a large display and more cameras are noticeable features to this new model. With its price ranging from $176-$499 as of November 2021, you'll really be curious as to what this phone is all about.
If you're wondering just how well HMD global can justify the price of this phone, read on to find out!
Nokia 7.2 Design, Dimensions and Weight Review
Nokia's design choices for the 7.2 will impress you. To start off, the Nokia 7.2 has a metallic look and feel.
The phone is built with frosted gorilla glass at the front and back. This gorilla glass at the back is finely finished in frosted matte.
For a moment, the phone's outlook will make you think it's made with metal but it's actually made with polymer composite. This polymer composite is not metal, however, it's durable and actually lighter than metal.
When it comes to colors options, you can get this phone in charcoal black, cyan green, or ice grey.
If you're used to near bezel-less phones, the Nokia 7.2 does not offer anything less. The side bezels on this phone are so small, there's almost nothing noticeable.
As for the top and lower bezel, that's where you'll notice some bezel. Actually, there's a dewdrop notch cut out for the selfie cam similar to what's on the Infinix S4.
Following that is the NOKIA text logo on the lower bezel. I guess Nokia didn't want to leave out their logo for a slim bezel down there.
In addition to its branding, there's another NOKIA text logo vertically placed at the center of the phone's back. Asides from the Nokia logo at the back, there's the Android One branding and certification that reminds you that you purchased the real deal – not the counterfeit.
Still on the phone's back, there's the camera and fingerprint sensor at the top, far above the logo. Just at first glance, you may think this phone has four camera lenses at the back.
Actually, there are three lenses and one LED flash (more on the camera review section later in this article).
One aesthetic thing about the triple rear-facing camera is the rounded bump Nokia gave to this camera. The design style and setup of this camera are somewhat similar to the much older Lumia 1020.
Interestingly, there's the "ZEISS" text logo at the center of the camera setup. This is Nokia's way of telling the users that this is not your regular smartphone camera – you'll find out more about this in the camera section.
Slightly below that camera setup is the fingerprint sensor. The camera and the fingerprint sensor are so close, you might mistakenly touch one when you intend to touch the other.
Moving to the phone's sides, there is a single bottom-firing speaker at the lower end of the phone. This speaker produces fair sound quality.
Just beside the speakers is the USB Type-C charging port. While at the top of the phone, there's the headphone jack.
The phone's frame is round with a plastic-like texture that seems like protective gear but it's not. Speaking of protective gear, you'll need to have a case for this phone because it's slippery and may likely slip from your hands.
While in your hands, the Nokia 7.2 doesn't weigh much at 180g. When compared with smartphones around this range, the Samsung Galaxy A50 weighs close to Nokia 7.2.
Specifically, Samsung Galaxy A50 weighs 166g.
A slightly heavier option would be the Redmi note 8 at 190g. Even with its lighter competitor, the weight of the Nokia 7.2 wouldn't strain your hands.
Notably, it may not weigh much but it's definitely a handful. To be exact, this phone has a dimension of 159.88 x 75.11 x 8.25 mm.
To give you an idea, the Nokia 7.2 shares the same dimension as the Redmi Note 8.
Now let's talk about the components which this dimension holds. On the left side of the phone, there's the SIM tray which can take up two nano-SIM cards and a microSD card.
Directly below the SIM tray is a dedicated Google Assistant key.
This key serves as a shortcut to using everything on google rather than really pressing the phone to get there. Some love this key and some don't – it all depends on your usage.
One reason not to love this key is the fact that you can't make it function differently. Even though you can't revamp this key, you can actually turn it off completely by going to the phone's settings.
Moving on, the right side of this phone is where you'll find the volume bar and power button.
Interestingly, this is not your regular power button, in fact, there's a notification LED built into the power button. This means the power button also serves as a notification button that indicates a subtle light when you get a new notification.
If there's one thing you can't lie about the Nokia 7.2 – it's the appealing design it has. This design made them winners of the iF Design Award in 2020.
With all that in mind, the Nokia 7.2 review is worth a nine out of ten in this design section.
Nokia 7.2 Display Features Review
When it's time to talk about display, three components are involved. There's the display resolution, display panel, and display size – not to worry, I'll take time in explaining each.
To start off, the display resolution of the Nokia 7.2 is Full HD+ (1080 x 2280). With such a resolution, you're sure to get a great cinematic experience on the Nokia 7.2 whether it's videos or games.
In addition to that, images and texts are crispy clear, and legible to the eyes. Next is the IPS LCD display panel which is packed in this smartphone.
Nokia 7.2 comes with an IPS display.
The IPS (In-plane Switching) deals with color reproduction and viewing angles. This means colors do not take time in appearing in their true form and when you tilt this phone or rotate it, the view does not lose focus.
Although this Nokia 7.2 IPS LCD isn't the sharpest you'll ever see but it's not so disappointing either. Another aspect of the display is the display brightness.
Brightness on the Nokia 7.2 is just ok at 585 nits maximum. This is definitely over the average 430 nits on smartphones.
Phones around this range like the Samsung Galaxy A50 and Redmi Note 8 have 628 and 643 nits respectively. All the same, the level of brightness in the Nokia 7.2 won't make you strain your eyes especially when outdoors.
Notably, Nokia included a nice perk to this smartphone in the display settings. This feature is called "pure display" and it's responsible for how colors appear on the smartphone.
Since HMD couldn't provide an OLED display panel for the price of this phone, they made efforts to enhance the display with the "pure display" feature. The essence of this feature is to convert contents into HDR (high dynamic range).
When activated, the feature uses a Pixelworks processor to convert all videos into HDR. Even though it's not like the OLED, you can definitely see some boost in the display vibrance when the "pure display" mode is activated.
Moving on, if you love big screens, the Nokia 7.2 doesn't disappoint with its 6.3″ display size. Good viewing when watching videos and playing games is definite with this screen size.
In brief, I will be rating Nokia 7.2 a nine in this display review section. The smartphone deserves this rating because of its overall good display and HMD's efforts in making this worth the money.
Nokia 7.2 Camera Features Review
The camera of the Nokia 7.2 is the main highlight of this smartphone. HMD decided to join the league of smartphones that aim to capture every single moment beautifully with its quad-cam setup.
More specifically, this phone has a 20 MP selfie cam with ƒ/2.0 aperture. The rear-facing camera has three camera lenses comprising of a 48 MP main cam with ƒ/1.8 aperture.
The secondary cam is 8 MP with ƒ/2.2 aperture and next to that is a 5 MP cam with ƒ/2.4 aperture. In case the aperture is alien to you, I will clarify.
Even though megapixels (MP) are important, the aperture (ƒ.) is another important feature of a camera you can't ignore. Actually, aperture refers to how wide the camera lens opens to accommodate light when taking pictures.
One thing is for sure – lighting in photography is very important and that's why aperture cannot be ignored. Another term that needs clarity is ZEISS which I earlier mentioned in the design section.
Actually, Zeiss is a German company that produces high-end optical systems which includes cameras. Since Zeiss has a wide range of camera models, we can't tell which one HMD included in the Nokia 7.2.
Anyway, with the understanding of aperture and the inclusion of the prominent camera company – let's see just how these cameras perform.
To start off, images taken outdoor in the daytime look great with the main camera. There's also a good amount of detail in these images.
In ultra-wide mode with the 5 MP cam, colors don't come out accurately as you would expect. This means you won't get so much detail in images.
As for selfie shots, portraits look great and sharp, especially because the background stands out. However, colors don't really stand out as much as the main cam.
In nighttime shots, don't expect too much. Images in night shots are pretty much average but still get the job done.
Notably, if you try to enhance the camera of this phone when taking shots, you'll get images that look rather unnatural. That said, it's best you make do with this smartphone camera in its most neutral form.
When it comes to recording videos, you can do that up to 4K at 30fps and also at 1080p 30 fps using the ultra-wide cam. Fortunately, this video also has EIS (electronic image stabilization) and this does the job of stabilizing the video while recording.
However, it's important to note that this EIS is only achievable at 1080p because it won't perform well at 4K recording.
All in all, we can say that the Nokia 7.2 is very capable of taking detailed, clear, and bright images. Therefore Nokia 7.2 deserves a nine in this camera features review section.
Nokia 7.2 Battery Life and Talk Time Review
The battery capacity of the Nokia 7.2 is a 3500 mAh non-removable battery. As much as we would always choose a removable battery over a non-removable, we can't complain because it's already a trend.
Having a non-removable battery means you can't change this battery when it gets bad. The only way to fix or replace such a battery is to have it returned to the phone manufacturer.
One thing not to love about this battery is its size. HMD could have simply joined the trend of recent smartphones with around 4000-5000 mAh batteries, especially for this phone's price.
That aside, Nokia says this battery will last for two days without charging. In actual use, you will get 10 hours of this battery when browsing continuously which means you'll get 10-12 hours on heavy use.
Comparatively, the Samsung Galaxy A50 with its 4000mAh lasts 11 hours 36 minutes. The Redmi Note 8 with the same battery size as Samsung lasts longer at 13 hours 42 minutes also on continuous browsing.
When it comes to charging this phone, there is no fast charging feature. What you get instead is a fast charger in the box.
Using this charger, it takes 30 minutes in charging from 0-33% and over two hours to get a full charge.
In a word, no fast charging feature and a rather small battery size are not so impressive. All these considered I will rate Nokia 7.2 a seven out of ten in this battery review section.
Nokia 7.2 Storage Options and Performance Review
It has been a common trend to see recent smartphones having multiple storage options when purchasing them – and the Nokia 7.2 is not left out.
The Nokia 7.2 comes with either 64 GB or 128 GB of storage depending on which model you go for. Whichever storage size you go for, there's the opportunity of expanding the phone's storage.
This storage expansion is done with the use of a microSD card and the highest capacity this phone can take is 512 GB. Such maximum storage is something we're used to in smartphones of its kind.
Even though it's nothing close to LG's range of smartphones with 2 TB storage expansion – this is Nokia and that's the best they could do.
All the same, the combination of all that storage should be enough for your media files. With that said, I will be rating this storage option of Nokia 7.2 a nine.
Nokia 7.2 Security Features and Sensors Review
What's a smartphone without sensors? Well, it will no longer be "smart"!
These sensors are extra features found in smartphones that aim to provide more interesting abilities to your phone.
If you're familiar with sensors, you'll know a few commonly found in smartphones. Nonetheless, if you didn't know, there are about twelve sensors out there and not all are found in a single phone.
Meanwhile, the Nokia 7.2 comes with an accelerometer, ambient light, e-compass, fingerprint, G-sensor, gyroscope, proximity, and RGB sensors. If all terminologies listed above are strange to you, not to worry, I'll explain them one at a time.
The accelerometer is the sensor responsible for how the phone measures acceleration. It provides a comfortable viewing experience to the users when switching the position of the device from portrait to landscape and vice versa.
The ambient light sensor is the sensor responsible for how your screen light goes dim depending on the light situation you're in. Specifically, the ambient light sensor first senses the surrounding light conditions and then informs the processing chip to adjust the display (LCD) backlight brightness automatically.
Even though this may not give a strong display to what's on the screen, this sensor reduces the battery power consumption of the devices.
Another sensor is the compass and as the name implies, it helps give direction when you download a compass-related application. Like the typical compass, you use when camping or for giving general directions.
The G-sensor is known as gravity sensor and as the name implies, this sensor works by measuring gravity. When the sensor perceives a change in motion such as falling, shaking, rising, or other motions, it acts accordingly.
For example, you can reject an incoming call by shaking the phone. This is the work of the G-sensor.
When it comes to the gyro sensor, it functions similarly to the accelerometer – however, the gyro sensor is more advanced. This sensor is responsible for how you're comfortably able to play that racing game when you tilt your phone.
As for the proximity sensor, it functions by turning off the display when the phone screen comes in contact with your face or ear.
This mostly happens when you're on a phone call. A big advantage of this is the fact that it increases battery life by turning off the display when it is not needed – like when you're making a call with the phone in your ears.
When it comes to security features, there's the fingerprint sensor. By registering your fingerprint on this device, you can unlock the Nokia 7.2 in seconds.
Asides from the fingerprint scanner, there's the face recognition feature. Both the fingerprint and face recognition sensors are collectively referred to as Biometric sensors.
Actually, the face recognition feature works when the phone registers your face with the use of the selfie camera.
By doing that, you can simply unlock the phone by looking at the camera. Unfortunately, the face recognition feature on the Nokia 7.2 is quite slow in detecting the face.
This means the face unlock is not as fast in unlocking the phone as the fingerprint sensor. Also, it gets worse when in a low-light environment because the camera won't recognize your face on time.
All the same, it still functions and it's there after all unlike some expensive smartphones that don't have such a feature. That said, I will rate Nokia 7.2 sensor a nine in this review.
Frequently Asked Questions
1. Does The Nokia 7.2 Have An OLED Display?
No. The display technology on this phone is an LCD panel.
2. Is The Nokia 7.2 Waterproof?
No. This phone does not have a water-resistant feature.
3. Does Nokia 7.2 Have Fast Charging?
No. This phone does not have a fast charging feature.
4. How Long Does The Nokia 7.2 Battery Last?
This 3500 mAh battery lasts 10-12 hours on heavy use.
5. Does Nokia 7.2 Support NFC?
Yes. This smartphone supports Near Field Communication (NFC) which allows you to transfer data between devices that are a few centimeters apart. This means you can make use of platforms like Google Pay with the Nokia 7.2.
My Final Thoughts
In summary, the Nokia 7.2 is not a tempting smartphone. It has good features without a doubt but these good features are actually expected for its price point – there's nothing extraordinary about this phone.
There are just some mixed feelings about the Nokia 7.2. You'll love its design, camera, and display but when it comes to battery, you'll want to hold back.
This is especially true since you can get other smartphones with more features for less. Smartphones like the Google Pixel 3 series, Moto G8 Plus, Redmi Note 8, and the Samsung A50 are better options around the same price range.
I hope you found this Nokia 7.2 review helpful. You may want to add your voice to the conversation.
Head over to Itechguides Community and join in the lively discussion!
For more Smartphone reviews, visit our Smartphone Reviews page. You may also find our Smartphone Specs page very helpful.
References and Further Reading