Looking for a cheap smartphone and you won't mind an older version? If yes, this LG G4 review is your first step to getting what you need.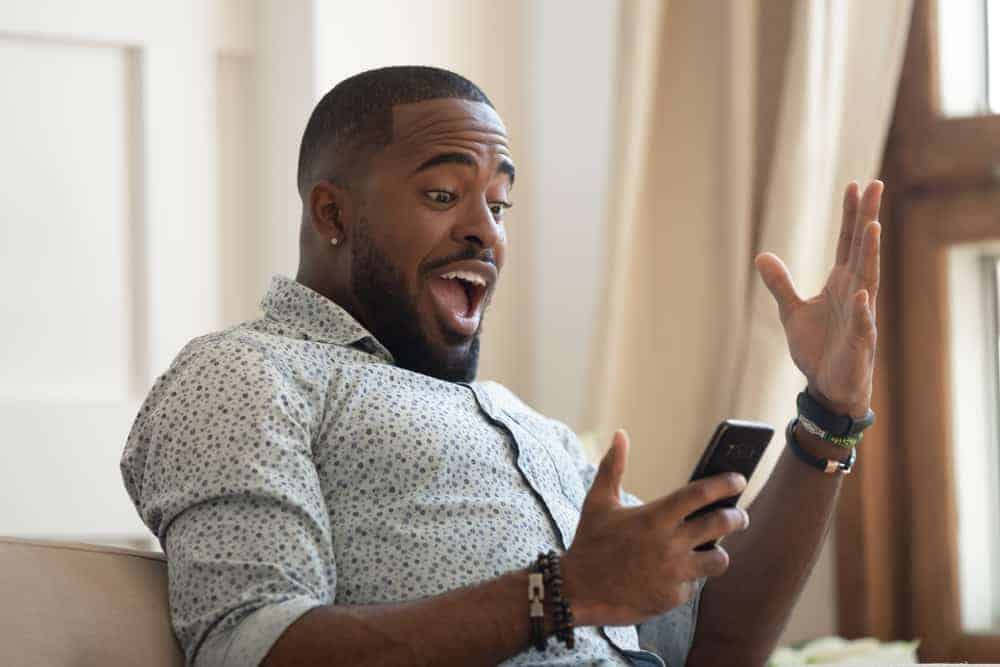 Itechguides' Take on LG G4
Summary
The LG G4 may no longer be a flagship smartphone but it's still a decent device. A charming camera, incredible design choices, and an amazing display are a few of the features you'll find exciting. Even the downsides of this smartphone are bearable.
Pros
Amazing display with 2K resolution
Great camera
Beautiful design choices
Removable battery
Cons
No Fingerprint Sensor
Weak battery life
To start off, I will be providing in-depth information about the design, camera, display, battery, storage, and sensor of the LG G4. In addition to that, I will wrap up each section by rating the features and performances of the phone in that section.
Comparisons are really important when it comes to purchasing a device and this review will include that as well. With all that said, you shouldn't skip a single paragraph so you don't miss any details!
My Initial Thoughts
The G4 was LG's flagship smartphone at the time of its release in 2015. At the time, it was competing with smartphones like the Samsung Galaxy S6 Edge and the iPhone 6.
Sounds like a high-end smartphone right? Well, with such a competitive android smartphone market, is the LG G4 still high-end?
Also, even at a far lesser price, can the LG G4 still be considered now? These questions and more is what this review aims to answer.
LG G4 Design, Dimensions and Weight Review
At first glance, you'll love the stylish square edges of this smartphone. The LG G4 has similar looks to the LG G Flex 2 and is better than the regular curved edges we see on smartphones.
These curved edges are further designed with glossy metal. This phone has a grippy feel that fully occupies your hand.
Furthermore, let's talk about the LG G4's dimension. This phone has a dimension of 148.9 x 76.1 x 9.8 mm that could almost pass as a phablet.
Even with its fullness, it doesn't weigh much at 155 g. Similar to its weight is the HTC One M9 at 157 g.
A much heavier smartphone is the Google Nexus 6 at 184 g. However, compared to LG G4, the Samsung Galaxy S6 Edge is lightweight at 132 g.
Impressively, this phone doesn't have thick bezels as you would expect for a 2015 phone. It has slightly slimmer bezels that complement that screen size than the super thick bezels we see on low-end smartphones.
The top bezel has the selfie camera while the lower bezel has the LG logo. At the lower edge are the charging port and headphone jack.
Despite having a metallic body, the back is plastic. Better still, LG described it as plastic infused with metal which seems like a good way to best describe its look.
Making this a plastic cover is most likely intentional so as to make the removable back even easier to take off. To make this device more eye-catching, LG provided different color variants to choose from for this back cover.
Gold, grey, leather black, leather brown, leather red, or white are color variants available for this phone. Just in case you're wondering, there's are two cover styles for this phone.
There's the plastic version with a diamond effect and the leather – which LG refers to as the more premium variant. In light of that, you'll love how the leather-like pattern feels.
Furthermore, the diamond pattern of this back cover gives this rugged and durable look. All in all, these alternative looks to the back cover add to the phone's aesthetics based on consumers' design taste.
Still, on the phone's back, there's the G4 logo located at the lower right side of the back's surface. While on the opposite side is the back-facing speaker.
On taking off the back cover, you'll see the battery, a microSD card slot, and a Micro SIM card slot. The microSD card and the SIM slots overlap which makes it look like a single slot.
Interestingly, there are no buttons on the side – no volume bar or power buttons on the phone's sides as you'll typically expect. Instead, all those buttons are located at the back – which obviously makes the back rather busy.
The volume control bar takes a somewhat flat position on the phone's back. It's quite easy to reach and use while holding the phone – it almost makes you feel like you're using a fingerprint sensor.
Now, you're probably wondering where the power button is. Actually, it's a small button between the volume up and volume down buttons.
Having heard this, you're probably not sure how convenient it'll be to have those buttons together. Well, they aren't the same in size so you'll be able to differentiate them as you move your fingers on the back.
In essence, it doesn't take so much effort to get used to this phone. Right at the top of the volume control buttons are the rear-facing camera and an LED flash beside it.
Apparently, LG made an interesting design choice on this smartphone. Its durable look and curved edges are lovable.
With that in mind, the design section deserves a nine out of ten in this LG G4 review.
LG G4 Display Features Review
One thing smartphone users cannot take for granted is the display features of a device. After all, this is the main aspect of the phone you'll be using.
The resolution, display technology, and screen size are aspects of the phone that makes up the display. First, let's talk about the IPS LCD display technology on the LG G4.
Remember the curvature screen of the LG G4 I mentioned earlier? Well, it's even more impressive to know that the IPS LCD could fit into such.
This is because IPS LCD is a display type that barely gets curved. The AMOLED display (its counterpart) is what's mostly used for such which makes us wonder how LG pulled this off!
Still on that, the IPS LCD is a display panel responsible for viewing angles. This means you can be sure images maintain their accuracy even when the screen is tilted.
On the aspect of resolution, LG really impressed with its 2K HD (2560 x 1440) resolution. To start with, 2K resolution is the second-highest display resolution out there.
This 2K resolution type is mostly found in high-end smartphones. With that, you can very much refer to the LG G4 as a high-end smartphone – even at the time of its release.
Back to the phone's display resolution, it can best be described in just one word – "amazing!". With the amount of contrast ratio on here, you are sure to get a crispy, clear, and rich display.
As for screen size, the 5.5" display size of the LG G4 may seem big if you're a fan of small phones. Even at that, it's easy to get used to.
Besides, a bigger screen means better viewing especially if you love gaming or watching videos on your device. All in all, the display features section deserves a nine in this LG G4 review.
LG G4 Camera Features Review
When it comes to capturing those moments, we all want to make sure our smartphone camera is up to the task. For the LG G4, the rear-facing camera is 16 MP while the selfie camera is 8 MP.
Asides from megapixels (MP), another determinant of a good camera is aperture. If you're hearing aperture for the first time, it refers to how wide the camera lens opens.
This level of opening determines how light passes through the camera and we all know how important lighting is in photography. Funny enough, a lower aperture means better picture quality than a higher one.
This means that ƒ/1.7 is better to have on your camera than ƒ/2.0. That said, the 16 MP camera on this phone has ƒ/1.8 aperture while the 8 MP has ƒ/2.0 aperture.
Now, let's talk about how the cameras perform. The back camera is pretty impressive thanks to its high aperture.
This camera has quick autofocus, sharp shots, and crispy picture quality, especially when taking pictures outdoors. You're sure to get killer shots with vivid colors and great details.
Notably, what looks like a LED flash is actually LG's color spectrum sensor. Not to create confusion, this feature still aims to provide good lighting which I'll further explain in the sensors section of this review.
With that in mind, shots in low-light situations and nighttime also do not disappoint. This back camera also tends to really sharpen the image that makes you look like a pro photographer.
As for the front camera, it takes decent shots, especially with the beauty filter. Even though it's a beauty enhancer, it gives a natural look.
To further make picture-taking fun, LG included the "Gesture Shot" feature. This feature functions by taking four selfies two seconds apart when you open and close your fist twice.
In brief, these camera features ticks all the boxes and for that, I will be rating it a nine in this LG G4 review.
LG G4 Battery Life and Talk Time Review
The LG G4 has a 3000 mAh removable battery. With the continuous increase of non-removable batteries now, you can't help but appreciate a 2015 smartphone like the LG G4.
One advantage of a removable battery is the leverage of holding on to an extra fully charged battery just in case the one in the phone runs out of battery juice.
Also, in case the battery gets really bad, you can simply take it out yourself and replace the bad battery with a good one These advantages aren't possible with the non-removable battery.
That aside, on average battery talk time, you'll get 16 hours 40 minutes on the LG G4. On continuous web browsing over WiFi, this phone only lasts up to 6 hours.
This is not an impressive performance especially when the Samsung Galaxy S6 Edge does better. To be precise, the S6 Edge with its 2600 mAh battery lasts as long as 8 hours 40 minutes on continuous web browsing.
I'm not sure why a smaller Samsung battery would do better than a larger LG battery. Although, one likely explanation is the display brightness which would drain battery juice more than expected.
With that in mind, it's advisable you turn down this brightness while using this phone continuously. Another option would be to get an extra fully charged battery – after all, this battery is removable.
In brief, the removable battery of the LG G4 makes up for the low battery performance. This makes it ideal to rate this section an eight in this LG G4 review.
LG G4 Storage Options and Performance Review
The storage capacity of the LG G4 is 32 GB. This 32 GB is the typical storage size we see of smartphones of its time (2015) and even in some recent low-end smartphones.
Even though it's not a lot, it's definitely better than the measly 16 GB you'll get on some 2015 smartphones. This 32 GB storage is not the exact size you'll get on this phone.
This is because the operating system takes up about 6 GB which leaves you left with 26 GB. That said, 26 GB may or may not be enough for your media files and that's where storage expansion comes in handy.
The LG G4 has a maximum storage expansion of 200 GB. This expansion is possible with the use of a microSD card.
Even though that's a decent storage expansion size, we know LG to mostly have 2 TB expansion. Anyway, 200 GB is still a fair deal.
Notably, you won't be getting this microSD card in the box. You'll actually have to purchase it separately.
In a word, the storage option is decent and deserves an eight in this LG G4 review.
LG G4 Security Features and Sensors Review
Sensors are great in-built features of a smartphone that function by making the phone respond to the environment it's in. This further improves the user experience of that device.
There are a number of sensors commonly found in smartphones. This includes the accelerometer, ambient light, gyroscope, compass, fingerprint, proximity, and so on.
For the LG G4, there's the accelerometer, barometer, color spectrum, compass, gyro, and proximity. To provide clarity and more information, I will explain the function of each sensor.
First, the accelerometer is the sensor responsible for how the phone measures acceleration. It provides a comfortable viewing experience to the users by switching the position of the device from portrait to landscape and vice versa.
It's also the one responsible for how Snapchat knows you're in a car and it adds the car emoji.
Second, the barometer sensor in simple terms does the job of measuring altitude and atmospheric pressure. This sensor is what lets that health app know how many steps you've taken in a day.
The LG G4 is said to be the first smartphone to feature a color spectrum sensor (CSS). Anyway, this particular sensor aims to provide advanced camera features.
Basically, this sensor aims to understand the lighting situation of the object being captured. By doing that, the phone will select the best lighting balance of the subject in view.
Another sensor is the compass and as the name implies, it helps give direction when you download a compass-related application. Like the typical compass you use when camping or for giving general directions – that's the same function this sensor has on the LG G4.
When it comes to the gyro sensor, it functions similarly to the accelerometer – however, more advanced. This sensor is responsible for how you're comfortably able to play that racing game when you tilt your phone.
As for the proximity sensor, it functions by turning off the display when the phone screen comes in contact with your face or ear.
This mostly happens when you're on a phone call. A big advantage of this is the fact that it increases battery life by reducing the brightness of the display.
Out of all the sensors explained above, you'll probably notice that the LG G4 doesn't have a fingerprint sensor. This means there's no sensor responsible for securing this smartphone via fingerprint.
You'll have to go with the typical PIN or pattern method in securing this phone. As the absence of a fingerprint sensor seems like the only downside in this device, I will rate LG G4 and eight in this sensor review section.
Frequently Asked Questions
1. How Much Does The LG G4 Cost?
At the time of its release in 2015, this phone was selling at almost $500. At the time of publishing this article in October 2021, the LG G4 has a starting price of $51.50.
2. How Long Does LG G4 Battery Last?
This 3000mAh battery lasts 6 hours on continuous web browsing. This means you can get to use this phone a full day on average use.
3. Does LG G4 Have A Fingerprint Sensor?
No. There is no fingerprint sensor on this smartphone.
4. Is LG G4 4G?
Yes. The LG G4 has 4G, LTE network connectivity.
5. What SIM Does LG G4 Take?
A micro SIM card is what is acceptable on the LG G4.
My Final Thoughts
Conclusively, even though the LG G4 is not the hottest in the market now, it's certainly cheap and can meet the needs of some smartphone users.
Getting this is a go-to if you're tired of using a smartphone with a non-removable battery. Another reason to get this is if you'll really love amazing display features for a lesser price.
Despite the fact that its overall look is not a stunner, its camera definitely is!
I hope you found this LG G4 review helpful. If that's the case, you can simply communicate your thought as you visit our community platform at Itechguides Community.
Moreover, you can share discussions concerning this guide's topic at Itechguides Community. Our forum staff and other community members will be delighted to provide a response to your questions or comments.
For more Smartphone reviews, visit our Smartphone Reviews page. You may also find our Smartphone Specs page very helpful.
Reference and Further Reading