This Itechguide teaches you how to install Windows 10 1909 update manually. Windows 10 1909 (otherwise known as Windows 10 November update) was released November, 2019.
Ideally, you should wait until this update is available for you to install via Windows update. But it may take a while for the update to become available for you to install automatically.
If you are impatient like me and will like to install Windows 10 1090 manually, here are the steps:
Download Windows 10 1909 Update Assistant
The first step to install Windows 10 1909 update manually is to download the update assistant. Here are the steps:
Then select a location to save the update assistant and click Save.
Here is what the file looks like…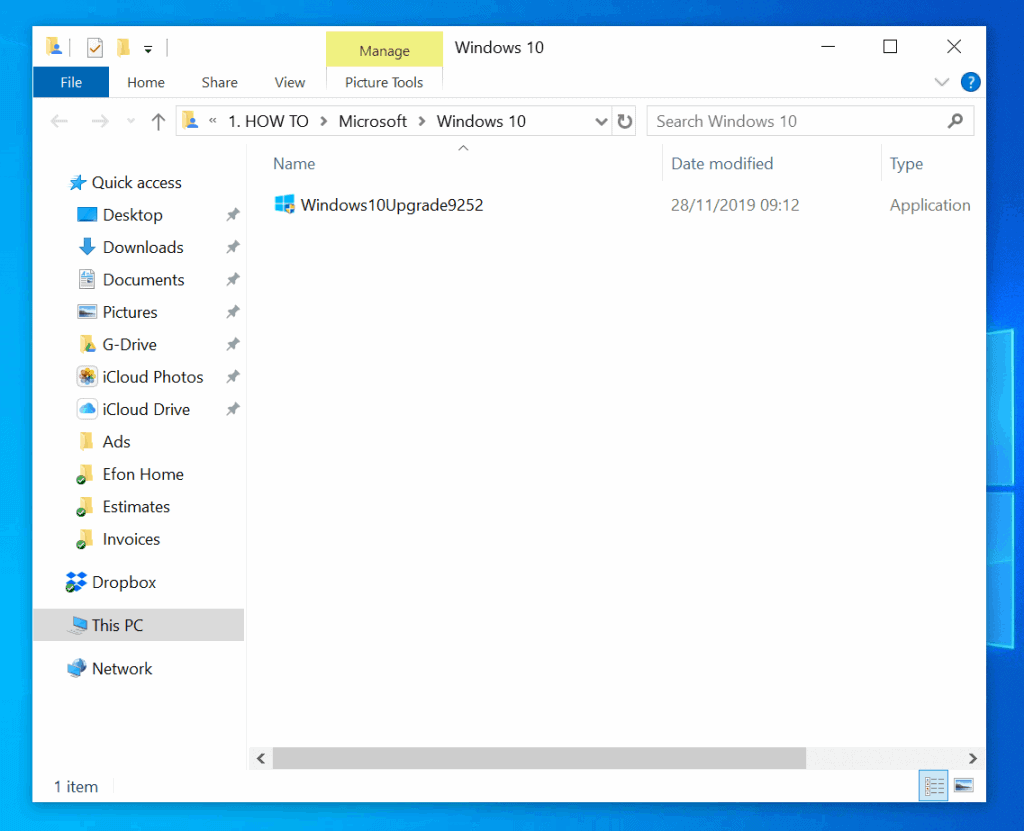 Once you have downloaded the update assistant, proceed to the next step…
Install Windows 10 1909 Update Manually
Navigate to the location you saved Windows 10 1909 update assistant. Then double-click it. Then wait for the update assistant to get ready.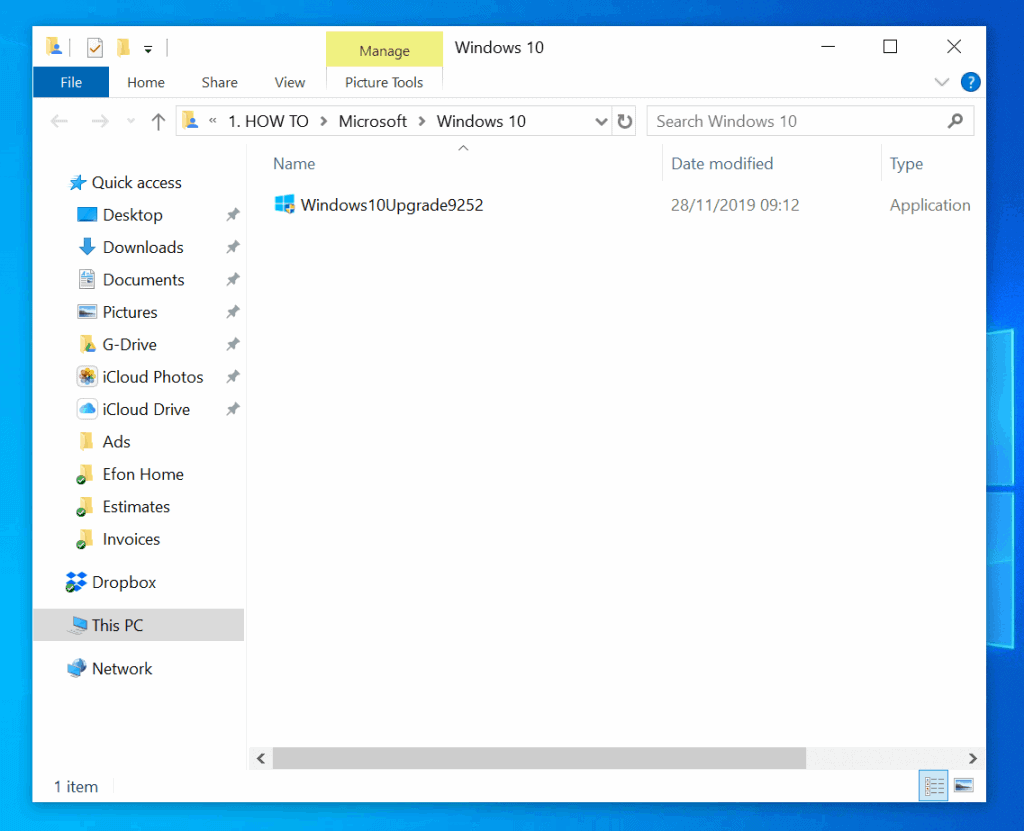 When the assistant is ready, beneath the tool, click Update now. Then wait for the tool to check your PC for compatibility (see the second image below).
If your PC passes the compatibility test the tool will proceed to Getting your update ready. This step will take a while. Wait…You could minimize the tool and continue using your PC. To check the status of the update, open Windows Update assistant shortcut on your desktop.
When the assistant finishes downloading the update, it will start updating Windows 10.
When Windows 10 update is fully downloaded, the update assistant will prompt you to restart your PC. It will also initiate a restart count-down. To restart immediately, click Restart now.
You will receive the message below. You could either wait or click Close. Your PC will restart.
When your PC restarts, it will display a screen similar to the one below. The PC will restart several times…
When the update finishes installing, login to your Windows 10 with your usual account
The final stages of the update will commence.
Finally, when the update is completed, click Exit to close the update assistant.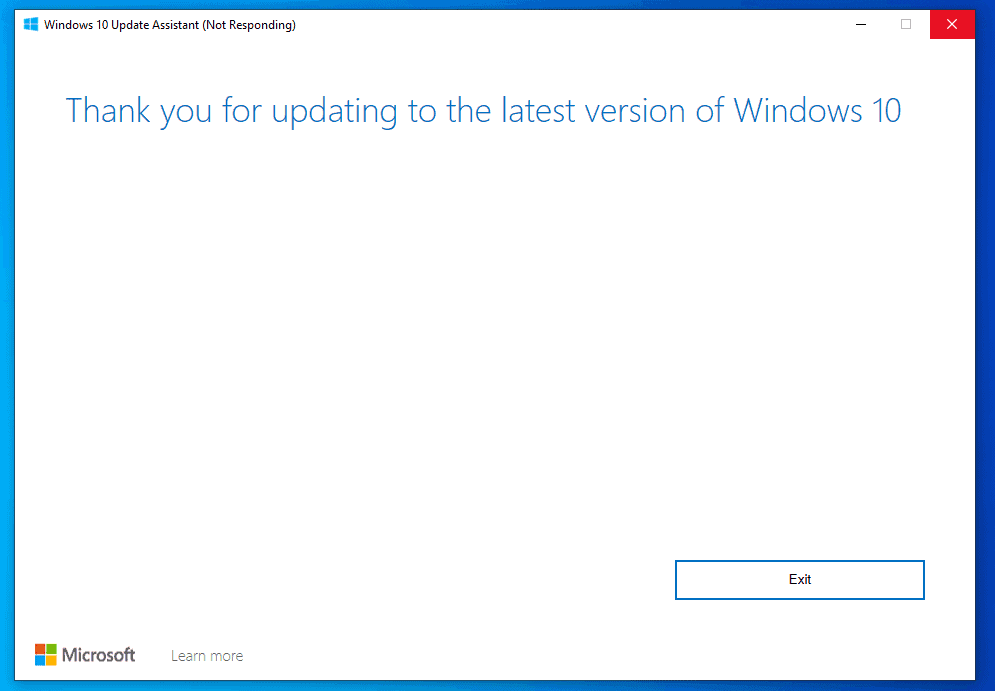 To confirm that your PC is running the latest version of Windows 10 type winver into the search bar. Then click Winver run comand from the search result.
When winver opens, it will display your Windows version as 1909!
I hope you found this Itechguide helpful. If you did, kindly vote Yes to "Was this post Helpful"
Alternatively, you could ask a question, leave a comment or provide a feedback about this Itechguide. Use the "Leave a Reply" form found towards the end of this page.
For more Windows Itechguides, visit our Windows How To page.