Introduction
Want to try Windows 10 without upgrading? One option is to dual boot windows 7 and 10. To dual boot windows 7 and 10 you install both Operating Systems on the same hard drive (different partitions).
Important Tip
If you already have Windows 7 installed, you can follow this guide to dual boot Windows 10. But if you are testing dual boot windows 7 and 10, you have to install Windows 7 first. Then install Windows 10. Not the other way round.
Step 1 – To Dual Boot Windows 7 and 10: Create a Free Partition in Windows 7
Before you can dual boot Windows 7 and 10, you need to have an unused partition on your hard drive. I am assuming that you are not planning to add additional hard drive to your Windows 7.
Fortunately, you can resize your existing Windows 7 hard drive to make space for Windows 10. Follow the steps below to resize:
Login to Windows 7. On the left of the task bar, click the Windows logo.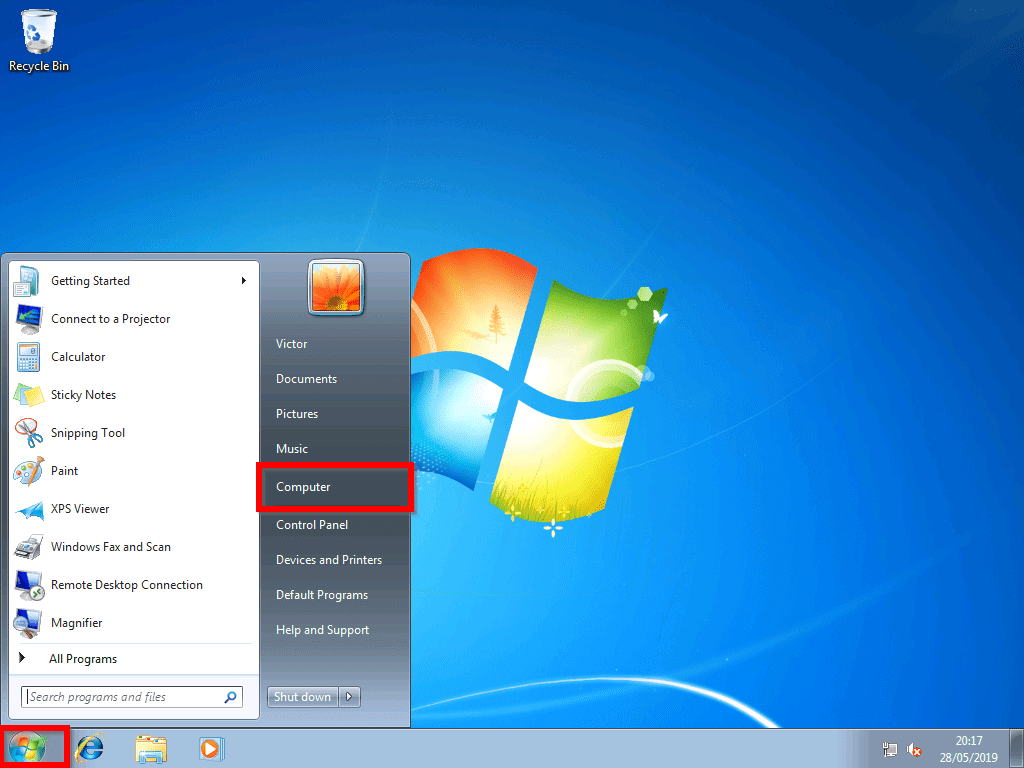 Next, right-click Computer and select Manage. Computer Management console will load.
Click the Disk Management [1] node and wait for the disks and partitions to load.
Right-click the active partition labelled [2] above, then select Shrink Volume (see the image below). A message will appear as shown in the second image below. Wait for the query to complete.
When the query message disappears, the window below appears. As you can see from the highlighted portion, I can create 34 GB partition from the existing 71 GB. You may decide to reduce the size. Then click Shrink.
A new unallocated space is now available! You will install Windows 10 in this disk space. You are almost ready to dual boot Windows 7 and 10!
Step 2 – To Dual Boot Windows 7 and 10: Install Windows 10
You need a Windows 10 ISO or DVD. For steps to download a free ISO, read Download Windows 10 ISO Image. Then burn the ISO into a DVD or copy to a USB drive.
To begin, load your installation DVD into your drive and reboot your computer.
Then press any key to begin Windows 10 installation.
Select your language, time zone and keyboard. Then click Next.
If you have a Windows 10 key, enter it. Alternatively, click I don't have a product key. Click Next, then select your edition. Click Next.
Important Tip
If you enter a product key, the installer will show the version for the Product key you entered.
Accept license agreement and click Next.
On the Which type of installation do you want?, select Custom: Install Windows only (Advanced).
Then select the unallocated space you created in step 1. Click Next.
Important Tip
Be careful while selecting the partition to install Windows 10 for dual boot with Windows 7. If you select the partition with Windows 7 installation, you will be upgrading the existing Operating system!
Wait for the installation to complete.
After the installation, follow the steps in Complete Windows 10 installation to complete the remaining parts of the installation.
Step 3 – Change Default Boot Operating System
With the two Operating Systems in your computer, you now have the option to decide which one to boot by default.
If you wish to change the default boot Operating System to Windows 7, follow the steps below:
Boot to Windows 10. Right-click the Windows logo on the left of task bar [1]. Then click System [2].
On the Settings page, below Related settings, click System info.
Next, click Advanced system settings. This will load Systems Properties, Advanced tab.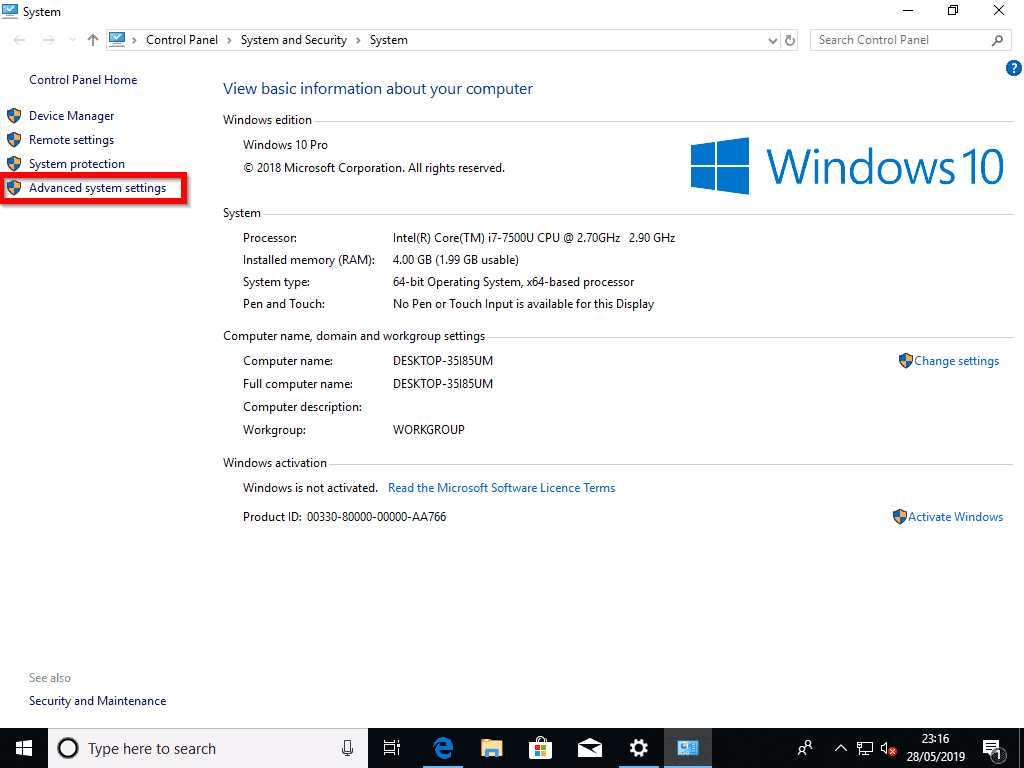 To load the boot stat-up options page, on the Start-up and Recovery section, click Settings.
On the Start-up section of Start-up and Recovery, click the Default Operating system drop-down. Then select the OS you wish to boot as default. Click Ok twice.
How to Select Which Operating System to Boot
Reboot Windows 10. When your computer boots, Windows Boot Manger screen loads.
Notice that I have the 2 Operating Systems available. Also, Windows 7 is selected by default. Use the arrow keys to select an OS to boot. Then press Enter to boot the OS.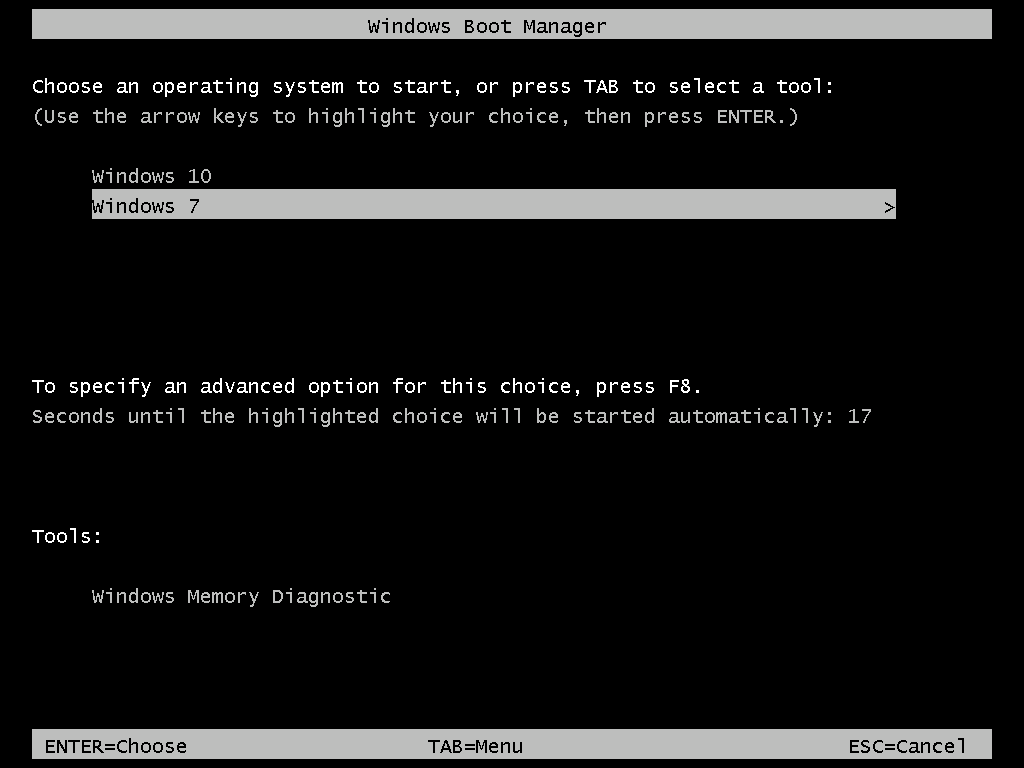 How to Access Windows 7 files from Windows 10 Dual Boot
In a dual boot setup like you now have, you can access files for the other OS while logged on to one.
To demonstrate how you can access Windows 7 files while logged on to Windows 10, follow the steps below:
Boot to Windows 10 and open File Explorer. To open File Explorer, right-click the Windows logo on the left of task bar. Then click File Explorer.
Click This PC. This will list available partitions in the PC. The highlighted partition (Local Disk c) is where Windows 10 is installed. Drive D is where the other OS is installed.
Conclusion
I hope you have bow been able to dual boot Windows 7 and 10. If you have any question or comment, use the "Leave a Reply" form at the end of this guide.
You could also share your personal experience with this topic so other readers can benefit.
Other Helpful Guides
Additional Resources and References