Introduction
This guide demos how to stop Dropbox notifications in Windows 10 and on Dropbox.com.
Options to Stop Dropbox Notifications
This guide covers 2 options to stop Dropbox Notifications:
Windows 10 App
Dropbox.com
How to Stop Dropbox Notifications in Windows 10 App
Receiving notification on your Dropbox App is great but sometimes it can become annoying. One way to stop these notifications is to disable them.
Here are the steps:
Click the Dropbox App icon on the taskbar of your PC.
The icon is on the right side of taskbar – close to the clock.
Then click the downward arrow beside your name.
When the Dropbox Preferences App opens click the Notifications tab.
Finally, beneath Notify me about section, UNCHECK all notifications you do not wish to receive. If you want to stop all notifications uncheck all the boxes. Then click Apply. To close the app, click OK.
Alternatively, if you do not want to stop notifications permanently, on Snooze settings check Turn off notifications for a limited time. Then use the drop-down to select how long you want to stop Dropbox notifications.
How to Stop Dropbox Notifications in Dropbox.com
When you log on to your account in Dropbox.com, there are more options to disable or enable notifications. This section demos how to stop Dropbox notifications from your account in Dropbox.com.
Here are the steps:
Open Dropbox.com login page. Then enter your login email, password and click Sign in.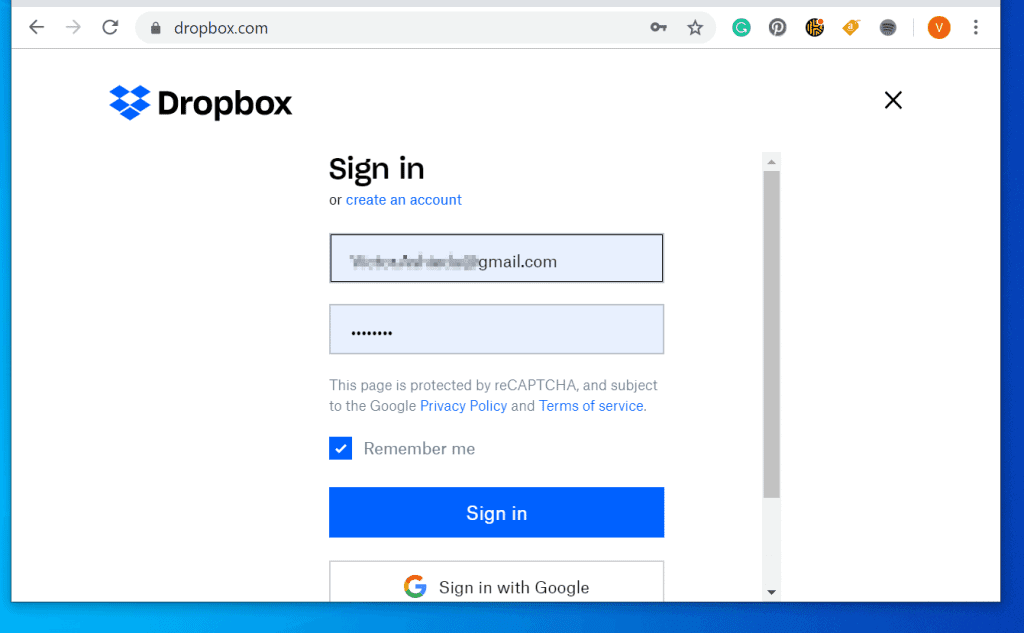 If promoted to verify that you are human and not a robot, click Verify. Then go through the verification process and sign in to your account.
When you login to your Dropbox account, click the icon highlighted in the image below. The icon is on the top right corner of the screen.
When the settings page opens, click Notifications tab. Then uncheck all the notifications you DO NOT wish to receive. The changes will be updated automatically (See the second image below).
Conclusion
You can disable notifications on Dropbox with one of the methods discussed in this guide.
If you have a question, comment or feedback use the "Leave a Reply" form found at the end of this page.
For more guides like this visit our Windows How To page.