This Itechguide teaches you how to ping Google. The guide covers steps to ping Google from a Windows PC or from Linux.
Expand "Browse Post Topics" below to go straight to a topic.
How to Ping Google from a Windows PC
Open command prompt – type cmd into the Windows search bar. Then, click Command Prompt.
When Command Prompt opens, type the word Ping, press Enter on your keyboard to add a space after Ping. Finally, add Google including the domain extension.
For example, to Ping Google.com, type the following:
Ping Google.com 
To initiate the Ping, press Enter key on your keyboard. If your PC is connected to the internet, you will receive what is called a "ping reply".
Ping resolves the Google domain name into its IP address, and tries to contact that IP. If the IP is online, ping will return a "reply".
By default, Ping returns 4 replies. To Ping continuously, add -t after Ping.
Ping -t Google.com 
Ping will continue until you press Ctrl and C keys on tour keyboard.
Finally, for this section, you can Ping other Google country domains. For instance, Google.co.uk or Google.ca. Here are the ping commands.
Ping Google.co.uk  
Ping Google.ca  
How to Ping Google from Linux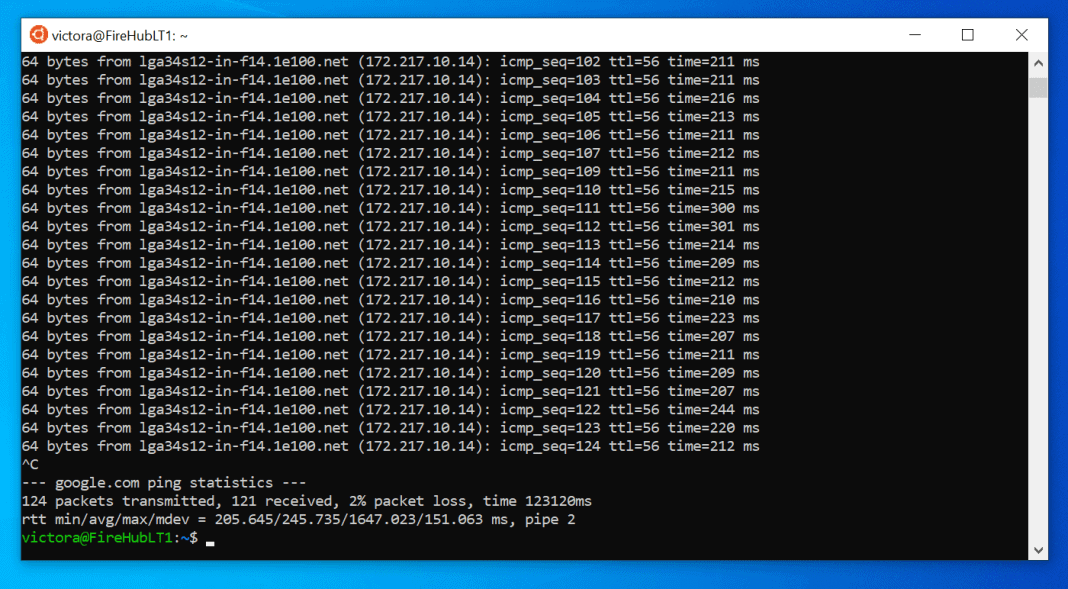 From a Linux shell, type Ping, followed by a space. Then type Google including the domain extension. For example…
ping Google.com
For Linux to aceept the ping command, ping MUST be in lowercase.
To execute the command, press Enter. The domain name, Google.com will be resolved to its IP. If the domain is online, Ping will receive a "Reply". See the second image below.
Unlike Windows, by default when you ping in Linux it is continuous ping.
To stop the ping, press Ctrl & C keys on your keyboard.
I hope you found this Itechguide helpful. If you found it helpful, kindly vote Yes to the "Was this post Helpful" question below.
Alternatively, you could ask a question, leave a comment or provide a feedback with the "Leave a Reply" form found towards the end of this page.
Finally, for more Windows Itechguides, visit our Windows How To page.