Do you need an application that can handle various multimedia formats on your PC? QuickTime should do the job and this guide teaches you how to install QuickTime for Windows 11.
In this guide, I will give you two steps to install QuickTime for Windows 11. Specifically, I will show you how to download QuickTime on any Windows computer.
Furthermore, I will also walk you through the steps of installing QuickTime for Windows 11. Consequently, by following the steps in this article you should be able to enjoy using QuickTime to play audio and video on your Windows 11 PC.
Just so you know, the last section of this guide also contains answers to frequently asked questions about QuickTime for Windows. This section aims to provide answers to some questions you might want to ask about QuickTime.
Steps To Installing QuickTime On Windows 11
Before you can install and use QuickTime on your Windows devices, your computer needs to be connected to the internet. Follow the steps below to install QuickTime on your computer:
Step 1: Download QuickTime For Windows 11
Open the QuickTime download link from a web browser on the computer.
When the page opens, scroll down and locate Download QuickTime 7.7.9 for Windows link and click on it.
When you're reading this guide, the version number may have changed. What is important is that you download the QuickTime that has "for Windows" in its name.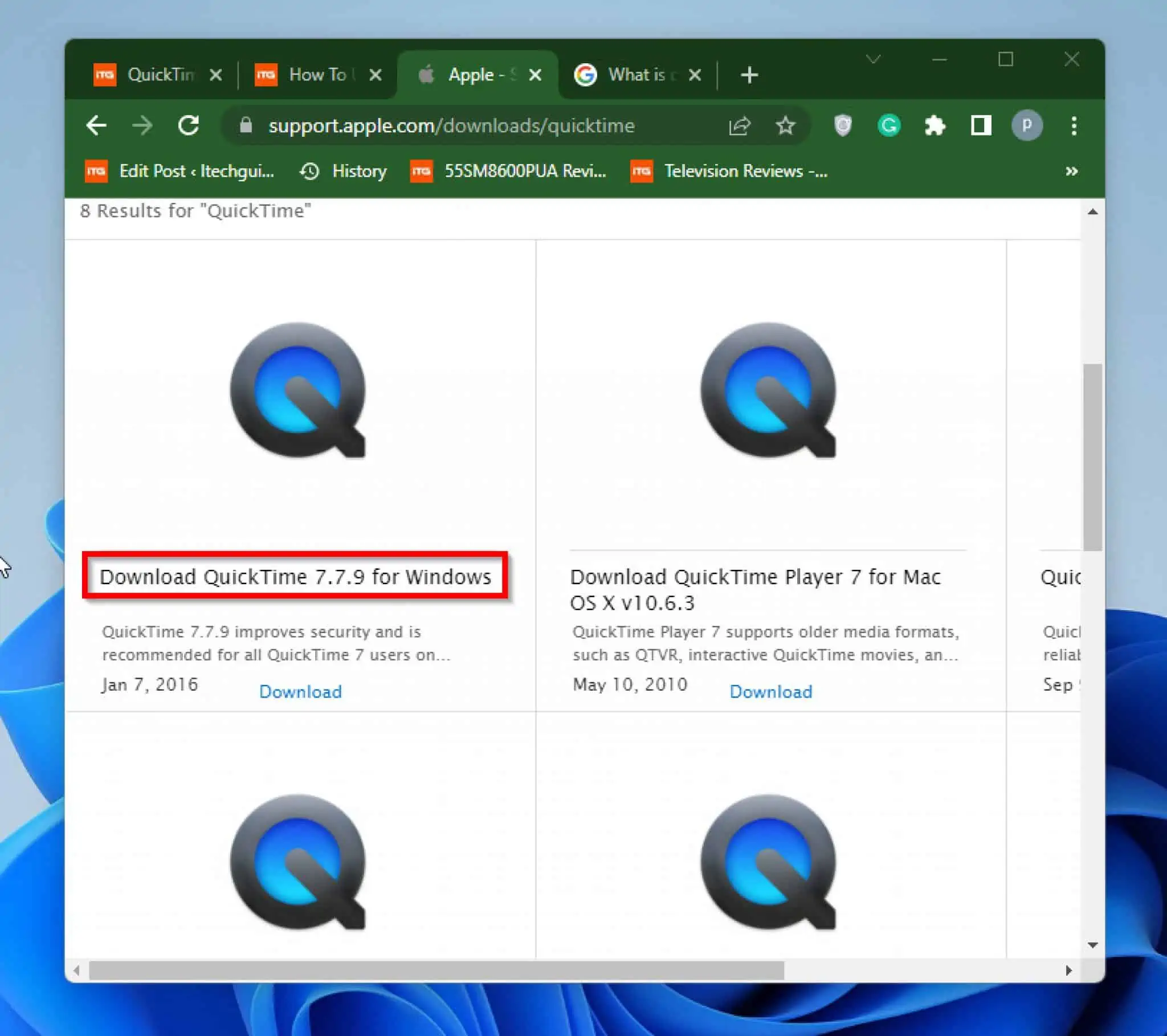 This link will take you to the QuickTime download page for Windows. On the page, click on the download button to download the file into your system.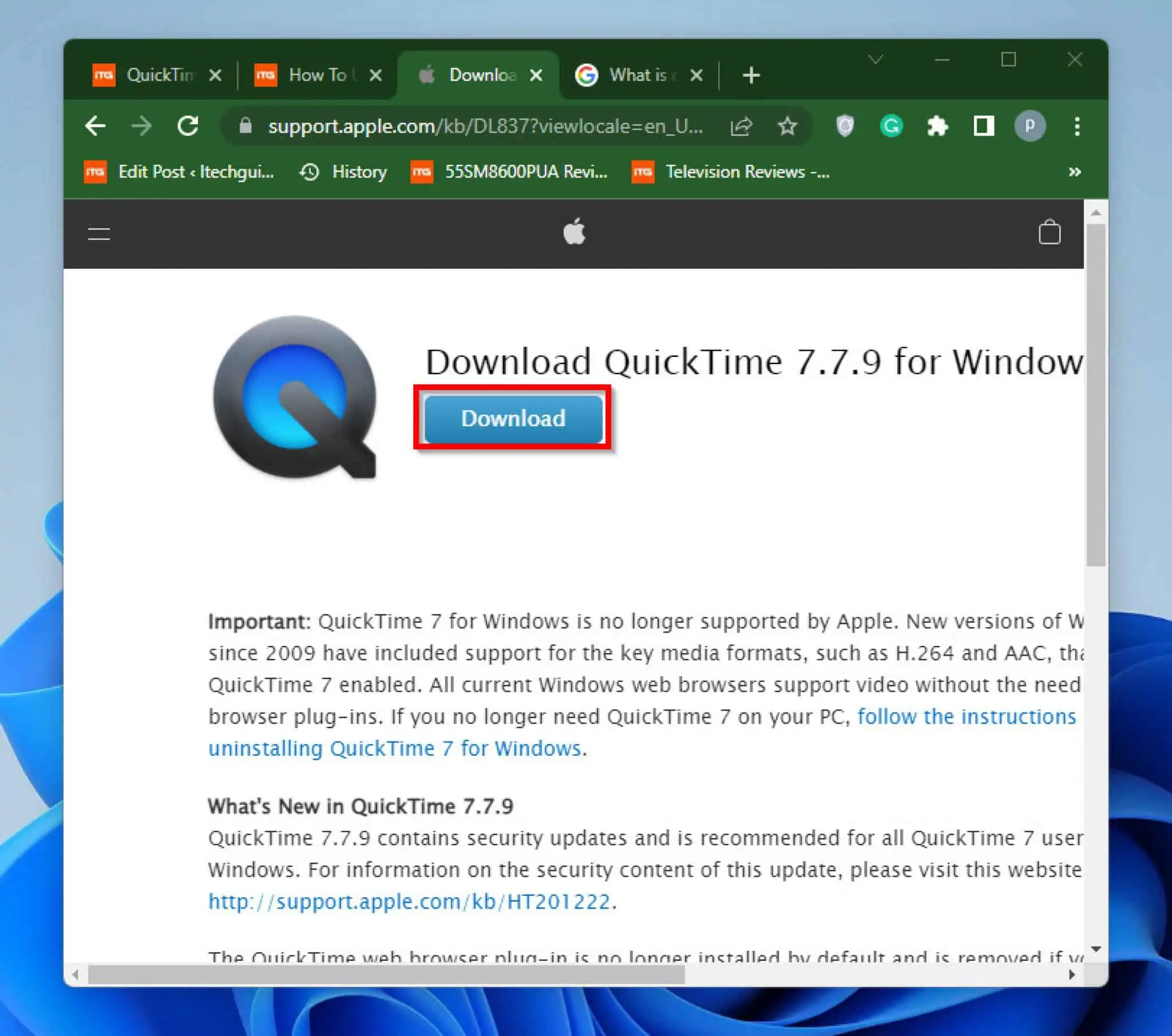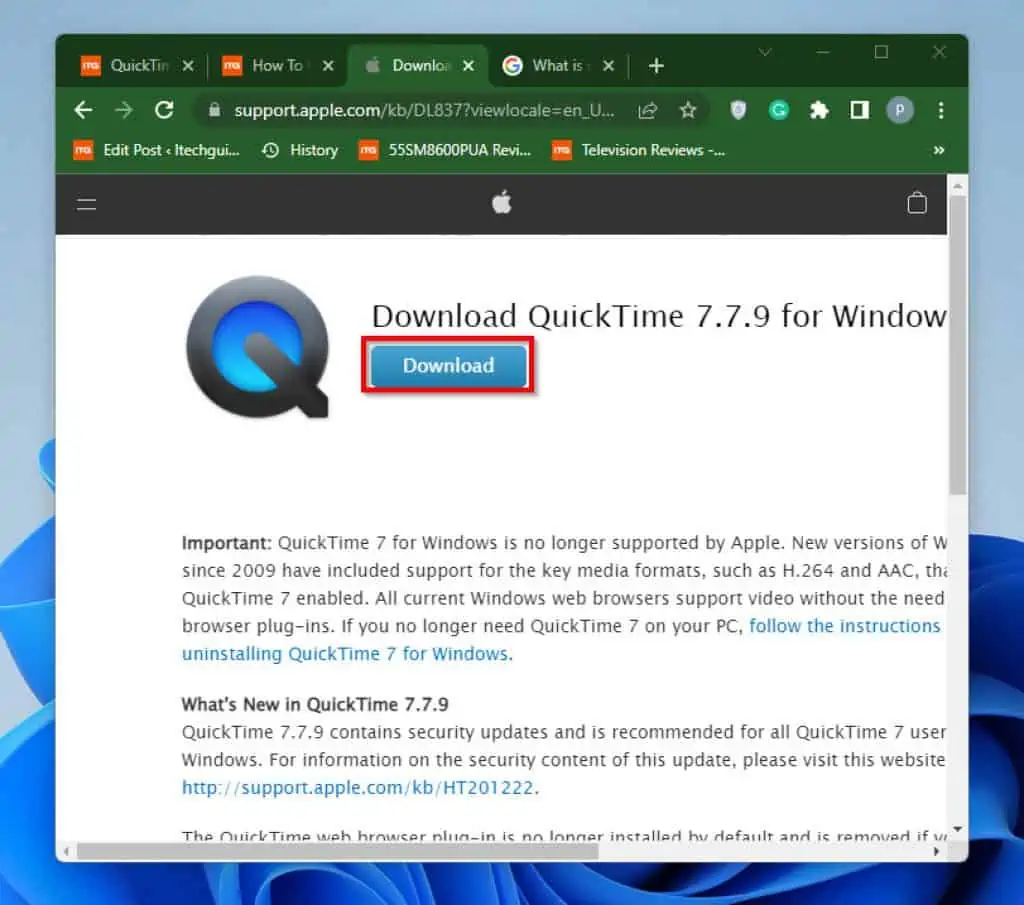 The QuickTime for Windows 11 installation file version 7.7.9 is about 40MB. Depending on the speed of your internet connection the download might take a while. When the download is completed, proceed to the next step.
Step 2: Install QuickTime For Windows 11
The second step involves installing the downloaded QuickTime file on your PC. Here are the steps:
Open the default download folder on your computer and double-click on the QuickTime installation file. For Windows 11 computers, the default download folder is usually the Download folder on your File Explorer.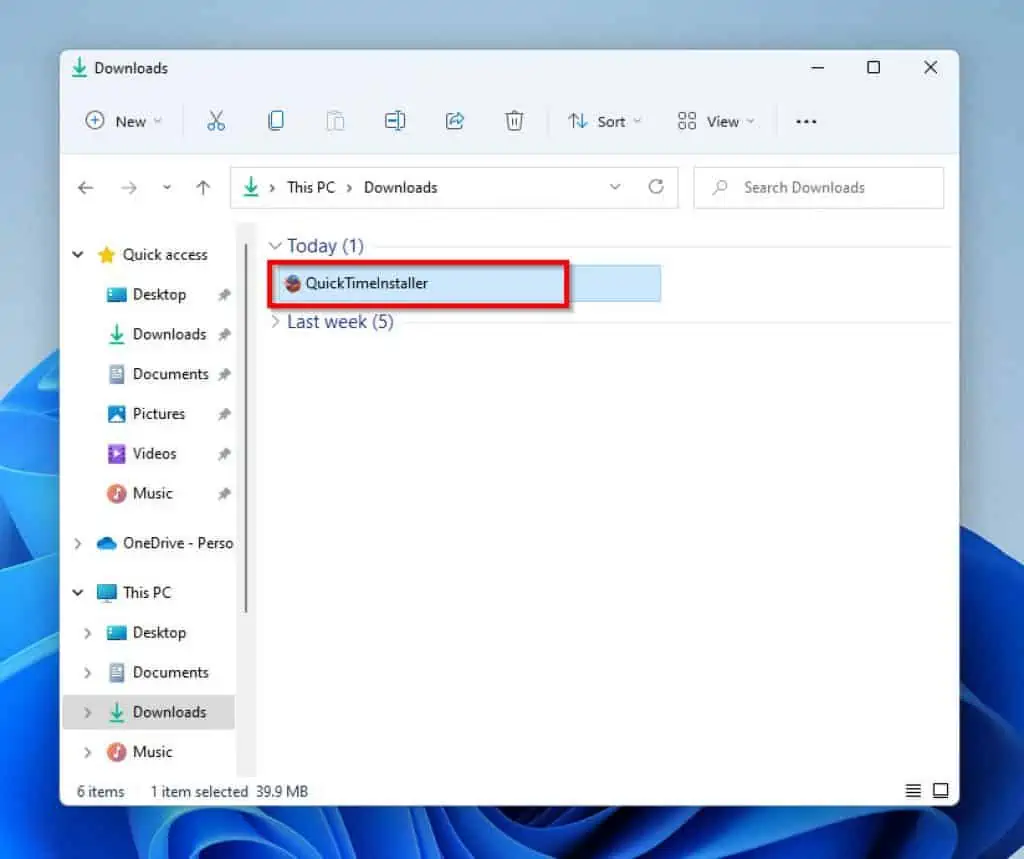 When the installation begins, on the first page of the installation wizard, click Next to proceed.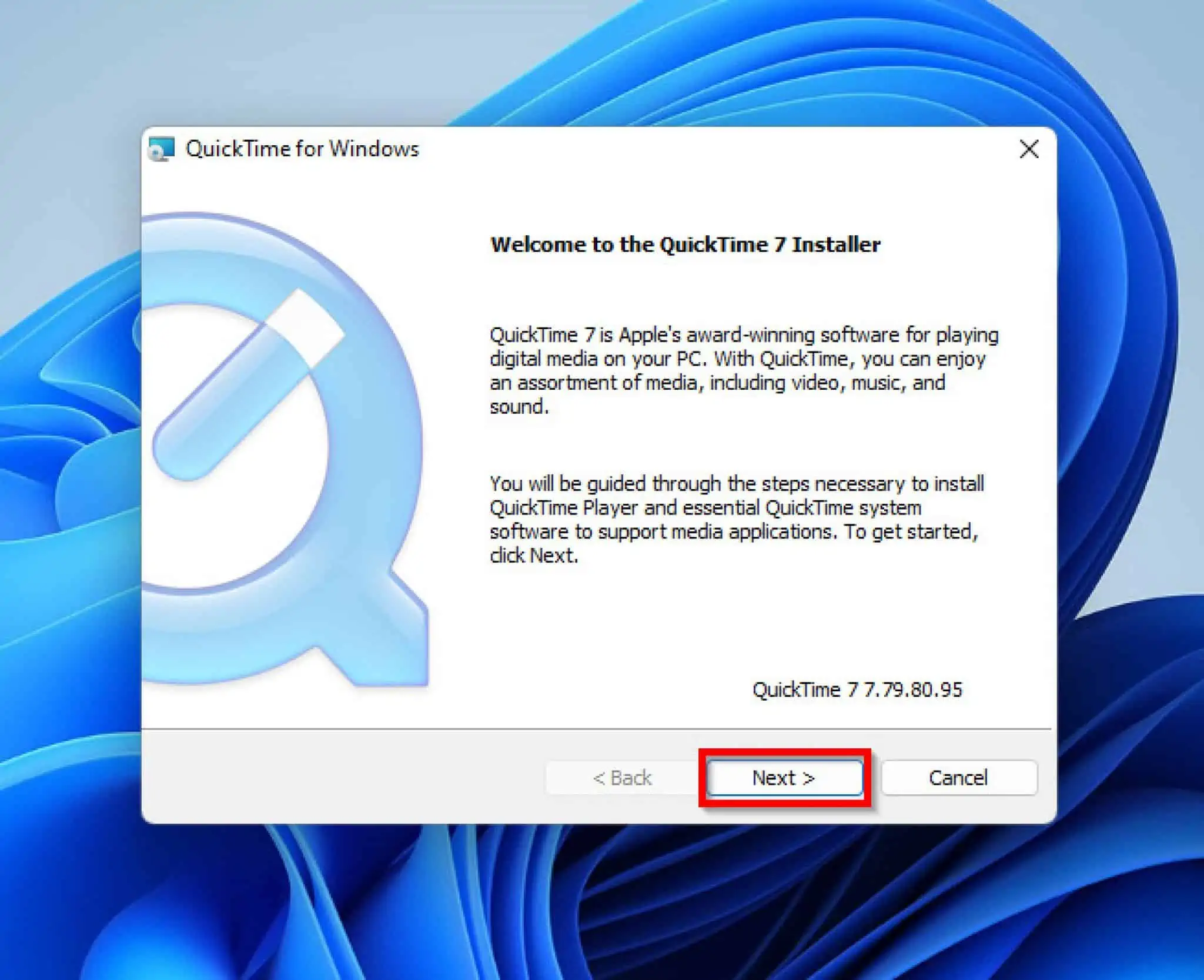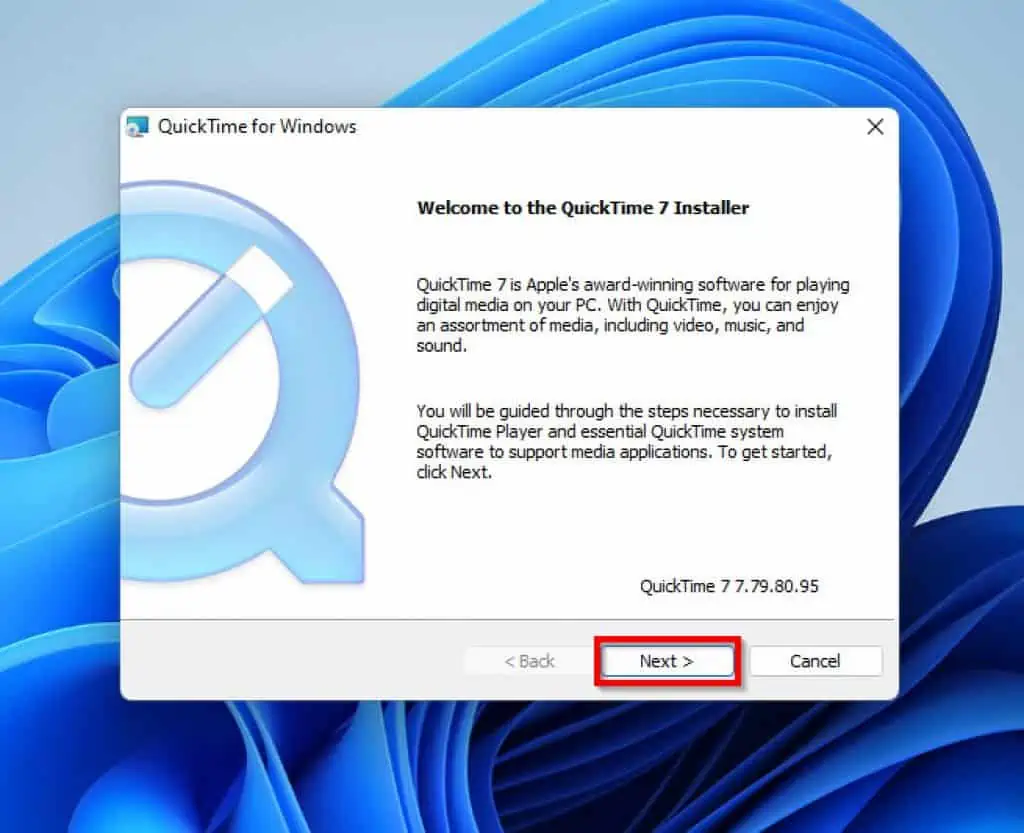 Then, on the License Agreement page, click Yes to continue with the installation.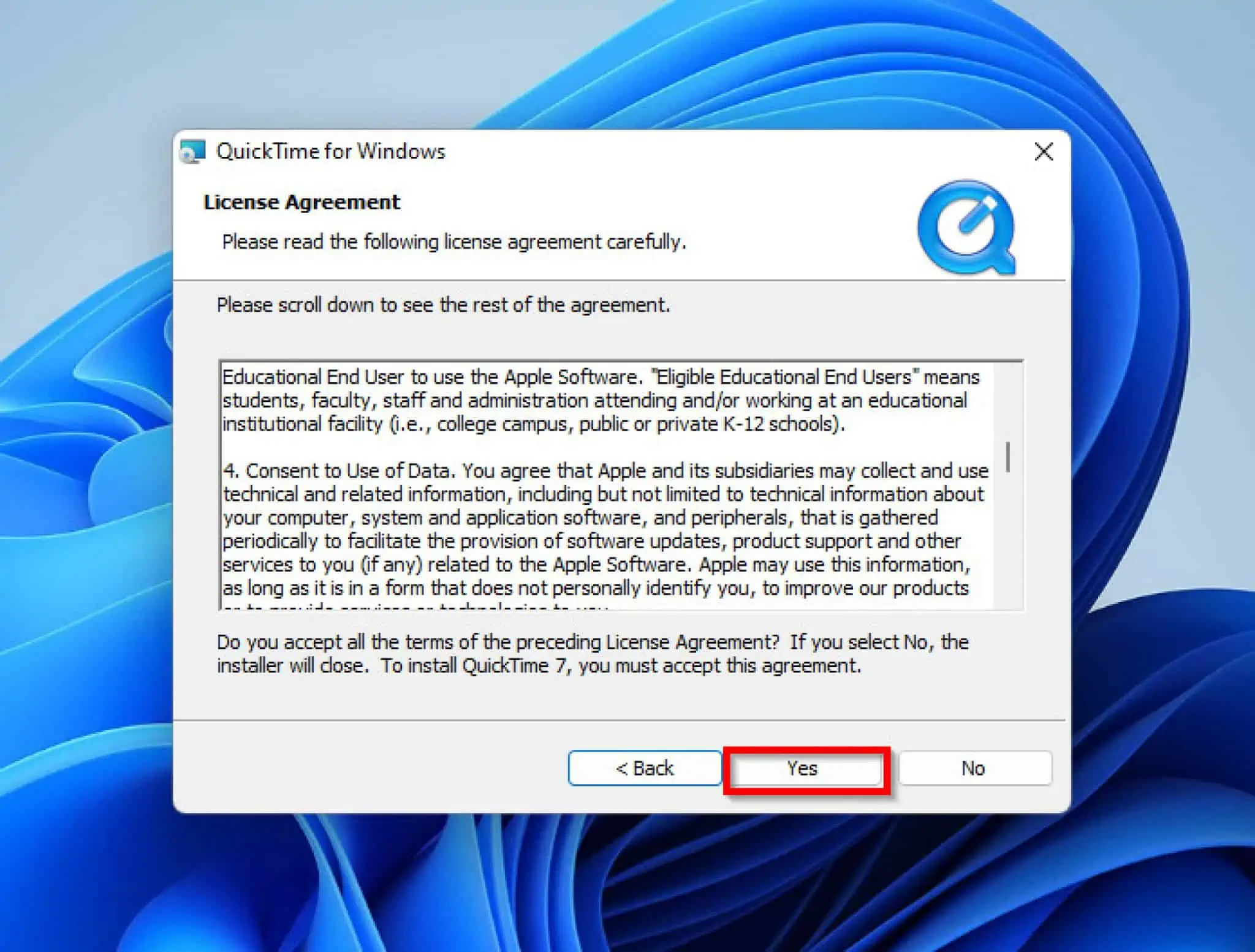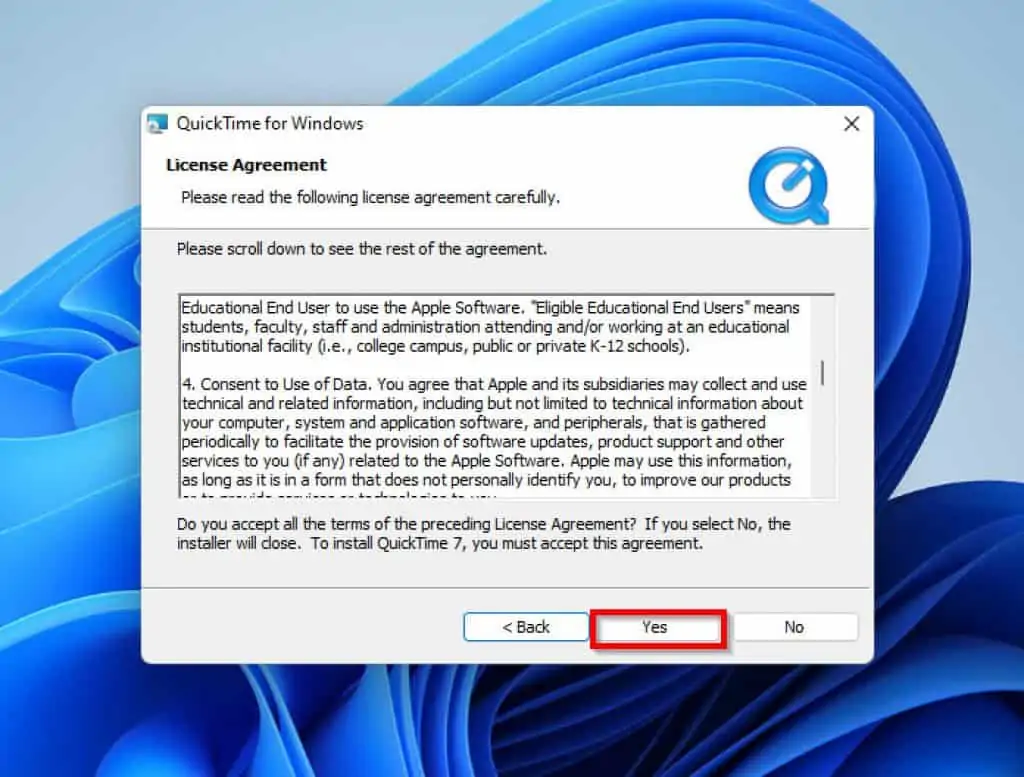 Next, on the QuickTime 7 setup page, click on Typical installation.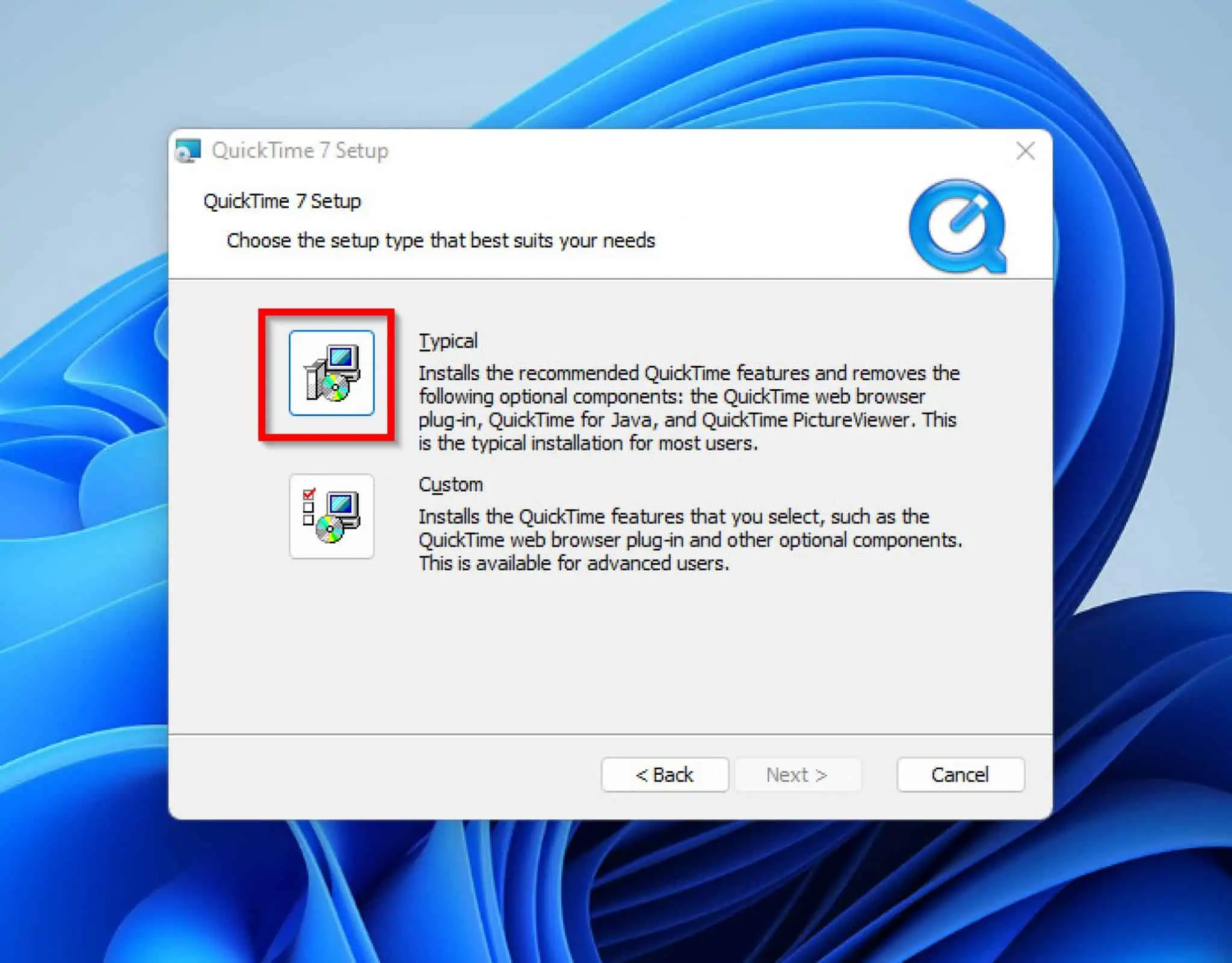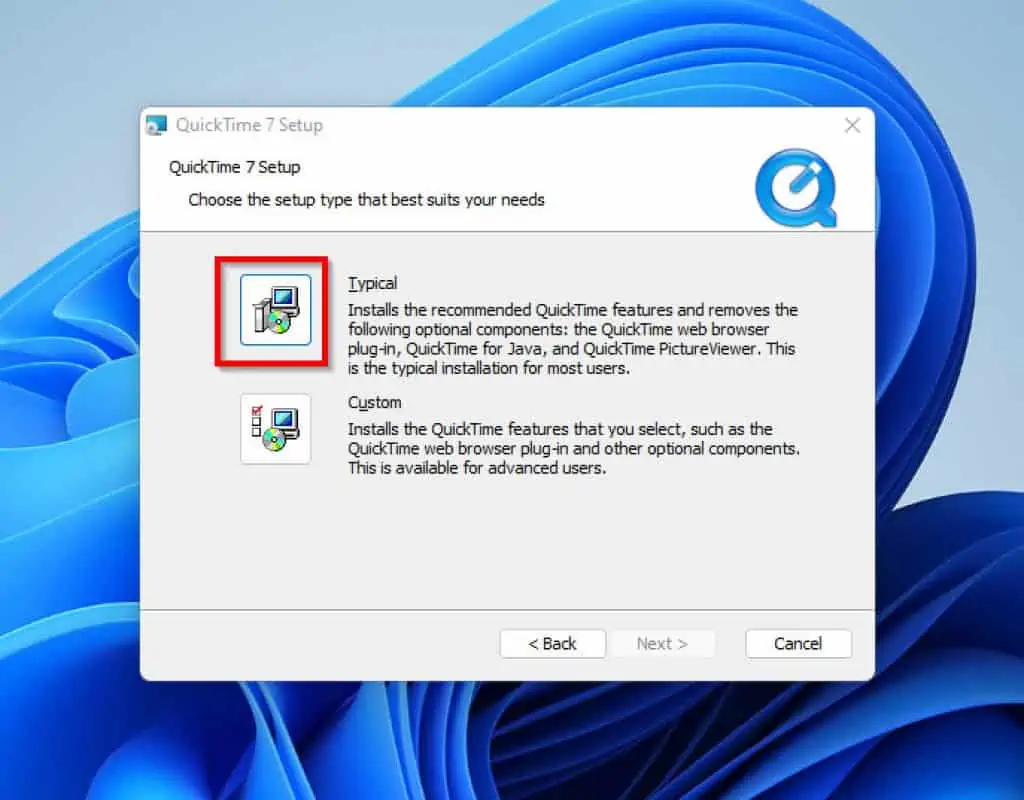 Finally, you will be directed to the Destination Folder screen. On this screen, click Install.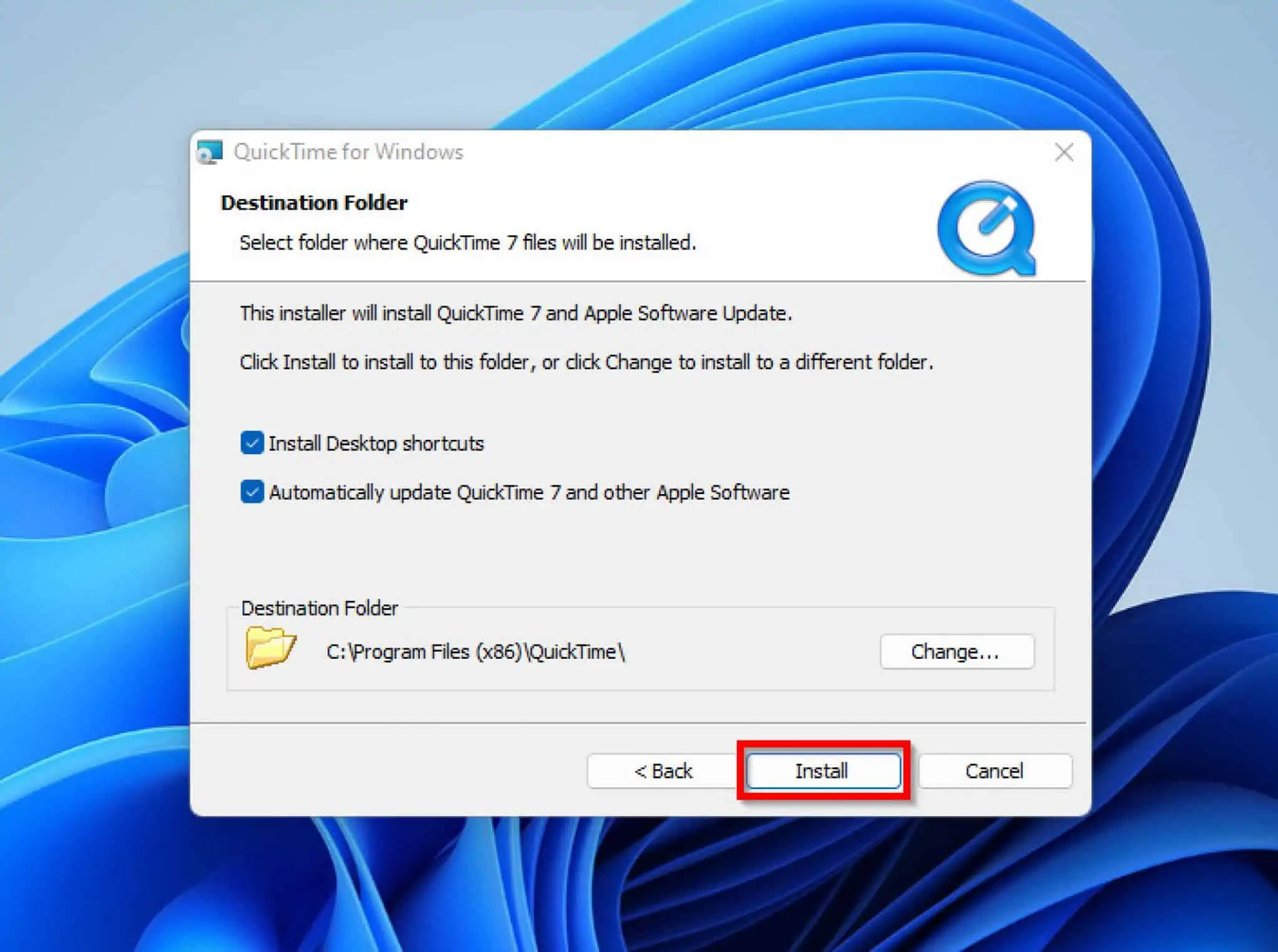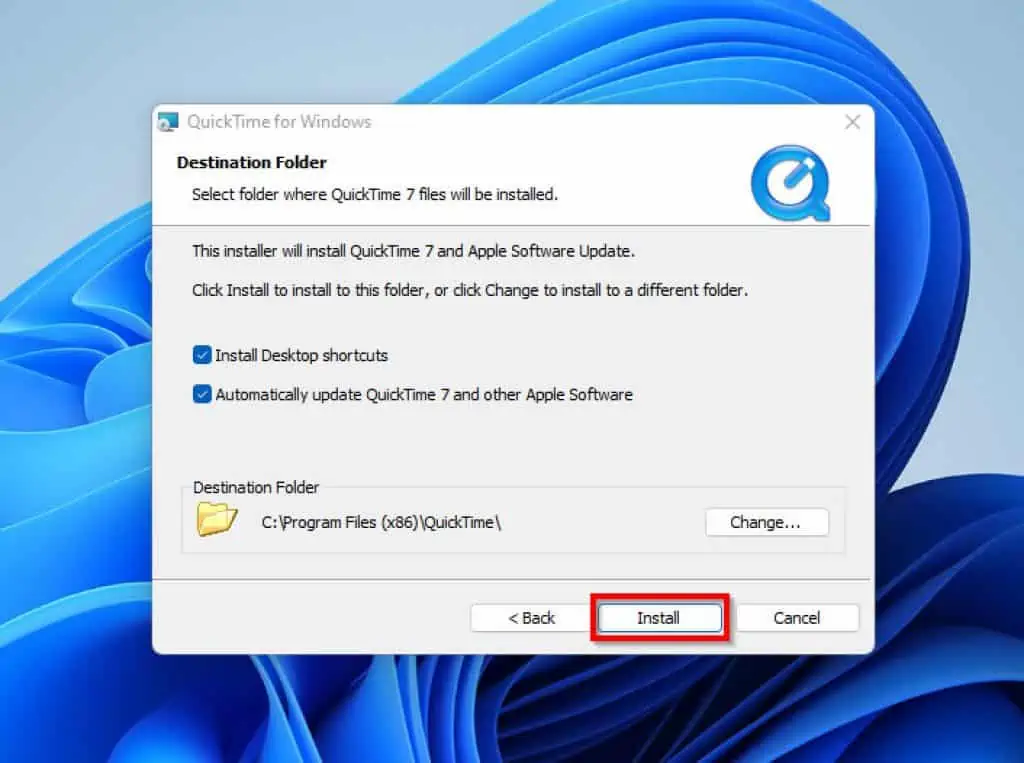 You will receive a User Account Control prompt requesting permission to allow QuickTime to make changes to your PC. Click Yes to proceed.
When you click Yes, the installation will start.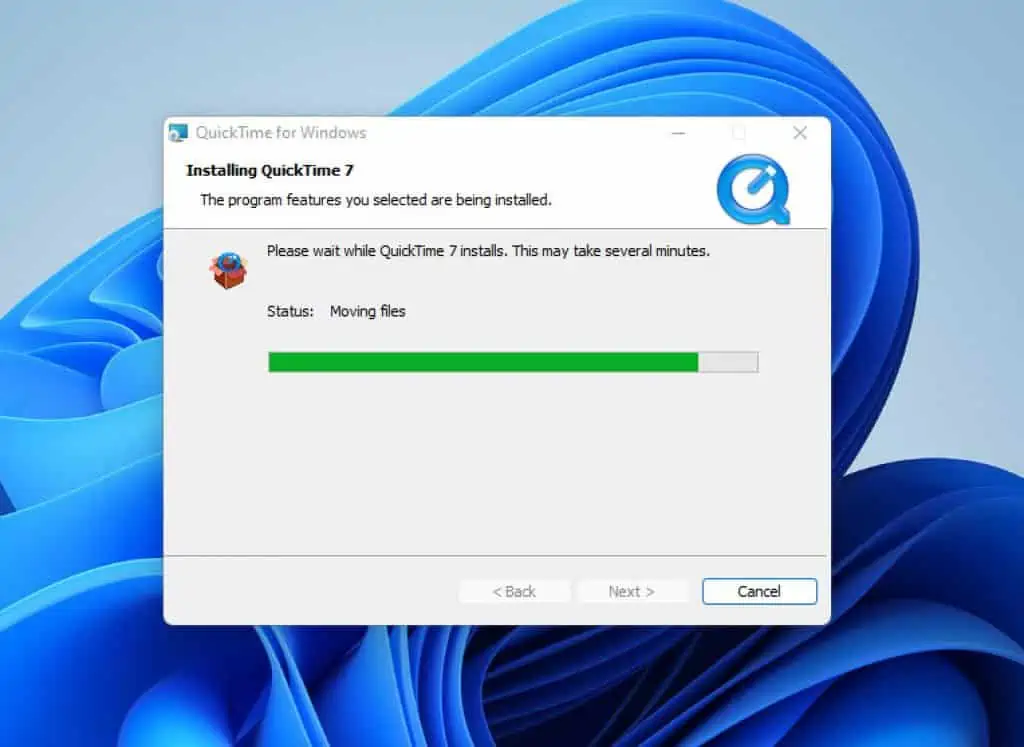 When the installation is completed, click Finish.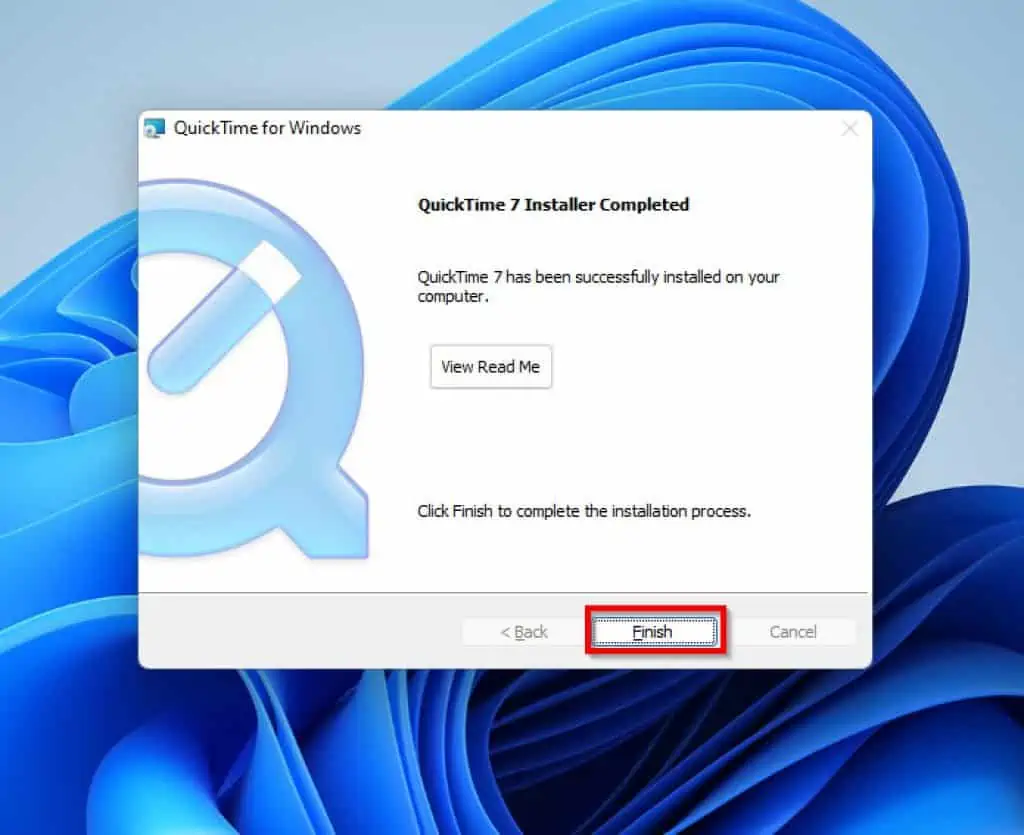 Finally, to launch the application, double-click the QuickTime Player shortcut on your desktop.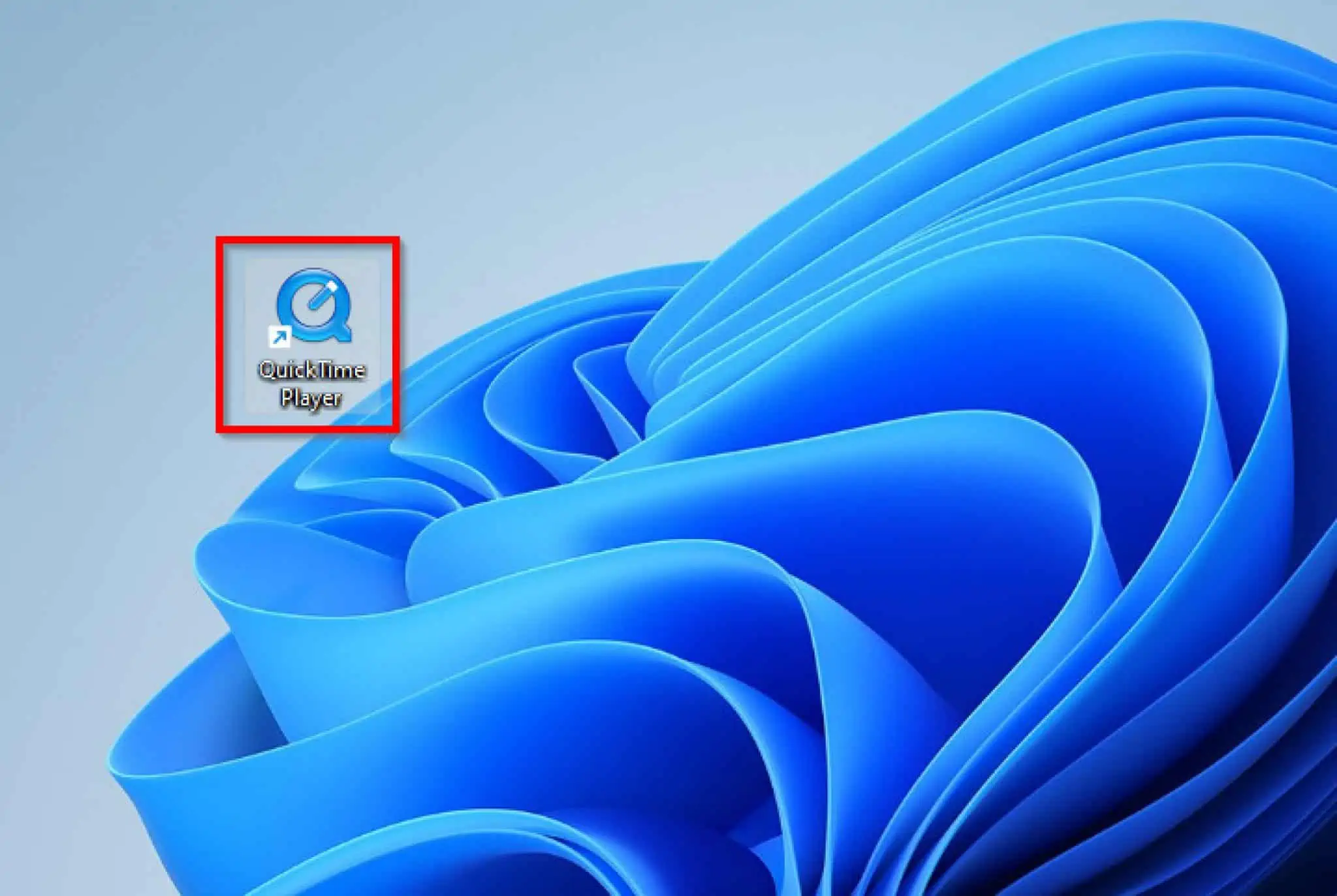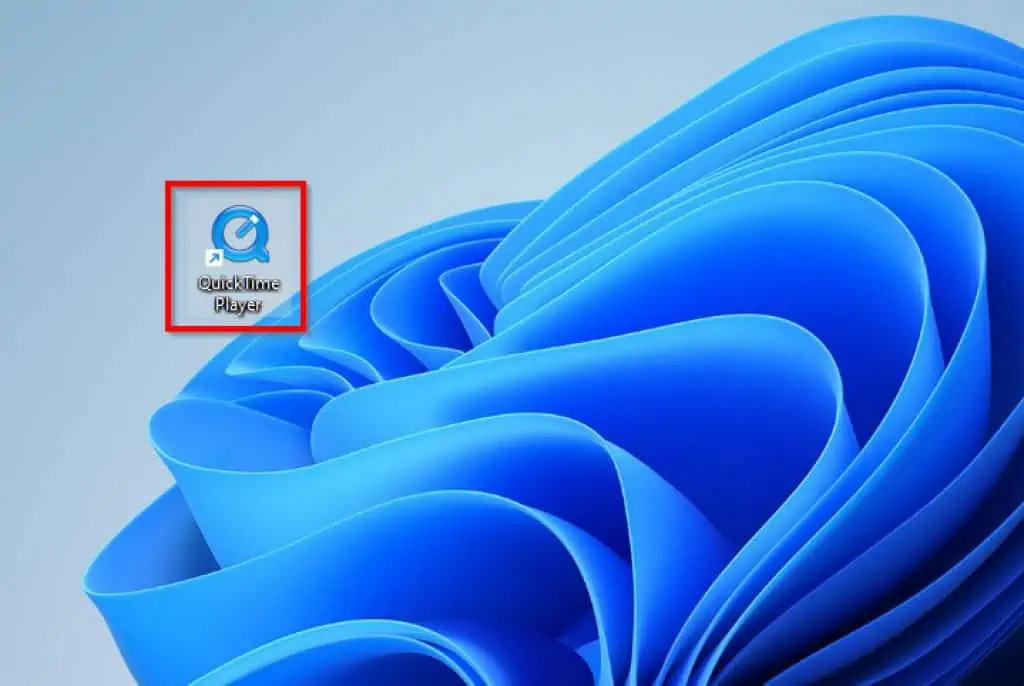 Alternatively, click on the search icon and type Quicktime on the search field. Then, from the result of your search double-click QuickTime Player.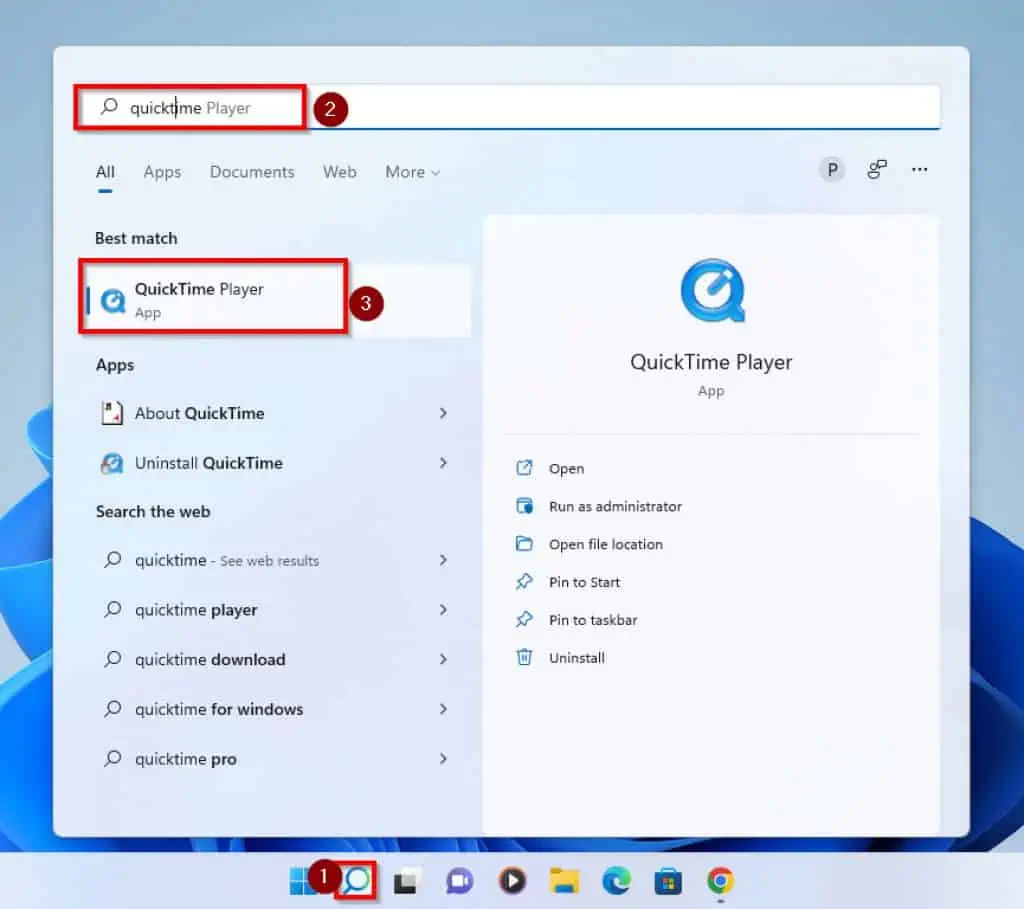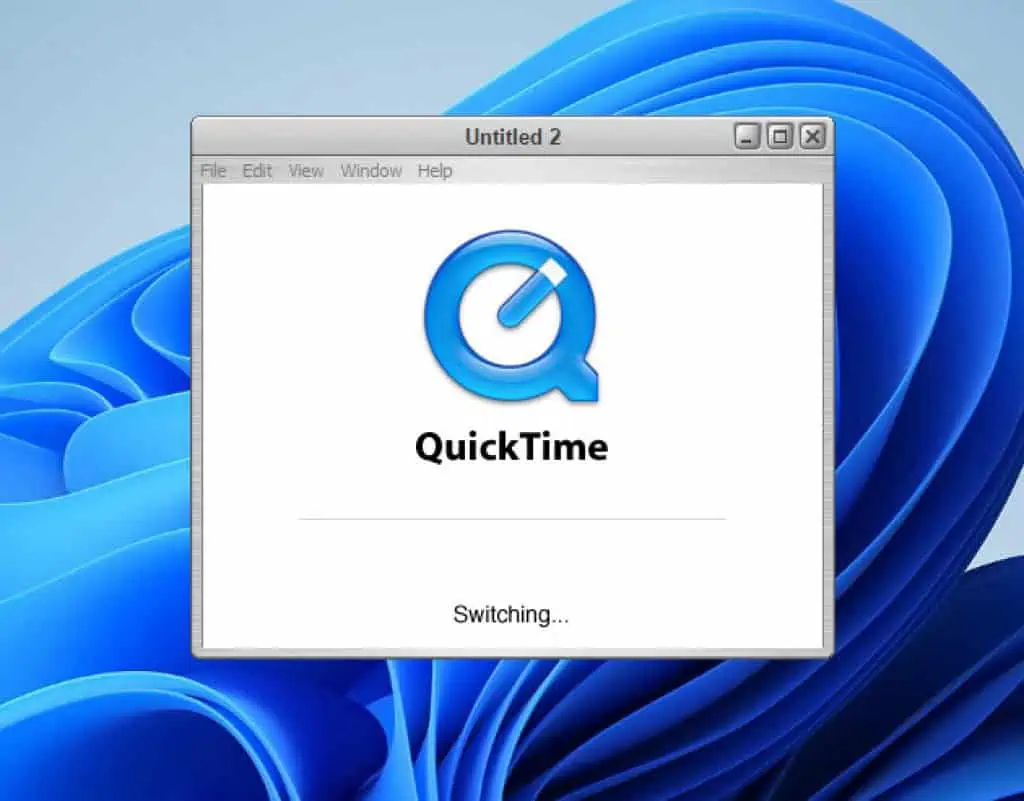 How To Download And Install QuickTime For Windows 11: Frequently Asked Questions
1. Is QuickTime Only For Mac Users?
No, it isn't. QuickTime can also be installed on the Windows operating system.
2. What Formats Can QuickTime Play?
QuickTime is capable of playing both audio and video formats. For audio, it can play AAC, PCM, AIFF, MP3, and Qualcomm.

On the other hand, it is capable of playing the following video formats: AVI, DV, FLAC, Pixlet, ProRes, H, 3GP as well as Cinepak.
3. What Are Alternatives For QuickTime in Windows 11?
There are several alternatives for QuickTime Player on different platforms. However, the best most popular alternative for QuickTime for Windows 11 is  VLC Media Player.
4. Is QuickTime Free For Windows?
Yes, it is. QuickTime can be installed on Windows operating systems for free.
5. Can You Edit Videos In QuickTime?
Yes, you can. You can Trim videos easily with QuickTime.
How To Download And Install QuickTime For Windows 11: My Final Thoughts
QuickTime is a multimedia player developed by Apple Incorporation. This multimedia player gives room for the development, storage, and playback of media files.
To give more details, these files include sound, text, animations, and video in one single player. As a result of its vast scope in the multimedia environment, this article showed you two steps to install it on your Windows 11 computer.
Specifically, this guide showed you steps to download and walked you through the installation process of QuickTime on your Windows 11 PC.
I hope you found this Itechguide helpful. If it was helpful, please spare a few minutes to share your thoughts with Itechguides Community Forum.
Similarly, if you have some questions, please reply to this article's topic at Itechguides Community Forum. Our team and other community members will surely get back to you with an answer or reply as soon as possible.
Finally, visit our Windows 11 How-To page for more Windows 11 guides.
References And Further Reading