Introduction
To configure Google Chrome settings via Group Policy you require Chrome ADMX. However, as you would expect by default Google Chrome ADMX is not available in Group Policy.
Steps to Download and add Chrome ADMX into Group Policy
This guide demos how to download and add Chrome ADMX (Administrative Template) into GPO Administrative Templates.
Advertisements
Download Chrome ADMX (Administrative Template) Files
Scroll down to Install and configure Chrome policy templates. Then click to expand Windows.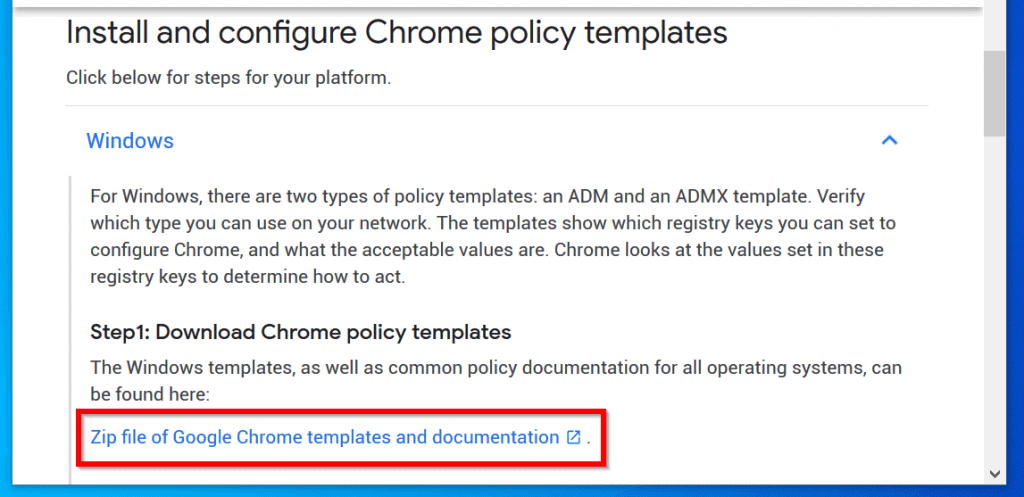 Next, click the Zip file link. Then save the template file to a location on your computer.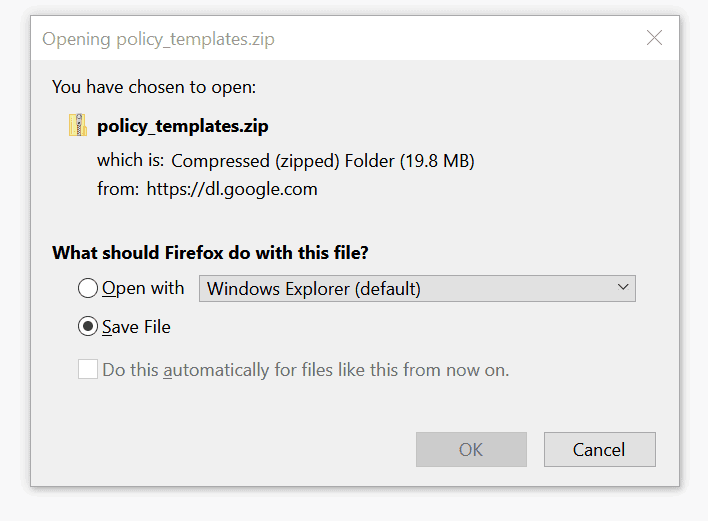 To unzip the file right-click the zipped file and select Extract All.
Select where you want to save the extracted Chrome ADMX files. Then click Extract.
A folder with the ADMX files will be created.
In the next step, you will add these templates files to Administrative Templates.
Add Google Chrome Administrative Templates to Group Policy
Login to Windows Sever 2016. Then open Server Manager.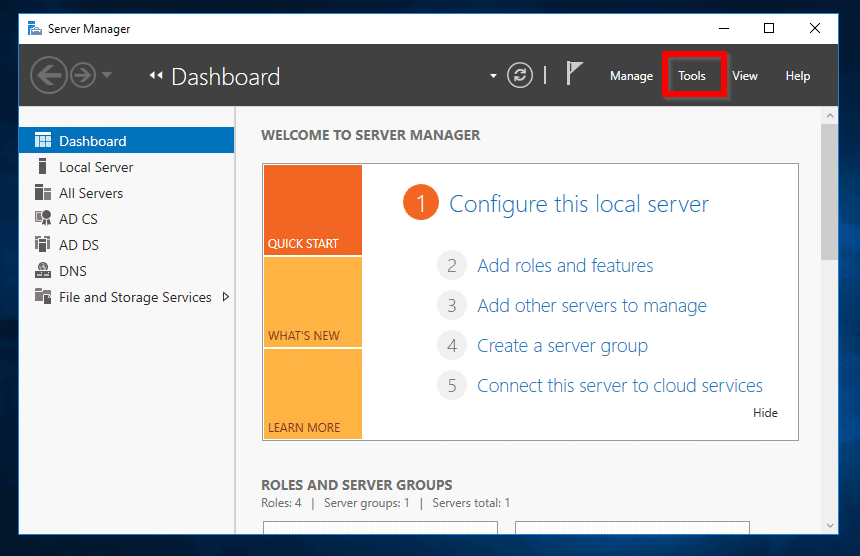 From Server Manager, click Tools. Then select Group Policy Management.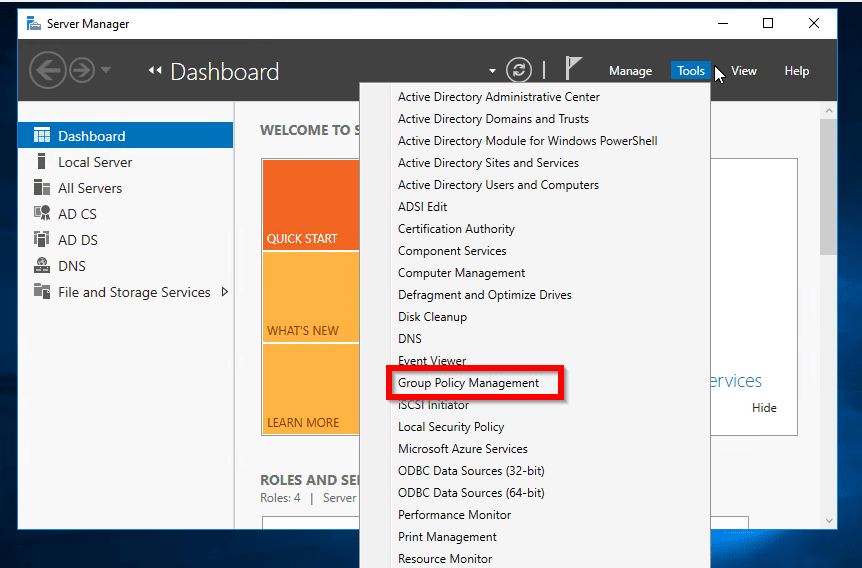 From Group Policy Management, expand Domains. Then expand your domain name.
Right-click Default Domain Policy. Then select Edit…
When the policy opens for editing, beneath Computer Configuration expand Policies.
Then right-click Administrative Templates and select Add/Remove Templates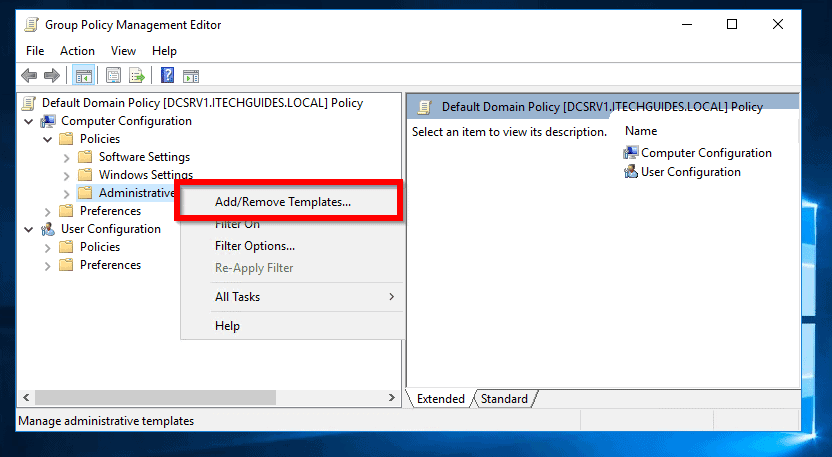 Then click Add and navigate to the location you extracted Chrome files
Open Windows folder. Then adm folder.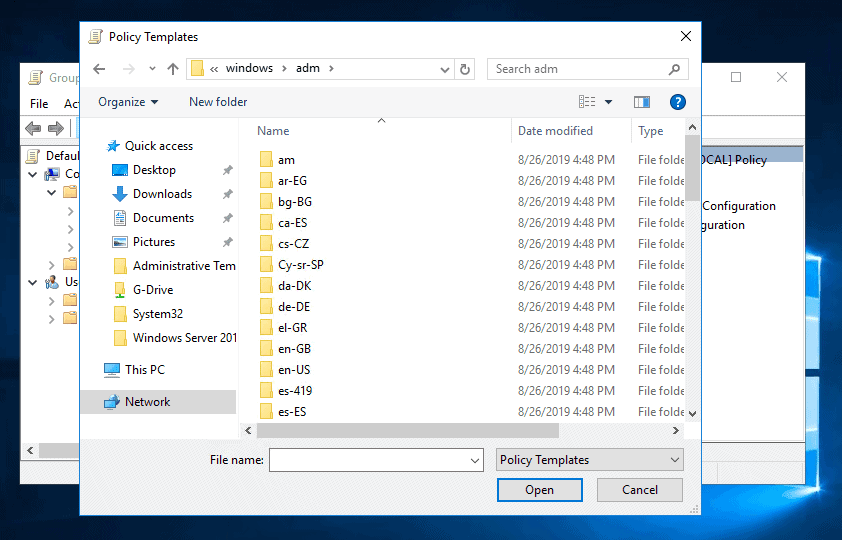 Within the adm folder, open your language (mine is en-GB).
Finally, click on Chrome.adm file and click Open.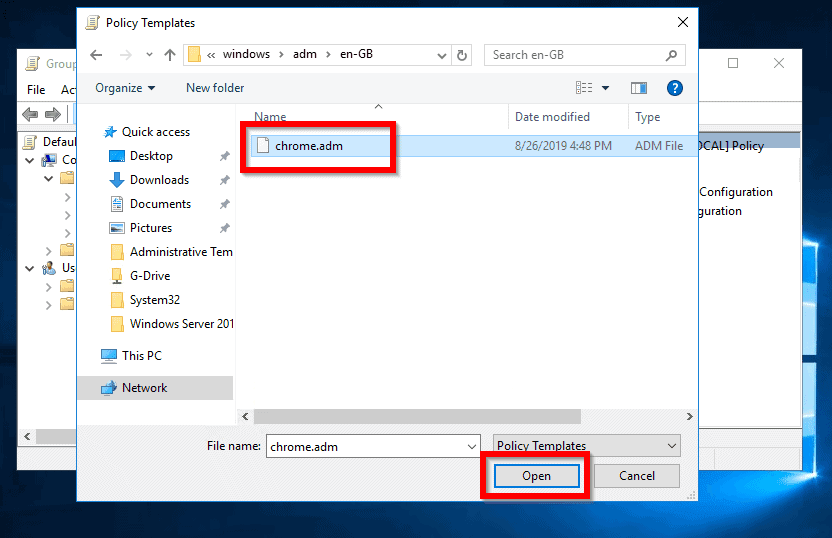 When the Add/Remove Templates window opens click Close.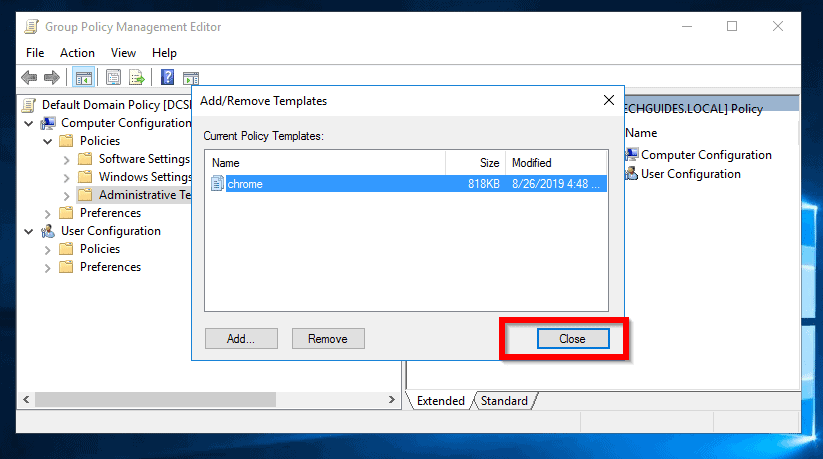 The last step is to confirm that Chrome ADMX Templates have been added successfully.
To do this expand Administrative Templates: Policy definitions (ADMX files). Then expand Classic Administrative Templates (ADM). A Google folder will be beneath ADM. When you expand it it will contain Chrome folders with the policies.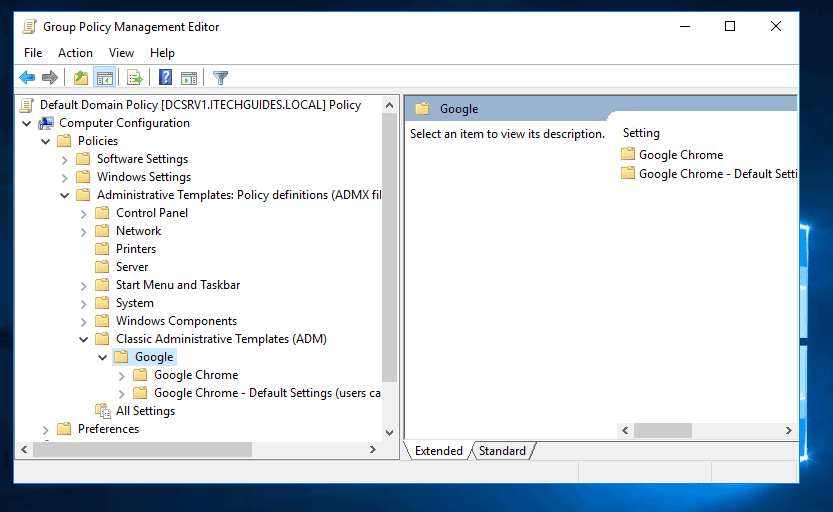 Conclusion
Now that you have Chrome in Policy Management, you can set Policies to control Google Chrome.
Have a question or comment? Use the "Leave a Reply" form found at the end of this page.
To get more Windows 10 guides, visit our Windows 10 Fix page.