This Itechguide explains .CO top-level Domain Name. The guide starts with a detailed explanation of .CO Domain Name. Then, it explains its features and benefits.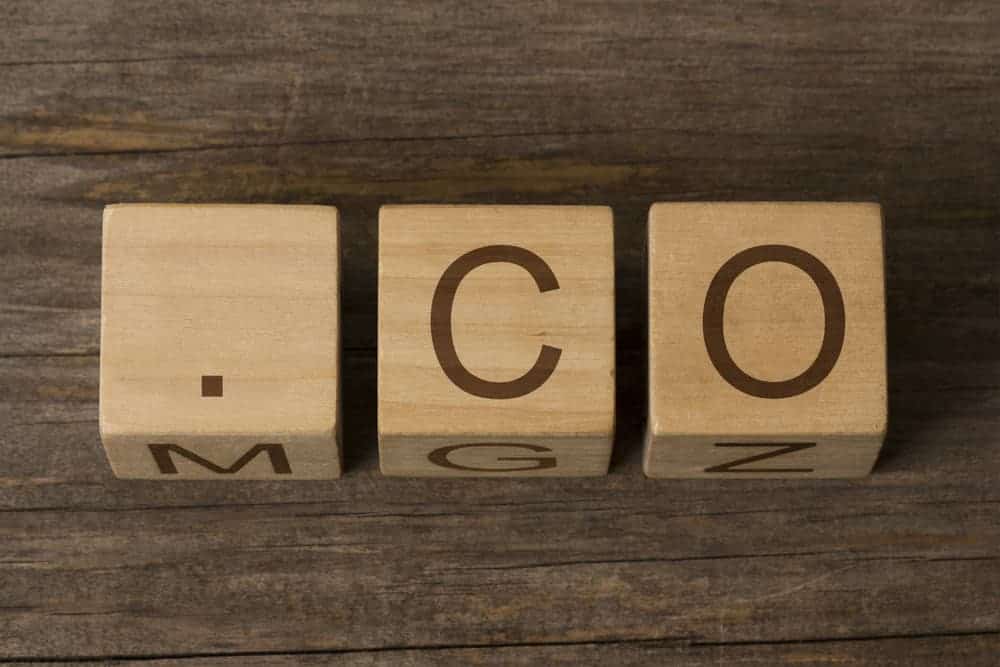 In the Itechguide, I will use top-level Domain and TLD exchangeable. They both mean the same.
What is .CO Top-Level Domain Name?
.co is the top-level domain extension for Colombia. Like a .com domain, a .co domain allows you to register a name for your website. However, instead of the website name ending with a .com, it will end with a .co.
This top-level domain name was launched in 2010. However, despite its relatively new entrant into the internet domain name space, it quickly became very popular due to the reasons I will share in the next section.
According to Go.CO, more than 2.2 million .co domains have been registered. Moreover, it is the 20th largest top-level domain with 8-fold growth since launch.
Features and Benefits of .CO Top-Level Domain Name
To further help you understand .CO, here are some of the features and benefits of this fast-growing and popular top-level domain extension:
Short, Memorable & Easy to Remember
One huge benefit of this top-level domain is that it is short. One target of website owners is for their domain name to be memorable and easy to remember. Co domains offer these benefits.
Less Competitive Compared to .Com TLD
If you have tried to register a .com domain recently, you suddenly start feeling that every single English word has been taken – literally! It is very frustrating and difficult to find a .com domain.
However, because the .co TLD is relatively new, it is easier to find short domain names. Moreover, if you combine the short .co TLD and short domain names, you have excellent domains that is easy to remember.
SEO Friendly
Following up from the first 2 features and benefits discussed above, short domain names offer great SEO benefits. Bearing in mind that Search Engine Optimization is beyond just domain names, it benefits to have short domain names.
Popular with Top Domain Registrars
One other benefit of .co TLD is that it is available to register with popular domain name registrars like GoDaddy.com, NameCheap.com, etc.
I hope this Itechgude successfully explained .CO Top-Level Domain? I also hope that you found it helpful.
If you did, you could share your thoughts with our community platform at Itechguides Community.
You may also ask questions or make comments regarding this article at Itechguides Community. Our team and other community members will respond to your questions or comments as soon as possible.
Finally, for more internet tech Itechguides, visit our Domains, Websites & Internet Explained page. You may also find our Work from Home page very helpful.