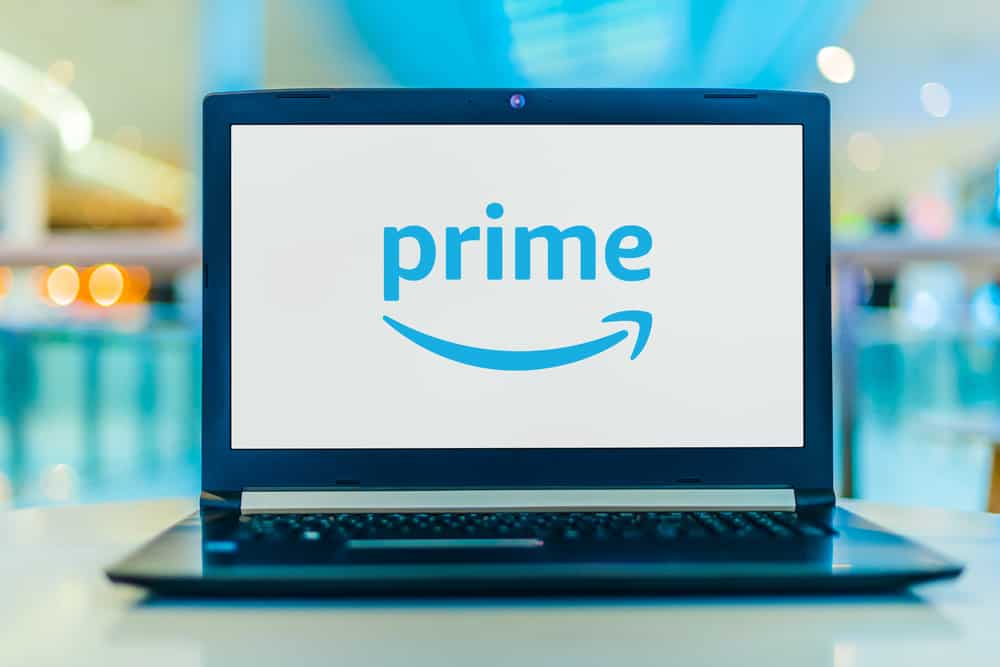 Have you heard of Amazon Prime and wondering what it is and whether it is worth it? Read on to find out all there is to know about Amazon Prime.
The article starts with a simple but detailed explanation of the program. Then, in the second section, I'll explain how the program works.
You'll also learn the key features of Amazon Prime and its Pros and Cons. Finally, if you want to sign up for the program, I have a step-by-step guide at the end of this article.
What Is Amazon Prime?
Amazon Prime is a subscription-based service that offers unique perks and benefits to its members for a fixed monthly or annual fee.
In the US, Prime members pay $119/year. However, if you're a student (referred to Prime Student members), you pay $59 per year.
There is also a monthly membership option. For US customers, standard monthly membership costs $12.99 while students pay $6.49 per month.
Clearly, if you can afford to pay annually, you save some money. Specifically, you save $36.88 for standard Amazon Prime Membership compared to the monthly membership.
Moreover, student members on an annual subscription, save $18.88 compared to the monthly payment option.
As expected, the program is also available in Canada the UK, the EU, and other countries.
If you shop from Amazon.ca (Amazon Canada), the annual standard subscription costs CDN$79.00. For the monthly subscription, your bank account will reduce by CDN$7.99 each month you're a member.
Like in the US, Canadian students can enjoy the program at discounted prices. For Amazon.ca Students, the annual subscription is CDN$39 per or CDN$3.99 a month for the monthly plan.
For UK customers, full monthly membership costs £7.99. On the contrary, if you signed up for the annual membership, you pay £79 per year – a saving of £16.88.
Still on Amazon Prime UK, for student members, the program costs £39 for the annual subscription. On the contrary, students that sign up for a monthly subscription pay £3.99 per month – £8.88 more compared to the annual cost.
If you shop from Amazon France (Amazon.fr), this Amazon program will cost you EUR 5.99 per month. On the other hand, Amazon France customers that opt for the annual membership pay EUR 49.00 per year.
Interestingly, for German customers, Amazon Prime covers Germany and Austria. The annual fee for Amazon.de customers is EUR 69.00 or EUR 7.99 per Month.
Amazon Prime Germany also has a separate subscription for Belgium residents (at EUR 5.99/Month, EUR 49.00/Year). Additionally, Amazon.de caters to Luxemburg customers for a monthly and annual fee of EUR 5.99 and EUR 49.00 respectively.
The table below summarises Prime membership prices for monthly and annual subscriptions in all the countries the program is available:
| Country | Amazon Prime Standard Membership | Amazon Prime Student Membership |
| --- | --- | --- |
| US (Amazon.com) | Monthly: $12.99; Annually: $119 | Monthly: $12.99; Annually: $59 |
| Canada (Amazon.ca) | Monthly: CDN$7.99; Annually: CDN$79 | Monthly: CDN$3.99; Annually: CDN$39 |
| UK (Amazon.co.uk) | Monthly: £7.99 ; Annually: £79 | Monthly: £3.99; Annually: £39 |
| Germany and Austria (Amazon.de) | Monthly: €7.99 ; Annually: €69.00 | Monthly: €3.99; Annually: €34 |
| Luxemburg (Amazon.de) | Monthly: €5.99 ; Annually: €49.00 | N/A |
| France (Amazon.fr) | Monthly: €5.99 ; Annually: €49.00 | Annually: €24 |
Amazon Prime offers a 30-days free trial. During the free trial period, you get to enjoy all the perks of being an Amazon Insider. Moreover, if you cancel your subscription during the trial period, you cannot be charged anything. However, after the trial period, you will be charged automatically but you can cancel the subscription at any time. Amazon Prime Students get a full 6-months trial!
How Does Amazon Prime Work?
To become an Amazon Prime Member, you subscribe for the 30-day free trial. As I mentioned earlier, once you sign up, you automatically start enjoying some member-only benefits (more on this later).
Within the 30 day trial period, you may cancel the subscription and you will not be charged anything. However, if you do not cancel the subscription, after the 30 days trial period you will be charged.
Subsequently, at the end of the subscription period (monthly or annually), you will be charged the subscription fee until you cancel.
However, if you have not used the service for the period you paid for when you cancel, you're "eligible for a full refund of the current membership period" (quote from Amazon).
There is also another important piece of information about how Amazon Prime works. Since the membership program grants you access to multiple benefits – more in the Pros and Cons section of the guide -, if you cancel your Prime subscription, you lose access to all the benefits.
In addition to that, if your Amazon Prime subscription is associated with benefits you receive from companies other than Amazon, you also lose those benefits.
Finally, as I hinted in the last section, the annual subscription is cheaper than the monthly subscription. Also, students get a discount while they are still eligible.
Talking about Amazon Prime Students, these are the genal requirement to qualify for a student discount, you must:
Have an Amazon account
Be aged 18 years or over
Attend a tetiary institution
Should be able to provide proof of enrolment upon request
Have a valid academic e-mail address that contains the domain suffix .edu (for student in the US and the Republic of Ireland) and .ac.uk (for UK students).
Canadian students must have a valid college, university or CEGEP email address.
Your Student membership automatically terminates 4 years from initial signup. If you are still eligible as a student, you need to "Verify Continuing Student Status".
One student email address can only beused to sign up for one Prime Student membership
Amazon may refuse your student membership application at their description. Moreover, Amazon may also terminate your Prime membership at any time without notice.
Features Of Amazon Prime Membership
Amazon Prime membership entitles members to some "free" perks that Amazon offers directly. Moreover, Amazon also offers additional access to Amazon Channels via "Prime Supplemental Membership".
For an additional cost ranging from $4.99 to $14.99 per month, Prime members can watch unlimited shows and movies on HBO, SHOWTIME, and STARZ channels.
In addition to that, Amazon Prime has a feature called "Membership Sharing". This feature allows two adults in the same household to share certain Prime benefits by creating an "Amazon Household".
When the Prime Member creates a Household account, the member then adds the "household" member to her or his Prime account. When this happens, the added "household" member automatically enjoys some benefits of Amazon Prime.
Moreover, Prime Members can also add a teen to their account by adding the teen to their "Household" account. Just like an adult added to Prime Membership, the teen will be eligible for some Prime benefits.
In addition to adding a teen, Prime Members can also add a child to their account via Amazon household.
Amazon defines an adult as a person over 18 years, a teen as aged between 13 through 17 years. Prime Members can add up to 4 children to their account via Amazon Household.
Another important feature of Amazon Prime is access to some non-shopping perks. Most people falsely assume that Prime offers just shopping or shipping benefits.
On the contrary, the single subscription grants you access to a host of non-shopping benefits like Prime Video, Amazon Music, Twitch Prime. Not only that, but you also get access to share eligible eBooks, apps, and games.
For a full list of Prime benefits, you can share, visit the Amazon Household website.
Pros And Cons Of Amazon Prime Membership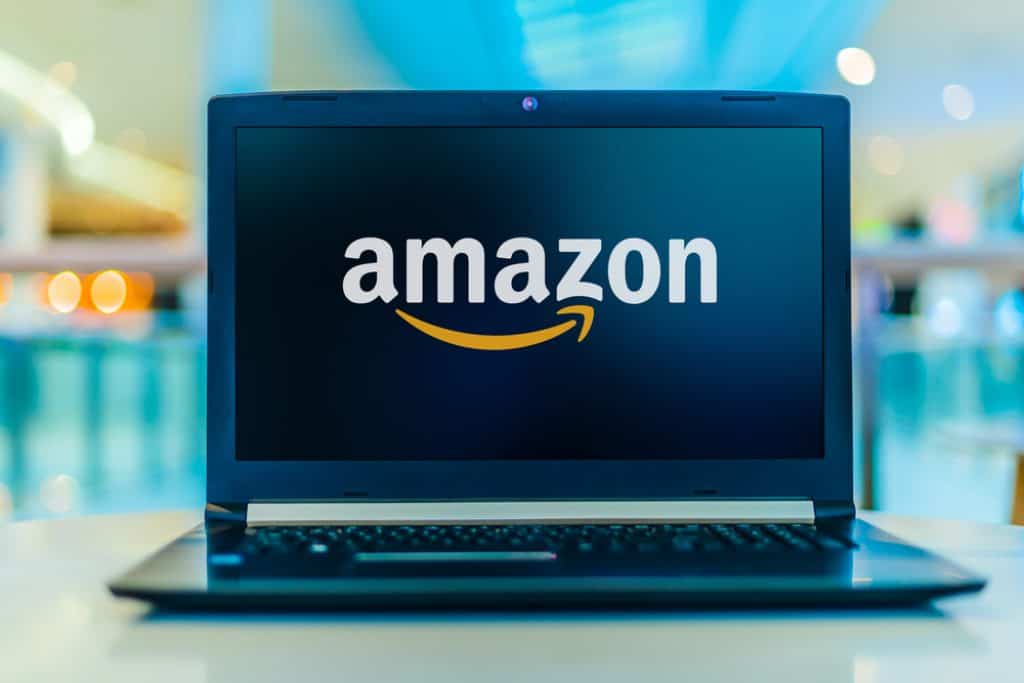 As much as Amazon Prime is great and has some benefits, there are also some disadvantages as well. In the next few subsections of this section, I'll highlight the pros and cons of Amazon Prime.
Pros Or Benefits Of Amazon Prime Membership
Prime membership benefits vary. To make it easy to understand, I have divided the befits into different sections:
Shopping Benfits
Amazon Prime members get some exciting Shopping benefits. Here are some of the major shopping perks you get as a Prime member:
Amazon.com Prime members get up to 20% off diapers, baby food, and more via Amazon Subscribe & Save. Additionally, as a Prime member, you also get 15% off eligible products from Amazon Baby Registry.
Secondly, members get what is called "Prime Early Access". This benefit entitles members to 30-minute early access to Lightning Deals on Amazon.com and Amazon.co.uk.
In addition to that, your Prime membership also entitles you to "Prime Wardrobe". This entitles you to "try before you buy" on eligible items. Eligible items include watches and accessories, clothing and shoes in kids' women's, men's, and baby categories.
Another shopping benefit of Prime is daily 5% discount on eligible purchases. Additionally, members can access exclusive financing offers with an Amazon Prime Store Card.
What's more, Amazon Prime members also pay "Amazon.com prices" for Amazon 4-star or Amazon Books in-store purchases.
Have you considered grocery shopping on Amazon? Well, if you're are a Prime member, you should because you get some amazing benefits. If you live in certain regions of the US, you get free grocery delivery on meat, seafood, produce, snacks, and some other household essentials. To learn more, visit the Amazon Fresh website. Amazon Fresh is also available in the UK.
Shipping And Delivery Benefits
If you sign up for Prime, you also get the following shipping and delivery benefits:
In the US, you get FREE 2-day Shipping on eligible items. However, Amazon UK offers unlimited 1-day Delivery on Millions of eligible items.
You also get FREE same-day delivery in eligible zip codes in the US and unlimited Same-Day Delivery in eligible UK postcodes.
FREE Release-Date Delivery on eligible preorder items delivered on the day the item is releases. This benfit is only available to ZIP codes within the continental United States. When I published this article, this offer was not available in the UK
Amazon Day offering members the option to choose a delivery day that works best for them.
Digital And Streaming Benefits
Most people that hear about Amazon Prime associate the program mainly with shopping and delivery. However, the benefits of this program go beyond shopping. You also get access to most of Amazon's Digital services.
Below are some of the Amazon Digital access you enjoy as part of your Prime membership:
Access to Prime Video: Prime Video is Amazon's version of Netflix. With Prime Video, you get unlimited streaming of movies and TV episodes.
In addition to Prime Video, you also get Prime Music. With Prime Music Prime Members get unlimited add-free access to loads of of Prime Playlists. That is not all – you also get access to more than two million songs.
In the UK, Prime Music is NOT available to customers who with access to Prime via Amazon Household.
Discounted access to Amazon Music Unlimited monthly plans. Also, Prime Members get exclusive Prime members anual plan on Amazon Music Unlimited. Amazon Music Unlimited is different from Prime Music. To learn more, visit Amazon Music Unlimited website.
Exclusive access to Prime Gaming: Prime Gaming gives you access to in-game content, free games and monthly a free channel subscription on Twitch.tv. To use this service, you must link your Amazon Prime account to Twitch.
Access to Prime Reading and Amazon First Reads. With Prime Reading, you can borrow book and magazones from the Prime Reading catalog. In addition to that, you also get access to Amazon First Reads. This service allows you to download 1 new book for free every month. I have personally benefitted from Amazon First Reads.
Acess to Amazon Photos: Most people may know about Google Photos but Amazon Photos? Not well known! With Prime Photos, you get unlimited acces to store your photos securely on Amazon Cloud Drive.
customers granted access as guests by a Primary Prime member are not eligible for Amazon Photos.
Amazon Family And Amazon Household Benefits
In the "Features Of Amazon Prime Membership" section of this guide, I mentioned that Amazon Prime members can grant access to adults, teens, and children in the same household.
In the first instance, the fact that you can share your Prime access is a huge benefit. This means that with a single subscription, your spouse and kids can benefit as well.
I enjoy Prime as a Household Member. My wife has a Prime account which I have access to – this means that I get most of the benefits as well.
Disadvantages, Cons And Limitations Of Amazon Prime Bembership
Although Prime offers a lot of exciting benefits to its members, there are some downsides.
If your main reason for wanting to subscribe to Prime is the 2-day delivery, you may need to access your Amazon shopping habits. In the first instance, if you're not a heavy Amazon shopper, you may not benefit from paying a fixed fee.
However, if you intend to access most of the services I outlined in the previous section, paying the monthly subscription may still be worth it.
Secondly, when you become a Prime member and pay a monthly or an annual fee, you are forced to shop mainly from Amazon. Granted, Amazon has a huge catalog but they may not always offer the best price.
So, before you subscribe to Prime, you have to consider this – subscribe only if you're happy to buy only from Amazon.
Additionally, some third-party sellers on Amazon may not be eligible for Prime Shipping. So, you may be limited to buying from Amazon directly and some third-party sellers that Amazon ships for.
Having said that, the number of third-party sellers that Amazon ships for a huge. In addition to that, Amazon also allows some third-party sellers that ship themselves to join the Prime program.
Apart from the disadvantages I already mentioned above, there are also some limitations. Here are some of them:
You cannot use Prime for the purposes of buying to resale.
Some items may not be available for the 2-day shipping (US) or 1-day shipping (UK)
You may be charged sales tax in some states in the US.
Unless you gain acces to some services via Amazon Household, you do not get a direct acces if you are a Prime member's guest. Specifically, if you're a Prime member's guest, you do not get access to Prime Music, Prime Video, and Amazon Family discounts.
If you receive discounted monthly Prime offers, you may not be able to share your Prime benefits
Frequently Asked Questions About Amazon Prime
If after reading through this guide, you still have some questions, here are some frequently asked questions:
1. What Is Amazon Prime And How Much Does It Cost?
It is a subscription-based service that gives members access to certain exclusive benefits. In the US, the service costs $12.99/month. Alternatively, if you decide to pay annually it costs $119/year. For Canadian customers, Prime costs CDN$7.99 and CDN$79.00 for monthly and yearly subscriptions respectively. UK customers pay £7.99 monthly or  £79 per year.
2. Is Netflix Free With Amazon Prime?
No. Netflix is a different service. So, you do not get Netflix as part of your Amazon Prime subscription.
3. Why Am I Being Charged For Prime Video If I Have Amazon Prime?
The reason you may be paying for Prime Video is that you may have subscribed for the service separately. To stop paying for both services, cancel your Prime Video subscription.
4. Do I Need Amazon Prime To Use Alexa?
No, you do not need Prime to use Alexa. However, to use Alexa, you need an Amazon account.
5. Is HBO free With Amazon Prime?
No, you're still required to pay for HBO. However, with your Prime account, you get HBO at a discounted price.
I hope you found this guide useful and easy to understand! If you found it helpful, kindly vote Yes to "Was this post helpful?" below.
However, if you want to share your experience with the guide in detail, use the "LEAVE A REPLY" form at the end of this page.
Finally, to read more Amazon guides, visit our Amazon Explained page.