Affiliate Disclosure
If you buy a product via some of the links in this post, as an Amazon Associate Itechguides.com earn from qualifying purchases.
Nokia 6 Review Summary
Nokia 6 comes with a 3,000 mAh non-removable. However, compared to other phone batteries of the same size, it is able to deliver up to 18 hours. It also comes with fingerprint unlock and excellent cameras. On the downside, the phone can do more with its internal storage offering.
PROS
1. Great battery performance
2. Fingerprint unlock
3. Excellent cameras
4. FHD display resolution
CONS
2. Limited internal storage options
Add your review
This is our expert Nokia 6 review. The phone is rated in the following categories – Display, Camera, Battery, Security features & sensors, and Storage options.
In the second section, you can get the full specs of the phone and latest available deals.
Finally, you have the option to rate the phone.
Nokia 6 Review of Display Features
Starting off my Nokia 6 review is a detailed evaluation of the phone's display features. The quality of a phone's display determines how great the videos you play on the phone. This is one reason a lot of users carefully consider a phone's display before buying it.
To help you decide how good Nokia 6 display is, I will review the technology behind the display and the display resolution.
Nokia 6 is designed with an IPS LCD display. IPS LCD display is the common display found in most phones. One known benefit of IPS LCD, compare to AMOLEDs is its higher resolutions. IPS LCD also displays very rich colors. What this means is that Nokia 6 will deliver excellent output. However, to form a complete opinion about the display quality of this phone we need to evaluate its resolution.
Unfortunately, the highest resolution Nokia 6 can boast of is Full-HD (FHD). As far as display resolution goes, Full-HD is below average. To give you perspective, the highest display resolution available today is 4K. After FHD, there is FHD+, then 2k before you get to 4K.
Considering the display technology and resolution, this phone achieves a rating of 8 out of 10. Its display rating is below average.
Nokia 6 Review of Camera Features
Coming 2nd in my Nokia 6 review is a look at its camera features. It is common knowledge that most of us now use our phone as our primary camera. We want to capture our great holiday experience and share them with our friends on social media. However, to take great photos on your phone, you need great cameras.
To help you evaluate the quality of the cameras in Nokia 6, I will review the camera's Megapixel (resolution), ƒ.stop number (determines the camera's aperture), and its pixel size.
Nokia 6 comes with a main (rear) camera rated 16 MP, with an aperture of ƒ/2.0. Its selfie (front) camera is rated 8 MP with a ƒ/2.0 aperture. From my experience reviewing camera phones, this is the range for most camera phones in the Nokia 6 range.
After carefully evaluating the camera features on this phone, I rate the camera 9.5 out of 10. This is an excellent rating. The camera on this phone is recommended.
Nokia 6 Review of Battery Performance
Next in my Nokia 6 review is a detailed evaluation of its battery performance. As we install more apps on our phones, stream online moves, use our phone to track our health, our need for strong batteries is increasing. It has, therefore, become very important to review the battery performance of a phone before you buy it.
To help you make an informed decision about the quality of the battery in Nokia 6, I will break down the battery's mAh, talk time, and whether it supports fast and/or wireless charging. I will also consider whether the phone ships with a **removable battery or not.
In the battery department, Nokia 6 is not top-notch. However, it is far better than most phones in its class. To begin with, the phone has a 3000 mAh non-removable battery. This is about the range that most phones in its class boast of. To break down the benefit to you – the phone delivers an average talk time of 18 hours.
For its battery performance, Nokia 6 scores 8 out of 10. However, this rating should not put you off. The battery scored low because it is non-removable. Overall, its battery performance is great.
**The battery in Nokia 6 is non-removable. We consider this a disadvantage because if the battery stops working, you will not be able to replace it yourself. You may need to take the phone to the manufacturer to be able to replace the battery.
Nokia 6 Review of Storage Options
Coming 4th in my Nokia 6 review is an evaluation of the phone's storage options. We review a phone's storage options for 2 reasons: 1, the internal memory in a smartphone determines the performance (speed) of the phone. 2, it also determines how many files – music, video, photos – you can store on your phone.
To help you decide how great the storage options on Nokia 6 are, I will evaluate the maximum size of the phone's internal memory and internal storage. I will also consider whether the phone offers the option to expand the storage with a microSD card and the maximum expandable size offered by the microSD card.
Nokia 6 supports a maximum internal memory of 4 GB (you can get one with 3 GB). The phone also has an internal storage of 32 GB or 64 GB. Most importantly, the phone supports a microSD card that can take up to 128 GB.
Considering the storage options offered by other phones in the same class as Nokia 6, the phone falls a bit short. With a maximum total internal storage of 192 GB (64 GB + 128 GB), it is relatively easy to run out of space to store your next photo or video! However, if you are not so storage-hungry like most of us, you should be okay.
Based on the storage limitations offered by this phone, it scores 7.8 out of 10 in our rating system.
Nokia 6 Review of Security Features & Sensors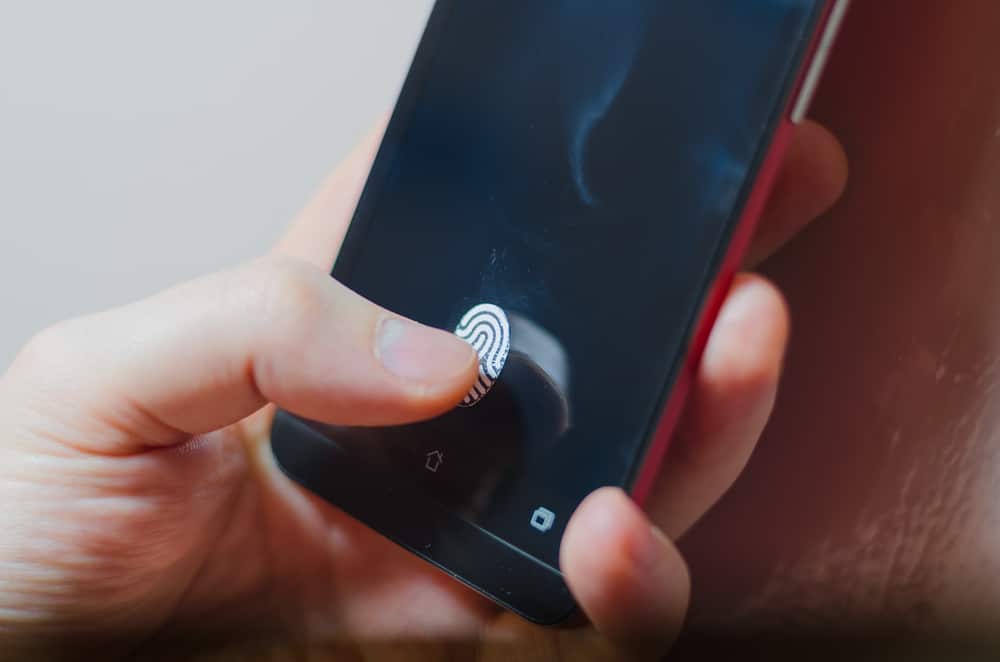 Finally, in my Nokia 6 review is a look at its security features and sensors. Nokia 6 is loaded with all the essential sensors you would want in a smartphone.
To start with, it comes with one of the most important sensors – fingerprint sensor. It means that you will be able to unlock your phone with your fingerprint. For obvious reasons, fingerprint security is more secure than a conventional PIN.
The phone also has the following essential sensors – Accelerometer (G-sensor), Ambient light sensor, Gyroscope, and proximity sensor. The Accelerometer and Gyro or Gyroscope sensors track a phone's orientation and automatically rotates the phone.
On the other hand, the proximity sensor detects when you are holding the phone near your face during a call and turns the display off. This is very important as it reduces the battery consumption of the phone. The Ambient light sensor determines the degree of light around the phone and automatically dims the phone's display. Automatically dimming a phone's display reduces the phone's battery consumption. It also benefits your eyes.
Based on the security features and sensors available in Nokia 6, I rate it 4.6 out of 5.
Nokia 6 Specifications & Deals
This section offers the full product specification for Nokia 6 and latest available deals.
[woo_offer_product]
I hope you found this Nokia 6 review helpful? If you found the review helpful, click Yes to "Was this post Helpful?" below.
You could also review this product with the "Leave a Reply" form found at the end of this page.
For more Smartphone reviews, visit our Smartphone Reviews page. You may also find our Smartphone Specs page very helpful.