Affiliate Disclosure
If you buy a product via some of the links in this post, as an Amazon Associate Itechguides.com earn from qualifying purchases.
Moto E4 Plus Review Summary
Moto E4 Plus offers some exciting features - it compensates for its limited internal storage with a MicroSD card that supports up to 128 GB. It also offers a 13 MP rear camera - delivers excellent photos even in limited light. On the downside, the phone offers just HD display resolution. It also lacks fingerprint support
PROS
1. Moderate MicroSD card expansion
2. Excellent Cameras
CONS
1. Not so great display (HD)
2. No fingerprint support
Add your review
This is our expert Moto E4 Plus review. The phone is rated in the following categories – Display, Camera, Battery, and Storage options.
In the second section, you can get the full specs of the phone and latest available deals.
Finally, you have the option to rate the phone.
Moto E4 Plus Review of Display Features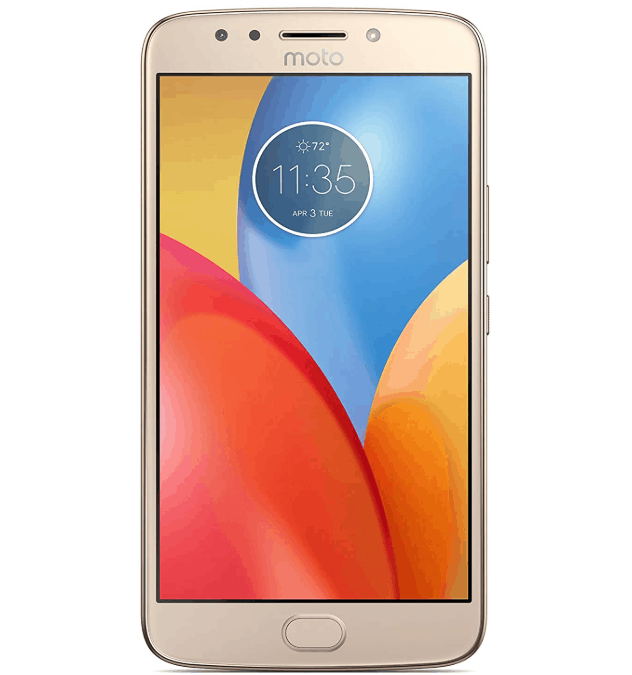 Coming first in my Moto E4 Plus review is a detailed evaluation of the phone's display features. A phone's display plays a major part in the quality of the video. It is therefore important to carefully review a phone's display before deciding to buy it or not.
To determine how good the display in Moto E4 Plus is, I will review the display's technology. I will also review the display's resolution. These 2 factors determine the overall quality of a phone's display.
Moto E4 Plus comes with a display designed with IPS LCD. This technology is common in most phones including Samsung and iPhones. One known benefit of IPS LCD is its rich colors. This means that Moto E4 Plus promises rich display output. However, compared to AMOLEDs, IPS LCD displays are not very battery friendly.
As I mentioned earlier, another important display feature is its resolution. Unfortunately, Moto E4 Plus's display resolution is at the basic level – its resolution is HD. Having said that, for a budget phone, HD display is not bad.
Moto E4 Plus Review of Camera Features
Next in my Moto E4 Plus review is a look at its camera features. A phone's camera has become one of the top features users consider before deciding to buy the phone or not. This is because most of us now use our phones as cameras.
To determine the quality of the cameras in Moto E4 Plus, I will review the camera's Megapixel (resolution), ƒ.stop number (determines the camera's aperture), and its pixel size.
Moto E4 Plus a main (rear) camera is rated 13 MP, with an aperture of ƒ/2.0. The phone also has a selfie (front) camera rated 5 MP, with ƒ/2.2 aperture. Comparing these features to most camera phones I have reviewed, Moto E4 Plus is in the same range of cameras offered by most phones. It offers an excellent camera.
Moto E4 Plus Review of Battery Performance
Coming 3rd in this review is a detailed evaluation of the phone's battery performance. One can argue that since the launch of smartphones, their batteries have improved considerably. However, as we demand more from our phones, our need for stronger batteries increases. It has, therefore, become critical to determine how good a phone's battery is before you decide to buy the phone.
To give you enough information about how good the Moto E4 Plus's battery is, I will review the battery's mAh, talk time, and whether it supports fast and/or wireless charging. I will also consider whether the phone ships with a **removable battery or not.
The battery in Moto E4 Plus is extremely good. With a 5,000 mAh battery, the phone is able to deliver an average talk time of up to 13 hours 20 minutes. This is a top-notch battery performance for a smartphone.
Unfortunately, the battery does not support fast charging. A battery test carried out by PhoneArena.com confirms that it took about 3 hours to charge the phone from 0 to 100%!
**Moto E4 Plus has a non-removable battery. We consider this a disadvantage because if the battery stops working, you will not be able to replace it yourself. You may need to take the phone to the manufacturer to be able to replace the battery.
Moto E4 Plus Review of Storage Options
Finally, I will evaluate the storage options offered by this phone. A phone's storage is important as it determines the speed of the phone. The storage also determines how many files – photos, videos – you can store on the phone.
To evaluate the storage offered by Moto E4 Plus, I will review the maximum size of the phone's internal memory and internal storage. I will also consider whether the phone offers the option to expand the storage with a microSD card and the maximum expandable size offered by the microSD card.
Moto E4 Plus supports a maximum internal memory of 3 GB. The phone also has an internal storage of 16 GB. Most importantly, the phone supports a microSD card that can take up to 128 GB.
These storage offerings are not exactly top-notch but considering that this is a low-end phone, it is just okay.
Moto E4 Plus Specifications & Deals
This section offers the full product specification for Moto E4 Plus and latest available deals.
[woo_offer_product]
I hope you found this review helpful? If you found the review helpful, click Yes to "Was this post Helpful?" below.
You could also review this product with the "Leave a Reply" form found at the end of this page.
For more Smartphone reviews, visit our Smartphone Reviews page. You may also find our Smartphone Specs page very helpful.