Are you looking for a convertible laptop with durable battery life? If yes, then reading this Lenovo Yoga C640 review will help you discover one.
Itechguides' Take on Lenovo Yoga C640
Summary
The Lenovo Yoga C640 is a modified version of the C630. Aside from a powerful processor, its battery life is also mind-blowing. Hence, the Lenovo Yoga C640 can be your all-day companion. Unfortunately, it does not come with an active stylus pen.
Pros
Superb battery life
Core i7 processor
Webcam privacy cover
Sturdy aluminum build
Touch-enabled screen
Cons
Small-sized touchpad
Few ports
No Stylus pen
In this review, I will analyze the design and specs of the Lenovo Yoga C640. Specifically, I will examine its processor, memory, graphics, storage, and battery performances.
Additionally, I will include the laptop's benchmark results in the aspects mentioned above. Finally, I will share how this laptop competes with other laptops in the same category.
In the end, you will have valid information to determine if the Lenovo Yoga C640 is your desired laptop.
My Initial Thought
Lenovo's Yoga C630 (predecessor to Yoga C640), which was released in 2017, gained acceptance as an ARM-based device that packs many exciting features. These features include but are not limited to its convertible design, LTE connectivity, and excellent battery life.
At the time of its release, it was a rather powerful laptop in its category. Impressively, it was a cheaper alternative to the Samsung Galaxy Book 2, which is also an ARM-based device.
However, in 2019, Lenovo refreshed the Yoga C630 with the Yoga C640 which comes with an Intel procesor. Moreover, Lenovo made a few tweaks with the C640 and put it out for a starting price of $490.00.
What changes did Lenovo really make with the Lenovo Yoga C640? Please read on to find out.
Lenovo Yoga C640 Design, Dimension, and Weight Review
The Yoga C640 boasts an all-aluminum build that makes it feel like a premium laptop. Moreover, it has a sleek modern design that you'd expect from a convertible Yoga.
However, it still doesn't quite match up to the build quality of some other Yoga models. In terms of color, the laptop comes in the regular Iron Gray color that should be familiar to anybody that follows the Yoga line.
The Yoga logo stamped on the laptop's lid should also be familiar. In other words, nothing is really new with the Yoga C640 where the design is concerned.
Proceeding to the lid, it feels smooth to touch and you can almost open the lid with one hand. This is because the hinges are not so stiff.
As a convertible laptop, the not-so-tight hinge helps to keep the display in place when using the laptop in any mode. Also, being a 360-degree convertible 2-in-1, the C640 can swing around from laptop mode to media, tent, or tablet modes.
Meanwhile, opening the lid reveals a 13.3-inch touchscreen. Unlike some other Yoga models that are available in bigger screen sizes, the Yoga C640 is only available in a 13.3-inch display.
To begin with, the bezels surrounding the screen aren't huge. However, they aren't small like you'll find on some other 13-inch Yoga models either.
Speaking of the bezels, the top one houses a 720p HD resolution Camera. The webcam comes with an in-built privacy guard.
Hence, when the camera is not in use, you don't have to put a piece of tape over it or anything of such. Unfortunately, the camera lacks IR sensors for facial recognition.
Meanwhile, one area where budget laptops often skimp is display quality. That's because manufacturers have to cut costs to fit into a low-budget price range.
However, for a budget laptop like the Yoga C640, the display quality is not terrible. For more details about the display quality, let's start with the screen brightness which is just okay at best.
It has a maximum brightness of 300 nits. Therefore, you might have a problem with the screen brightness when using the display under direct sunlight.
For reflection handling, the display is rather glossy despite the fact that Lenovo called it anti-glare. Hence, you might have to use this laptop under a shade to prevent reflection.
Going further into the display features discussion, the laptop's display features an FHD (1920 x 1080) resolution. Consequently, the Yoga C640 display is satisfying both for watching Netflix and productivity work.
Impressively, the display supports pen input, although the pen does not come in the box. You will have to purchase the pen separately at an extra cost.
The touch-enabled display also does a nice job of actively responding to taps and swipes.
Furthermore, The Yoga C640 also has an IPS (in-plane switching) display that delivers solid viewing angles. With the IPS display, you can view the screen from the top, sides, and bottom without seeing inverse colors.
Having talked about the display and its features, let us move on to the keyboard area. The Yoga C640's keyboard is a pleasure to type on.
The keys are decently spaced and have generous key travel. Key travel refers to the distance it takes the keys to reach the bottom when pressed.
In addition to the decent key travel, the keyboard also offers two-step backlighting which makes it more fun to type at night.
Some of the keys you will find on the keyboard are hotkeys for mic mute, volume, and airplane mode. For the trackpad, as with most laptops, it is just below the space bar and it is not a large one.
The touchpad is not so responsive so, you may have little trouble clicking and swiping on it. Furthermore, there is a fingerprint sensor to the bottom-right of the keyboard deck for biometric authentication.
Proceeding to the speakers, the Yoga C640's up-firing speakers sound pretty good for laptop speakers. They offer a fair amount of subtle bass response.
Also, the Yoga C640's 2W stereo speakers support Dolby Atmos audio.
Moving on to the ports and connectivity, the Yoga C640 ports is far from plentiful. On each side, you get one USB 3.1 Type-A for connecting charging cables for e-readers and smartwatches.
You may be disappointed by the lack of an HDMI port and memory card reader. Also, there is no slot for a laptop security cable and there is no Thunderbolt.
Now let's move on to the weight and dimension of the Yoga C640. To start with, the Yoga C640 is not the most portable 13-inch laptop around.
The laptop weighs 2760 g and its dimension is 306.8 x 204.4 x 16.9 mm (W x D x H). When compared to the HP Spectre x360, the Yoga C640 weighs more.
The HP Spectre weighs 1270 g and has dimensions 306.8 x 194.5 x 17 mm (W x D x H).
In summary, the Lenovo Yoga C640 offers a beautiful design with weight and dimension that compares well to other similarly sized laptops. All things considered, I will rate it eight in this design and dimension review section.
Lenovo Yoga C640 Processor (CPU) Performance Review
The Lenovo Yoga C640 employs a 4-core Intel Core i7-1065G7 processor to perform its processing tasks. For more understanding, a 4-core processor means the processor has four processor cores.
Therefore, this processor promises faster performance than a dual-core or single-core processor. Also, this Core i7 processor has an 8 MB cache memory.
Not only that, but this Core i7 processor also has a base frequency of 1.80 GHz and a boost frequency of 4.50 GHz. As a result of the processor's 4.50 GHz high clock speed, the Yoga C640 should easily process both basic and complex computing tasks.
As a matter of fact, heavy multitasking should be performed without any stutter at all. However, let us consider a Cinebench R20 benchmark test result to further evaluate how well the processor can run tasks.
Before then, note that the Cinebench R20 benchmark test is used to estimate the entire processing power of a computer device. The Cinebench R20 benchmark tool does this by assessing the laptop's processor cores.
Hence, Cinebench R20 offers two results – the single-core test results and the multi-core test results. Importantly, the single-core test tells the processing power of a single core.
Meanwhile, the multi-core test on the other hand tells the processing ability of all four cores. Before I proceed to share the laptop's test scores, you should be aware that a higher score means better processor performance.
Hence, from the Cinebench R20 test results, the Lenovo Yoga C640 recorded 1150 points in its single-core test. Meanwhile, in the multi-core test, it recorded 4042 points.
Comparatively, the Lenovo Yoga C640 performed better than the Acer Swift 5 (SF514-54T).
Specifically, the Acer Swift 5 (SF514-54T) had only 1361 points in the single-core test. Meanwhile, in the multi-core test, it made 1400 points.
In conclusion, the Lenovo Yoga C640 processor offers high clock speed for handling basic and heavy tasks effectively. Therefore, I will give it an eight in this processor review section.
Lenovo Yoga C640 Memory (RAM) Performance Review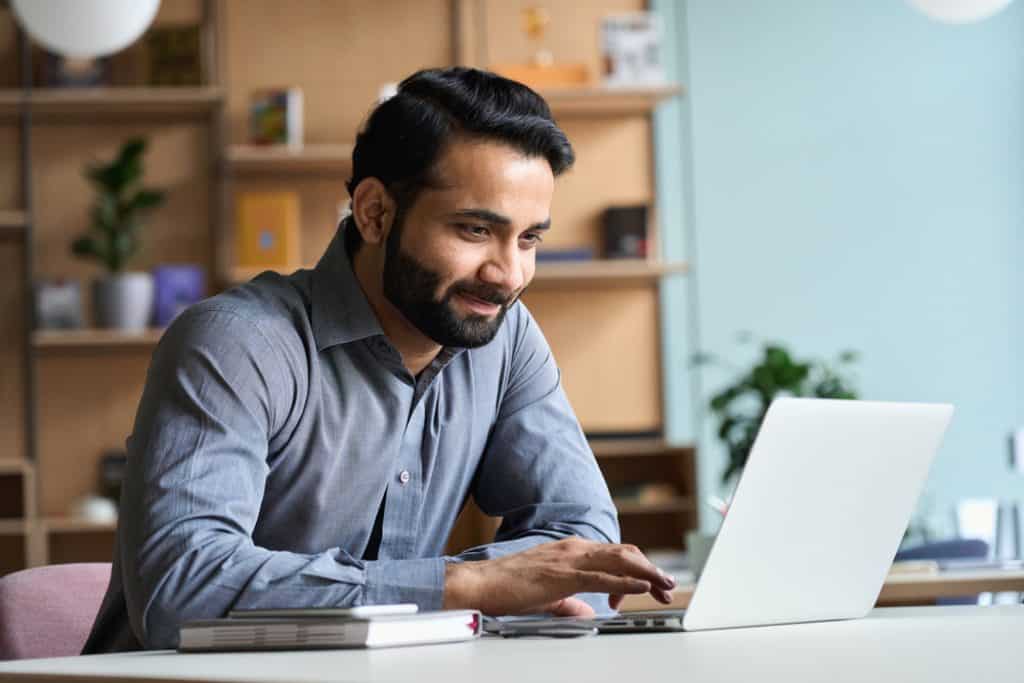 The Lenovo Yoga C640 features an 8 GB DDR4 standard memory. If you prefer a laptop with a higher memory, I am happy to inform you that Yoga C640 can take up to 16 GB of RAM.
On a negative note, this laptop comes with one slot that houses a RAM card that is soldered to the laptop's motherboard.
Therefore, because the RAM is soldered to the motherboard, the laptop's memory cannot be upgraded by the user.
In other words, it is either you purchase the Yoga C640 with 8 GB or 16 GB RAM from the store. However, you should bear in mind that the 16 GB RAM model will be costlier than the 8 GB RAM.
In the same light, as one would expect, the 16 GB memory model will offer better performance than the 8 GB RAM model. For the purpose of this review, we'll be considering the performance of the 16 GB model.
To begin with, you can smoothly open up to 25 Chrome tabs and also stream a video on YouTube with the 16 GB. Furthermore, switching between these tabs is convenient thereby delivering a smooth workflow without any break from this laptop.
Moving on, let's consider the performance of the Lenovo Yoga C640 with 16 GB memory, in a PCMark 10 benchmark.
Firstly, a PCMark 10 is a benchmark used to calculate the memory performance of a computer. It does this by simulating daily productivity tasks such as writing, checking emails, web surfing, and so on.
Similar to the other benchmarks discussed in this review, a higher score in the PCMark 10 means better performance.
Hence, from the PCMark 10 test results, the Lenovo Yoga C640 had 4,608 points. In comparison, the Dell XPS 13 offered better performance with its 6,912 points in the same benchmark test.
Therefore, the Lenovo Yoga C640 came behind the Dell XPS 13 despite both having 16 GB of memory.
Nonetheless, I will like to conclude this section by rating the Lenovo Yoga C640 an eight.
Lenovo Yoga C640 Storage Options and Performance Review
Lenovo equips this laptop with a 512 GB PCle SSD. Sadly, Lenovo does not provide an SD card slot for storage expansion.
While this storage capacity is sufficient for some people, others may find it less sufficient for files. Nevertheless, this storage option still offers a fair amount of storage speed.
To confirm that, let's consider its CrystalDiskMark benchmark test performance. CrystalDiskMark test evaluates the write and reads speeds of a computer's storage drive.
Read and write speeds refer to the time it takes the storage drive to open and save data. A higher read and write speed signifies a better performance in this benchmark test.
Hence, in the CrystalDiskMark test, the Yoga C640 had a sequential read speed of 1119 MBps. It also had a sequential write speed of 807 MBps.
Comparatively, the HP Envy x13 recorded read and write speeds of 1412.01 and 540.38 MBps respectively. This means that it will read data faster than the Yoga C640, but the Yoga C640 will save data faster than the HP laptop.
Hence, due to its somewhat fast storage speed, I will rate the Yoga C640 an eight in this section of the review.
Lenovo Yoga C640 Graphics Card Performance Review
The graphics cards handling all graphics-related tasks in the Lenovo Yoga C640 is an Intel UHD Graphics. This graphics card has a base frequency of 300 MHz and a maximum frequency of 1150 MHz.
Unfortunately, this graphics card does not come with a dedicated VRAM because it is an integrated GPU. However, it still manages to offer good graphics performance.
In fact, gaming is achievable on the Yoga C640, but you will have to stick to browser-based games. You will also be able to play games with light graphics demands like Counter-Strike: Global Offensive or Minecraft.
Using a 3DMark benchmark performance test, let's consider the gaming ability of the C640. Firstly, a 3DMark is a benchmark test that evaluates the graphics rendering powers of a computer in 2D and 3D.
Moreover, like other benchmark tests earlier considered in this review, a higher score also depicts a better performance. Thus, from the 3DMark Firestrike test, the Lenovo Yoga C640 scored 1016 points.
Its score is slightly below that of the Dell Inspiron 13 5000 which scored 1179 points. All things considered, the Lenovo Yoga C640 delivered an average gaming experience even though it's not a gaming laptop.
Hence, it deserves a seven in this GPU review section.
Lenovo Yoga C640 Battery Life and Performance Review
The Lenovo Yoga C640 is equipped with a 60 Wh, Li-Polymer battery. Lenovo boasts a battery life of up to 22 hours for this battery.
Thankfully, a battery rundown test performed by pcmag.com proved this claim to be true. The C640 lasted more than 21 hours in a video rundown test.
The test involved looping a locally stored 720p resolution video at 50 percent screen brightness. Also, Wi-Fi and Bluetooth were turned off during the test.
Significantly, the C640's battery life is more than most competing ultraportables. In fact, it is longer than the battery life of its predecessor – Yoga C630.
The Yoga C630 lasted for 17 hours and 38 minutes in the same test. This is an applaudable improvement on the C640 from the C630.
In conclusion, the Lenovo Yoga C640 scores nine in this review section for its battery life.
Frequently Asked Questions
1. Is The Lenovo Yoga C640 Good For Drawing?
Yes, it is. The Lenovo Yoga C640 supports Active pen input even though it does not come bundled with an Active Pen stylus.

However, you can purchase that separately.

The Active Pen stylus pen has up to 4,096 levels of pressure sensitivity. Hence, it is suitable for tablet-mode tasks like drawing and scribbling notes.
2. What Is The Price Of The Lenovo Yoga C640?
At the time I wrote this review in February 2022, the starting price of the Lenovo Yoga C640 was $490.00.
3. Is The Lenovo Yoga C640 Good For Gaming?
Gaming is achievable on the Yoga C640, but you will have to stick to browser-based games. You can also play games with light graphics demands like Counter-Strike: Global Offensive or Minecraft. 
4. Is The Lenovo Yoga C640 A Touchscreen?
Yes, the Lenovo Yoga C640 is a touchscreen laptop that is very touch-responsive.
5. Does The Lenovo Yoga C640 Have IR Sensor Camera?
No, the Lenovo Yoga C640's camera does not have an IR sensor camera for facial recognition.
My Final Thoughts
The Lenovo Yoga C640 is a reliable convertible laptop that offers a lot of value at its $490.00 starting price point. As an upgrade from the Yoga C630, we have seen it pack some better qualities than its predecessor.
The most interesting upgrade is its battery life which surpasses that of the C630 by extra three hours. Also, with the C640, Lenovo made a shift from AMD processor to Intel processor.
Although the C640 lacks the dual USB-C and LTE connectivity that is present on its predecessor, it is still a worthy upgrade.
I hope you found this Lenovo Yoga C640 review helpful. If you found the review helpful, click Yes to "Was this post Helpful?" below.
You could also review this product with the "Leave a Reply" form found at the end of this page.
Finally, for more laptop reviews, visit our Laptop Reviews page. You may also find our Laptop Specs and 2-in-1 Convertible Laptop Reviews pages helpful.
References and Further Reading