Heard of a detachable 2-in-1 premium Chromebook? If not, this detailed HP Chromebook x2 review will introduce you to one.
Itechguides' Take on HP Chromebook x2
Summary
Meet the world's first premium detachable Chromebook by HP! This device is very promising with good battery life, a detachable tablet, and great performance for on-the-go daily tasks. However, on the weight side of things, HP could have made it lighter though!
Pros
Good performance
HP Stylus Pen
Impressive battery life
Sleek design
I will be providing specification details of the HP Chromebook x2 such as the design, memory, storage, battery, CPU, and GPU. Specifications are one thing, having good performance is another.
So, I will be providing benchmark test results used to analyze the performance of some of the Chromebook's specifications. Additionally, In addition to the benchmark results, I will be comparing the specifications and performances of the HP Chromebook x2 with some of its competitors.
Reading this review will provide you with the most comprehensive information about the HP Chromebook x2. This review will also highlight if this device will satisfy your needs.
My Initial Thoughts
HP's flagship Chromebook is one of the premium Chromebooks out there. It is often referred to as the "world's first detachable Chromebook" because of its 2-in-1 detachable feature.
Ideally, Chromebooks were created with the idea of providing more affordable laptops. However, HP eliminates that idea with its starting price of $400 (September 2021)
The HP Chromebook x2 12 is more expensive than the usual $200-$300 price range we often see on Chromebooks. Even at that, it is cheaper than the Microsoft Surface Pro 7 which goes for about $1000.
All these leaves us wondering, is its performance as high as its price? Read on to get answers!
HP Chromebook X2 Design, Dimension & Weight Review
"Premium" is the best adjective to qualify the design of the HP Chromebook X2 12. This is because of the nice aluminum build with the ceramic finish on the lid of this device.
When it comes to branding, there's the "hp" logo in metal, occupying the center of the lid. The metal logo really compliments the white color of the laptop's lid and the oxford blue color of the keyboard.
Still on the lid is the "Chrome" text and cyclical logo in grey at the top left corner of the lid. Another thing you'll notice on the lid is a 13mp rear-facing camera.
This camera feature adds to the fact that this Chromebook can be used as a tablet independently to take pictures from a rearview. Speaking of tablets, a major highlight of this laptop is its detachable feature which is hard to tell at a glance.
To be precise, the HP Chromebook x2 12 has a tablet attached to a keyboard. This differs from the typical convertible laptops out there.
This device can be set up in various forms as a convertible device. You can have it in a tent, table, or presentation mode.
Furthermore, this detachable feature is possible because of the hinges. These hinges are not the typical ones, instead, they are two magnetic mounts that let you put the tablet in place.
In terms of durability, these magnetic mounts are solid which makes it difficult to open the Chromebook's lid with just one hand.
Another factor responsible for not being able to open the lid with one hand is the weight of the tablet. The tablet alone weighs 670g which is understandable since all the Chromebook's hardware is in the tablet.
However, the detachable keyboard weighs slightly more at 720g. Ironically, the keyboard has no hardware in it to weigh that much.
I want to believe it is an intentional move by HP to have a slightly heavier keyboard just to handle the weight of the tablet when it's on a desk or lap.
Speaking of portability, this Chromebook as a whole weighs 1390g and has dimensions of 292 x 211.4 x 8.2 mm. This Chromebook is heavier when compared to two of its key competitors.
There's the Samsung Chromebook Plus V2 which weighs 1329g and has dimensions of 287 x 208 x 17.8 mm. The Google Pixelbook Go beats them both in terms of portability.
Google Pixelbook weighs 1043g with a dimension of 220 x 290.4 x 10.3 mm.
Using this Chromebook in tablet mode is not so convenient on your arm because of how heavy it is.
With all that being said, you may be thinking of the keyboard's durability. Well, the keyboard is sturdy enough to handle the weight of the tablet.
However, the screen gets a bit wobbly which is expected because of its detachable feature. Even with its strong hinges, I wouldn't advise you to lift this device from the keyboard layout when it's in laptop mode.
Moving on to the tablet, it is pretty much where all the action happens. As I hinted earlier, the tablet is where you'll find all the Chromebook's hardware.
For starters, the HP Chromebook X2 12 has a 2K (2400 x 1600) touchscreen resolution display. This is an IPS display screen which is something you don't see often in Chromebooks – perhaps that's why it's pricey.
In case you're wondering, the IPS (in-plane switching) enhances the screen display even in different viewing angles. This is obviously important for a convertible device that will have different viewing angles.
Additionally, the edges of the display have fairly thick bezels. These bezels are just the right size; not too slim nor too thick.
When it comes to color vibrance on this display, the HP Chromebook x2 12 emits 400 nits. Such an amount of nits is responsible for making the display accurate and bright.
However, the display is not good enough for high-resolution photo editing so don't even think of it. Also, the glossy display on this device is not ideal for outdoor use under sunlight.
On a positive note, the HP Chromebook x2 includes everything you need in the box, unlike its competitors. More precisely, HP Chromebook X2 12 comes with a stylus pen which is something you won't find in most Chromebooks.
This is good input by HP especially because other competing brands make their stylus pen optional which costs some extra cash. The HP pen works well for note-taking and navigation without hassle.
Additionally, HP's stylus pen has a 20-30 ms (millisecond) latency rate. Latency refers to the delay between the pen moving across the screen and a line appearing while using it.
This HP pen's latency is not as close to the Samsung S pen which has a latency rate of 9 ms. All in all, this is a convenient stylus pen for average use.
As for the ports, there are two USB type C 2.0 ports on the left and right sides. These USB Type-C ports on both sides also serve as the charging port of this laptop.
On the left again, there's the power button, volume rocker, audio jack, and a micro SD card slot.
Moving on to the other half of this Chromebook, the keyboard is not backlit which is something I was expecting for the price. This is more disappointing, especially because the ASUS C302 is one Chromebook that offers a backlit keyboard for less.
When it comes to typing experience, the keys are kind of shallow but it's not so bad, you'll still get work done. Additionally, the surface of the keyboard layout has this leather-like design pattern which gives it a coarse but comfortable feel to rest your arm.
Still on the keyboard, HP made provision on how to keep the stylus pen. There's a small pen case on the right edge side of the keyboard layout.
This is a good initiative from HP, and I understand if they didn't want to add any more to the tablet – if not, I would have preferred it there. That way, I don't have to worry about where to keep the pen when I'm using just the tablet.
Moving on, there is a touchpad below the keyboard. This smooth and responsive touchpad has a glass-like surface.
To sum up, despite the weight of this Chromebook, HP had a way of making every other thing stand out. For that, I will be rating HP Chromebook x2 an eight out of ten in this design review section.
HP Chromebook X2 Processor (CPU) Performance Review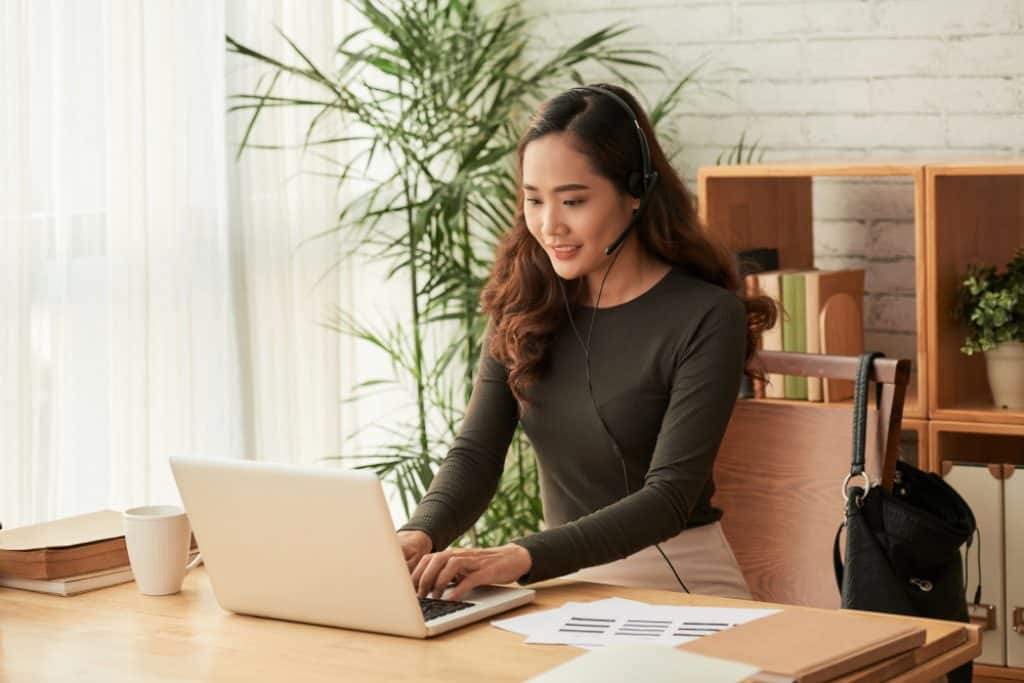 The HP Chromebook x2 is powered by an Intel Core 7th gen m3-7Y30 processor. This is a dual-core processor with a 4 MB cache.
When it comes to processing speed, this device has a base and boost frequency of 1.00 GHz and 2.60 GHz respectively.
Notably, this m3-7Y30 is an old processor created mainly for lightweight laptops to deliver fair performances. This processor was created by Intel to serve as a low-end version of the typical Core i3, i5, and i7.
In terms of performance, I used Geekbench to test this processor's capacity. For clarity, the Geekbench is a benchmark test tool that measures a laptop's CPU power to know how strong or weak it is.
Following that test, the HP Chromebook X2 12 scored 6629 points in the Geekbench test. This is less than that of the Google Pixelbook which had 7893 points in the same test.
However, the HP Chromebook did better than the Microsoft Surface Go which scored 3762 points.
For a low-end Intel Core processor, this is actually a good performance. Especially when compared with its competitors that run on Intel Core "i" series processors.
This CPU's performance of this detachable Chromebook deserves a rating of nine.
HP Chromebook X2 Memory (RAM) Performance Review
This HP detachable Chromebook features 4 GB LPDDR3 SDRAM. This memory is a single slot memory that is soldered to the motherboard – which means it can't be upgraded.
Despite its non-upgradable feature, the 4 GB RAM on this Chromebook can handle multitasking well. I found out after doing some multitasking.
This device did not slow down even with 18 Google Chrome browser tabs open with one tab streaming YouTube. Asides from that, I opened another web tab with spreadsheet data entry going on.
Additionally, I was downloading a 36 MB Android app all at the same time. It's almost as if this device can handle anything you throw at it.
To further test its performance, I used Jetstream. We couldn't use the usual PC Mark test for this memory performance test because it's not supported by Chrome OS.
Nonetheless, Jetstream is a benchmark test tool that focuses on the most advanced web applications. It analysis how a device can startup applications quickly and run smoothly.
For this Jetstream test, HP Chromebook X2 12 scored 115. Which is higher than the Samsung Chromebook Plus V2 which scored 68 points.
However, the Acer Chromebook Spin 13 scored higher than both devices with a score of 168 points.
Normally, Chromebooks don't need a lot of memory so the 4 GB RAM on this device is just right. The HP Chromebook x2 also did better than the pricier Samsung and for that, I will be rating it a nine in this memory.
HP Chromebook X2 Storage Options & Performance Review
The storage of the HP Chromebook X2 12 is a 32 GB eMMC drive.
Even though this storage size may look small, it's sufficient for files on a Chromebook. The reason being that the only apps you'll need on this device are apps you'll download on Google Playstore.
Ideally, these apps are usually around 30MB – so no matter how much you download, you almost won't exhaust that storage size.
For more storage options, HP provided a micro SD card reader. This is an expandable storage option that can be used by having a micro SD card slot into the Chromebook more storing more files.
If you're still in doubt about the storages' sufficiency, there's an additional option of cloud storage. On purchasing this Chromebook, you will have access to 5 GB of Google Drive storage for saving files on the free cloud storage.
In brief, the HP Chromebook x2 12 has very sufficient storage options. And for that, it deserves a nine.
HP Chromebook X2 Graphics Card Performance Review
In terms of graphics, the HP Chromebook X2 12 features the Intel HD Graphics 615 GPU. This integrated graphics card has a base frequency of 300 MHz and a boost frequency of 900 MHz.
Notably, this graphics card is an integrated one which means it won't be excellent for PC gaming. Regardless, it is very sufficient for android games – which will be the only games available for this Chromebook.
As a standard on www.itechguides.com, we test the graphics performance with the use of benchmark test tools.
Unfortunately, we were unable to use the usual 3D Mark benchmark for testing graphics performance – because it is unavailable for Chrome OS. Instead, we used the WebGL graphics test tool which serves the same purpose.
WebGL uses the hardware acceleration capabilities of a computer's graphics card to render 2D and 3D graphics. This in turn analysis how a game runs on the computer being tested.
On this test, HP Chromebook x2 12 scored the same as the Google Pixelbook, with both laptops rendering 5,000 fish at up to 33 frames per second. Just in case you're wondering, the "fish" here is what WebGL refers to as "points" or "score".
Regarding gaming, the Asphalt 8 ran smoothly on this device while the PUBG (Playerunknown's Battleground) played with some hitches. The hitches of PUBG can be tolerated because this mobile-only game is new to Intel-based Chromebooks.
In brief, this Chromebook features a good GPU with promising performance and for that, I will be rating it an eight.
HP Chromebook X2 Battery Life & Performance Review
When it comes to battery, the HP Chromebook X2 12 is powered by a 4-cell, 48 Wh Li-ion battery. In terms of its battery life, HP advertised this Chromebook to have a battery life of 10 hours.
We don't know that for sure, after all, that's a statement for advertisement! To know its actual battery life, I put this Chromebook through a real-life battery test.
More specifically, I did a video playback test which involved playing a locally stored video repeatedly till the device shuts down. To start with, the Chromebook was fully charged, Wi-Fi was turned off, brightness was at 65%, and the volume was at 100%.
At the end of this test, HP Chromebook x2 gave up at 11 hours 9 minutes. This is a better battery performance when compared with its competitors.
For example, the Google Pixelbook Go lasted 10 hours. On the other hand, the Samsung Chromebook Plus V2 struggled at 8 hours 40 minutes on the same test.
Apparently, HP's advertised battery was not far from reality and did better than other Chromebooks around its price range. Based on this, the battery performance of HP Chromebook x2 deserves a nine.
Frequently Asked Questions
1. When Was HP Chromebook x2 Released?
The HP Chromebook x2 12 was released in 2018
2. Does The HP Chromebook x2 Come With A Pen?
Yes. This Chromebook comes with a stylus pen for its touchscreen display
3. Are HP Chromebooks Detachable?
Not all HP Chromebooks are detachable. The HP Chromebook x2 12 and 11 models are detachable
4. Is The HP Chromebook x2 Keyboard Detachable?
Yes. This is a detachable keyboard that can be detached from the Chromebook. Especially when you choose to use the device in tablet mode.
5. What Is The Auto-Update Expiration Date Of The HP Chromebook x2?
The Auto-Update Expiration date is the day a Chromebook stops receiving Google application updates on the Chrome OS. June 2024 is the expiration date of the HP Chromebook x2.
My Final Thoughts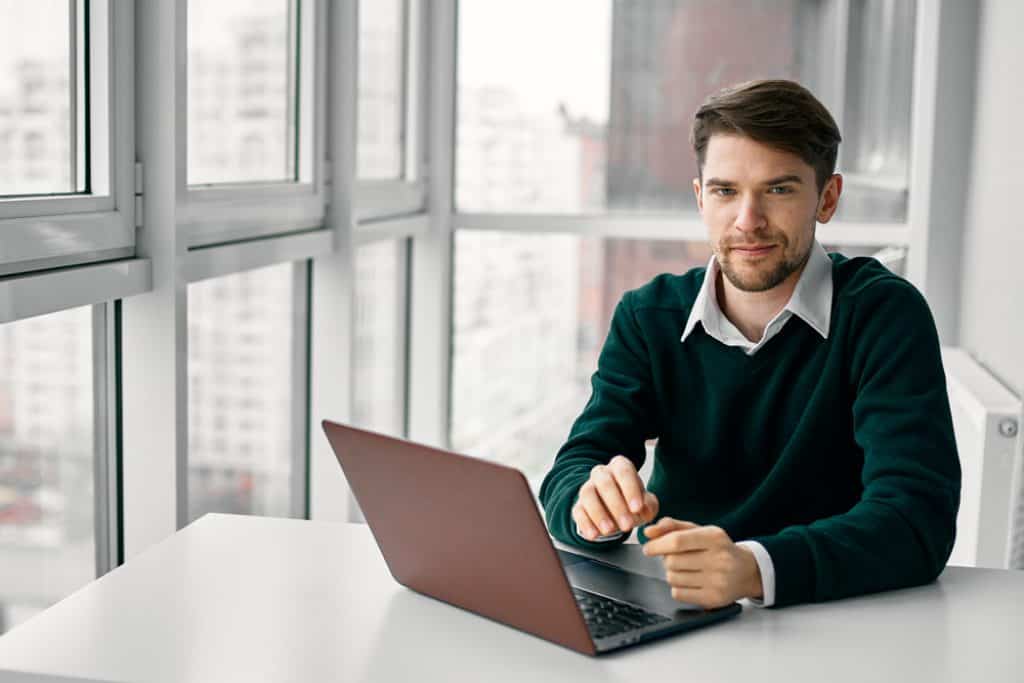 The HP Chromebook x2 is an impressive device that is suitable for those who fit into the category of people who do low-performance tasks.
It is also ideal for on-the-go work and also for those who love using android apps on a tablet or laptop mode. You can also purchase this device if you have a full-sized desktop PC and need something more portable for daily activities.
Finally, I recommend this Chromebook for anyone who needs good battery life and good performance while on the move.
I hope you found this HP Chromebook x2 review helpful. If you found the review helpful, share your thoughts with our community platform at Itechguides Community.
You may also ask questions or make comments regarding this review at Itechguides Community. Our team and other community members will respond to your questions or comments as soon as possible.
Finally, for more Chromebook reviews, visit our Chromebook Reviews page. You may also find our Laptop Specs page very helpful.
References and Further Reading