This Itechguide is a pick of the 5 father's day gifts from daughter. The best gift is discussed last – starting with the 5th on top of the list.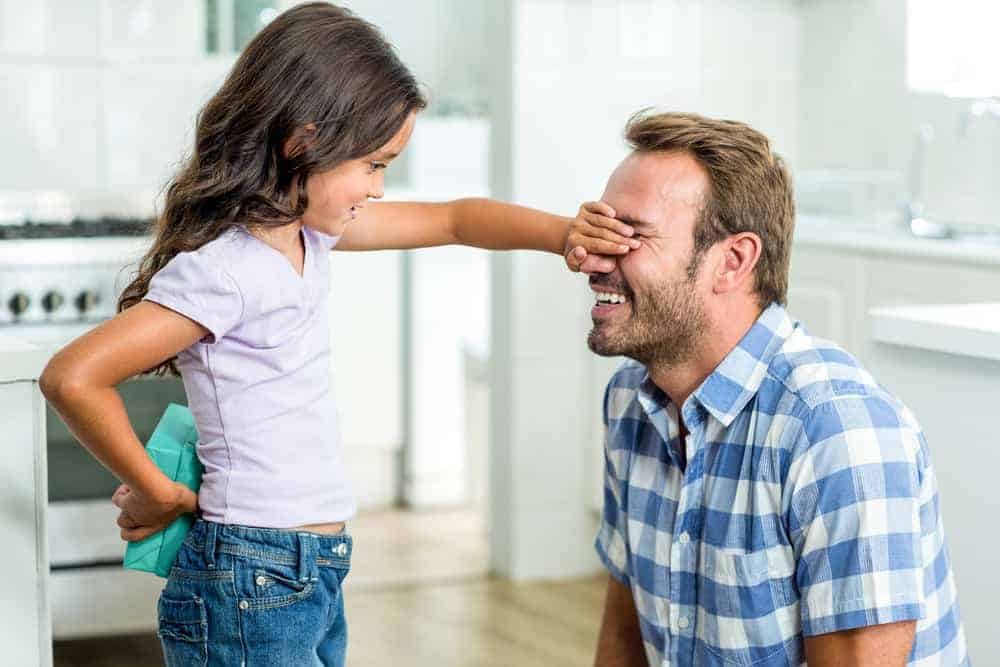 My pick of the father's day gifts from daughter gives brief details of each gift and its unique features. Some of the items may also include technical specs.
My aim is to provide you enough information to make a decision. To help you decide which of the items to get, I strongly recommend that you take time to read through the 5 gift ideas.
Here are the 5 father's day gifts from daughter…
Smart Plug Gosund Mini Wifi
Starting my pick of father's day gifts from daughter, at no 5 is "Smart plug Gosund Mini Wifi".
This smart plug has a lot of tantalizing features. The first feature that caught my attention is the timing app. You can use the app to set a timer that automatically turn the plug on or off. This keeps your home appliances safe and save you energy.
The app also features a remote control. With this feature, you can turn a device connected to the plug on or off from any location with your smartphone from any location. This gives you peace of mind even when you are out and about.
Finally, this product supports Alexa. This allows you to use control the plug with your voice – to do this, you need to have the Gosund app on your phone.
Stud Finder Sensor Wall Scanner
"Stud Finder Sensor Wall Scanner" is no 4 in my pick of father's day gifts from daughter.
This device has some amazing features. Firstly, it has an advanced sensor technology. The sensor aids in detecting and locating buried objects like wires or pipes in the wall or ground.
Secondly, this item features an LCD screen – the screen displays the nature of the material. Stud Finder uses the sensor to show the precise location of the material you are searching for.
Finally, this product offers an automatic calibration. This gives the user the accurate reading of the object. This will make an admirable gift for father who is a technician.
DOSS SoundBox Touch Wireless Bluetooth Speaker
Taking the 3rd spot in my pick of father's day gifts from daughter is "DOSS SoundBox Touch Bluetooth Speaker".
The speaker offers a sensitive touch control – The touch control makes it easy to control the device with just a simple touch.
It also features a superior sound quality – this allows the user to hear every detail of sound clearly.
Finally, this product caps it up with long battery life. The battery delivers a play-time of 12 hours – ensuring extended hours of enjoyable music.
Maxboost Car Mount, [2 Pack] Universal Air Vent
Coming 2nd in my pick of father's day gifts from daughter is "Maxboost Car Mount Air Vent".
The first most exciting feature of this item is the magnetic mount. When you place your phone on the magnetic portion of the holder, it stays firm. Then, all you need to do is mount it to the air vent of your car.
Next very noticeable and important feature of this product is the compact size design. The portable dual-sized claw makes it fit almost any air vent.
The final feature that makes this device unique is the 360-degree viewing ability. This feature allows the user to adjust the phone to suit his viewing while driving.
First Alert Smoke Detector Alarm
Finally, at no 1 in my pick of father's day gifts from daughter is "First Alert Smoke Detector Alarm".
This device has loads of cool features but one of the outstanding of them is the ionization sensor. This allows the item to detect fast flames from a fire.
This product also has an 85dB alarm – this delivers a strong alarm sound when it detects a burning fire or spark. The alarm system delivers a vigorous sound to alert the user of a fire outbreak.
There is one more feature I think will be of interest – its versatile compatibility. The device has the ability to connect with other first alert smoke detectors. This makes all connected alarms to sound at the same time when smoke is detected.
I hope you found this Itechguide pick helpful. If you did, you could share your thoughts with our community platform at Itechguides Community.
You may also ask questions or make comments regarding this article at Itechguides Community. Our team and other community members will respond to your questions or comments as soon as possible.
Finally, for more geek gift ideas, visit our Gift Ideas page.