This Itechguide is a pick of the best 5 birthday gift ideas. The best gift is discussed last – starting with the 5th on top of the list.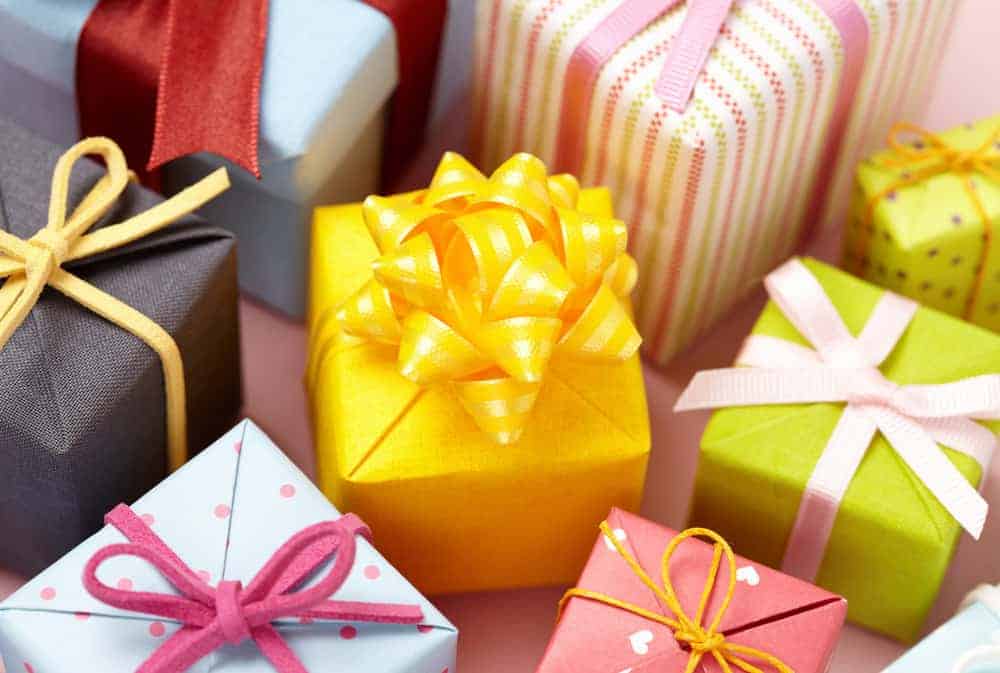 My pick of the birthday gift ideas gives brief details of each gift and its unique features. Some of the items may also include technical specs.
My aim is to provide you enough information to make a decision. To help you decide which of the items to get, I strongly recommend that you take the time to read through the 5 gift ideas.
Here are the 5 birthday gift ideas…
Letsfit Smart Watch, Fitness Tracker with Heart Rate Monitor
Beginning at no 5 in my pick of birthday gift ideas is "Letsfit Smartwatch".
This smartwatch has some outstanding features. Firstly, you can customize the watch settings to your preferred choice. You can record your entire daily activities or a particular activity. You can also set a reminder to notify you of any upcoming event.
It also has a step tracker, workout tracker, and a heart monitor. These activities help you lead a healthy lifestyle. One unique way this watch helps you stay healthy is to remind you to leave your seat and take a walk.
Finally, the smartwatch notifies you of incoming calls, emails, text messages and more. This will help improve your productivity.
In addition, it has an exceptional battery life. You can get up to 10 days of usage from a single full charge.
Polaroid Mobile Photo Printer
At no 4 in my pick of gift ideas for birthdays is "Polaroid Mobile Photo Printer".
The first most amazing feature of this device is that it does not require a toner or cartridge – all you need is only a zink paper. This saves you money as you do not need to buy toners or cartridges.
Secondly, it has a limited technical operation which makes it very easy for anyone to use. To operate the device, just turn it on. Then, connect the device to your smartphone via Bluetooth. Finally, select your preferred photo and print*!
*You have to download the Polaroid Zip App on your smartphone to be able to use the printer. Click these links to download Polazoid Zip App – for
Android
or
iPhone
. Please update to the latest Operating System for your phone before downloading this app.
The final feature that makes this product a great birthday gift is its compact size. The pocket-size design makes it easy to carry. This feature makes it possible to print your favorite pictures on the go.
Dyson Supersonic Hair Dryer
Coming 3rd in my pick of birthday gift ideas is "Dyson Supersonic Hair Dryer".
The first most tantalizing feature of this device is the magnetic attachment smoothing nozzle. This feature makes the device very versatile, enabling it to style any type of hair. You will be able to get your hair dry and styled in a few minutes.
This device also has a distinct heat regulator. The heat regulator ensures a stable heat output. This enables the heat to spread evenly – preventing your hair from getting burnt.
Finally, the device caps it up with its speed controller. With this, you can increase or reduce the speed of the fan as you wish.
Premium Ultrasonic Cool & Warm Mist Humidifier
At no 2 in my pick of gift ideas for birthdays is "Premium Ultrasonic Cool & Warm Mist Humidifier".
This item has loads of cool features but one of the outstanding of them is its large water holding capacity. It can hold up to 4litres of water which makes it work for a long period of time. Its large water-holding capacity also makes it suitable for large rooms.
This device also delivers an extremely noise-less operation. It does not make noise or disturbing sound when it is in use.
There is one more feature I think will be of interest – its auto shut-off function. This makes the device shut down automatically when it is out of water – preventing it from getting damaged.
New Apple IPad
"New Apple iPad" is no 1 in my pick of birthday gift ideas.
This device has some amazing features but one of the outstanding of them is its battery life. The device can promises up to 10 hours of video streaming, music playtime and surfing the internet.
This iPad is also very efficient in its operation. The device comes with the new A10 Fusion chip from Apple which makes it very responsive. You can easily multitask and run multiple apps on this device without delays.
Finally, you can use an Apple pen with this device. This makes it very easy to operate and work on the iPad. If you like to draw or sketch, you will find the pen really helpful.
Furthermore, you can use the device with a smart external keyboard. The device is available in 32GB and 128GB internal storage.
I hope you found this Itechguide pick helpful. If you did, you could share your thoughts with our community platform at Itechguides Community.
You may also ask questions or make comments regarding this article at Itechguides Community. Our team and other community members will respond to your questions or comments as soon as possible.
Finally, for more geek gift ideas, visit our Gift Ideas page.