Are you contemplating on your next laptop purchase choice? This ASUS Vivobook 15 review will help you with your decision making.
Itechguides' Take on ASUS Vivobook 15
Summary
The ASUS Vivobook 15 is an affordable mid-range laptop with premium looks that will sway you. Although the laptop's build is great, features like its screen and poor speakers are a bit displeasing. Nevertheless, it delivers a commendable level of performance for its price point.
Pros
Premium design
Sufficient port selection
Portable
Very slim bezels
Cons
Unimpressive battery life
Dull display
Poor speakers
This review consists of the laptop's features and capabilities. The laptop's performance in various aspects like the CPU, RAM, Graphics card, and Storage will be highlighted.
You will get enough details about the laptop to help you decide if it's worth your consideration. Read along to find out.
My Initial Thoughts
For quite some time now, the laptop market has been flourishing with activities and ASUS has been one of those brands benefiting from these activities. One of the reasons for this performance is because ASUS has been offering high-end laptops at a relatively affordable price.
To make it even better, ASUS has decided to tend to the mid-range needs with its ASUS Vivobook 15. As usual, ASUS has delivered a premium look with Vivobook 15 that makes it look even better than it's worth.
For instance, the laptop's frameless four-sided NanoEdge design looks stunning at first sight. To top it all, its specs seem to promise a surprising performance power that will exceed expectations.
ASUS Vivobook 15 Design, Dimension & Weight Review
The ASUS Vivobook 15 has an all-plastic body build. But that doesn't affect the beauty of the laptop in any way.
This laptop has a textured Slate Grey finished body with a Silver metallic ASUS logo on the center of the lid. However, this laptop also comes in a couple of colors – Silver, Orange, and Peacock Blue.
Moreover, the laptop's appearance doesn't give away its plastic build until you pick it up. It looks clean and elegant enough to not give away its plastic construction when its merely being looked at.
Measuring 357.2 x 230.4 x 19.9 mm and weighing 1700 g, the ASUS Vivobook 15 is not very light but it is relatively lighter than some 15-inch laptops. As an example, it is a bit lighter than the Acer Aspire 5 A515 that measures 363.4 x 247.5 x 17.95 mm, and weighs 1900 g.
Furthermore, the ASUS Vivobook 15 implements the ErgoLift-Hinge. This feature elevates the keyboard by about 5 mm to deliver a very comfortable typing experience.
Speaking of the keyboard, it is backlit with a very soft feel and click. Moreover, the touchpad is responsive and you can use a Function key to toggle it on and off.
Unfortunately, there's no light to indicate when the touchpad is off or not. Aside from the On and Off touchpad feature, the touchpad also features a fingerprint sensor.
In terms of connectivity options, The ASUS Vivobook 15 offers good choices. You get 1 Type-C USB 3.2 port, 1 Type-A USB 3.2 port, and 2 Type-A USB 2.0 ports. The laptop also offers an HDMI port, a headphone jack, and a microSD card slot.
It scores eight in this review for its excellent build.
ASUS Vivobook 15 Processor (CPU) Performance Review
ASUS offers the ASUS Vivobook 15 CPU in different Intel processor variants. Its Intel options include the Intel Core i3-1005G1, Intel Core i5-1035G1, or the Intel Core i7-1065G7.
Just like you would expect with these options, the laptop hardly goes wrong in terms of CPU performance. Any of the 3 processors fortify the laptop with a good amount of processing power.
Furthermore, the ASUS Vivobook 15 can handle all major tasks without any hassle. It can even handle multimedia editing (ASUS also mentioned this on their official website).
On a Geekbench5 test, the ASUS Vivobook 15 got a score of 2,599. However, despite being below the category average (2,983), the laptop performed excellently at all major tasks.
For example, the laptop handled video conversion and Photoshop editing tasks smoothly. Hence, it scores an eight in this review for its remarkable CPU performance.
ASUS Vivobook 15 Memory (RAM) Performance Review
ASUS equipped ASUS Vivobook 15 is with a 4 GB DDR4 SDRAM. This laptop's memory has 2 slots, so you can upgrade its RAM with the second slot.
However, the maximum RAM size supported by ASUS Vivobook 15 is 12 GB. The maximum supported RAM of 12 GB might not look suitable, but the laptop is comfortable at multitasking.
With 8 GB of RAM, the ASUS Vivobook 15 ran up to 25 Google Chrome tabs, two 1080p YouTube videos and a local software program – all without stuttering.
Moreover, the laptop's multitasking capabilities can be improved further if its RAM is upgraded. For instance, if the laptop has the maximum RAM size of 12 GB, it will be more suitable for heavy multitasking.
As a result of its multitasking power and RAM upgrade options, the ASUS Vivobook 15 scores an eight in this review.
ASUS Vivobook 15 Storage Options & Performance Review
ASUS offers various storage options with maximum sizes of 1 TB/512 GB for the ASUS Vivobook 15.
The laptop comes with either a 1 TB 5400 rpm SATA HDD or up to 512 GB PCIe Gen3 x2 SSD M.2. You may also get one with 512 GB GB Intel PCIe SSD + 32 GB Intel Optane memory.
Regardless of the drive type you choose to purchase, they are all good storage options. However, I will advise that you consider the SSDs more because they are much faster drives.
Nonetheless, the laptop's dual-storage design ensures both fast performance and a large storage capacity. You can install apps on the SSD for a fast response rate and store your files on the HDD.
The ASUS Vivobook 15 also has an SD Card storage option.
On a storage performance test, it took the ASUS Vivobook 15 30 seconds to transfer 4.97 GB of mixed-media files. The laptop transferred this file at a rate of 178 MBps.
The ASUS Vivobook 15 scores an eight in this review for its excellent storage options.
ASUS Vivobook 15 Graphics Card Performance Review
Like its CPU and storage, the ASUS Vivobook 15 offers two different graphics card configurations. It comes with either an Integrated Intel UHD Graphics Card or an Integrated Intel Iris Plus Graphics Card.
The ASUS Vivobook 15 keeps up with casual gaming. However, you shouldn't hope to play the most graphically demanding games on this laptop.
Nevertheless, it can handle some latest games like Fortnite, PUBG, and Apex Legends. However, you will have to play these games at their lowest graphics settings.
Moreover, when the laptop was tested with Sis Meier's Civilization VI: Gathering Storm, it only managed about 9 FPS. This performance is a bit low, but you can get better rates when you lower the settings.
The ASUS Vivobook 15 scores a seven in this review because it handles casual gaming and even AAA games at low settings.
ASUS Vivobook 15 Battery Life & Performance Review
The ASUS Vivobook 15 is equipped with a 2-Cell 37 Wh battery. The battery lasts up to 6 hours.
Also, the laptop's battery has a fast charge feature that allows you to charge up to 60% from 0% in just 49 minutes.
Nevertheless, the laptop's battery life is just average. Its battery capacity is relatively low for powering a laptop with mid-range components.
However, like most laptops, battery life depends on usage, settings, and other factors. Nevertheless, you shouldn't expect more than a maximum of 6 hours of battery life.
On battery performance tests, the laptop only managed to last for 5 hours 10 minutes with continuous web browsing and medium screen brightness.
It scores a six in this review for its average battery life.
Frequently Asked Questions
1. Is The ASUS Vivobook 15 Good?
The ASUS Vivobook 15 offers strong performance in an elegant chassis along with ultra-slim bezels and a relatively comfortable keyboard, all for a reasonable price. However, the laptop's dull display is a bit disappointing.
2. Does ASUS VivoBook 15 Have Touch Screen?
No, it doesn't. The ASUS VivoBook 15 comes with a 15.6″, FHD (1920 x 1080), or HD (1280 x 800) display. Despite its 60Hz Anti-Glare Panel feature with wide 178-degree viewing angles, it is not a touch screen.
3. Is The Asus VivoBook 15 Good for Gaming?
The Asus VivoBook 15 is very good for casual gaming. However, the laptop cannot run most graphically demanding games smoothly. You will have to reduce the game settings to enjoy games like Fortnite, PUBG, and Apex Legends.
4. Does ASUS VivoBook 15 Have Backlit Keyboard?
Yes, it does. The ASUS VivoBook 15′ full-size backlit keyboard is perfect for working in dark or dim environments.
5. Does The Asus VivoBook 15 Have A Camera?
Yes, it does. The laptop's Webcam is decent. It is usable, but like most laptops, you will need a well-lit room in order to get decent pictures. In most cases, images and pictures usually seem blurry.
My Final Thoughts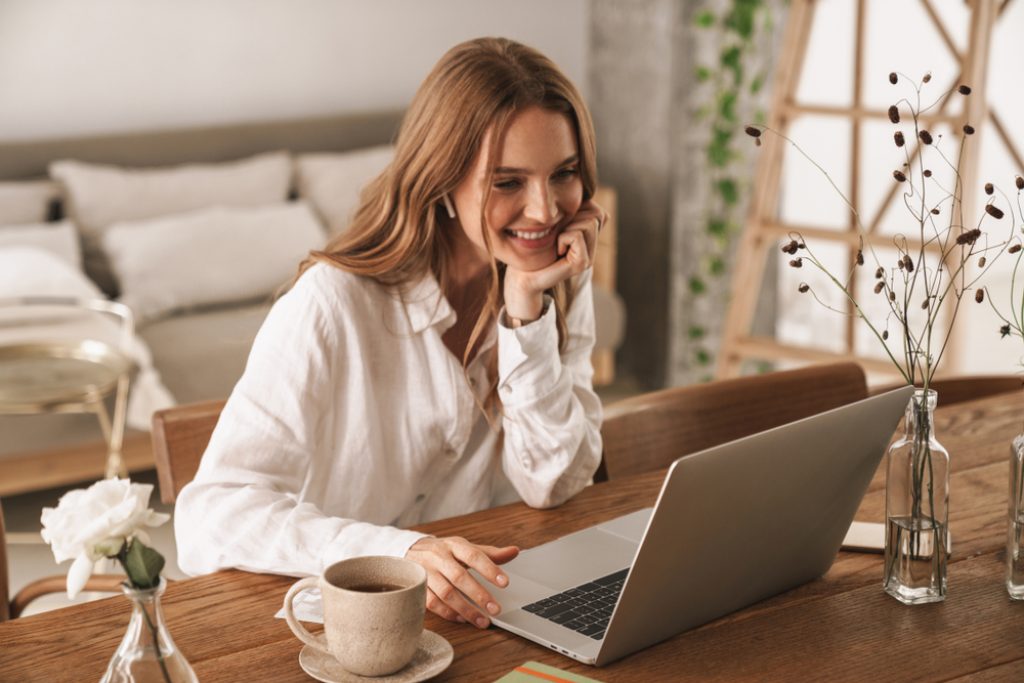 The ASUS Vivobook 15 is a good looking laptop for its price point. Its nice features such as its slim bezels and innovative hinge make it even more impressive.
However, the laptop's short battery life is disappointing but it is relatively light for its size. Nonetheless, the ASUS Vivobook 15 delivers a satisfactory performance.
I hope you found this ASUS Vivobook 15 review helpful? If you found the review helpful, click Yes to "Was this post Helpful?" below.
You could also review this product with the "Leave a Reply" form found at the end of this page.
Finally, for more laptop reviews, visit our Laptop Reviews page. You may also find our Laptop Specs page very helpful.