Introduction
Google Chrome is now the most popular browser. No wonder so many users want to install Google Chrome!
Options to Install Google Chrome in Windows 10
The 2 options to install Google Chrome in Windows 10 discussed in this guide are:
Directly using Chrome installer
With Group Policy
Install Google Chrome in Windows 10 with Chrome Installer.
Advertisements
This option is recommended if you are installing Chrome in a single PC. If you wish to deploy Google Chrome in company-wise use the second method in this guide…
Here are the detailed steps to install Google Chrome on a single Windows 10 PC.
Open Google Chrome page (link will open on Microsoft Edge). Then click Download Chrome.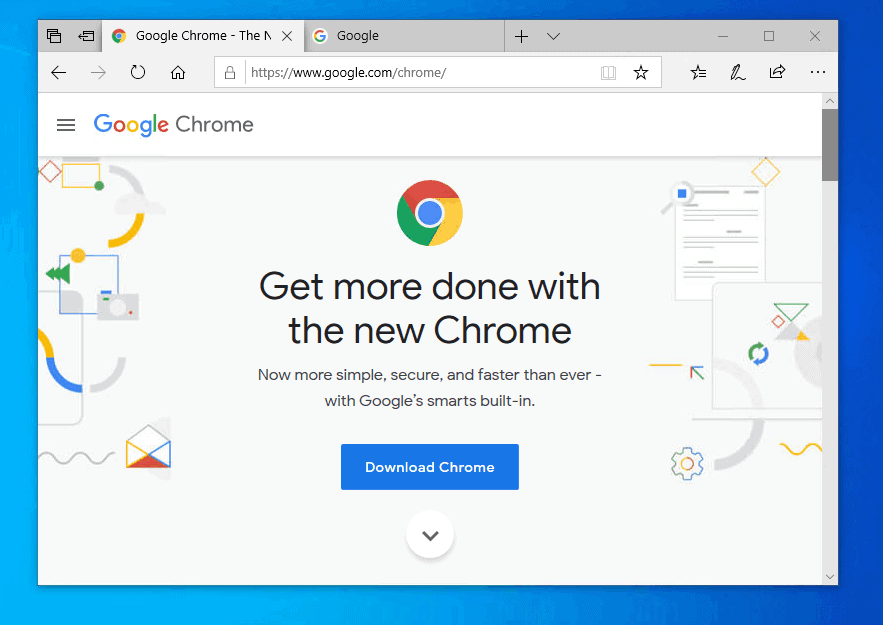 Then click Accept and Install.
Finally, on the Here's how you finish installing Chrome page, click Run.
Then wait for the installation to complete.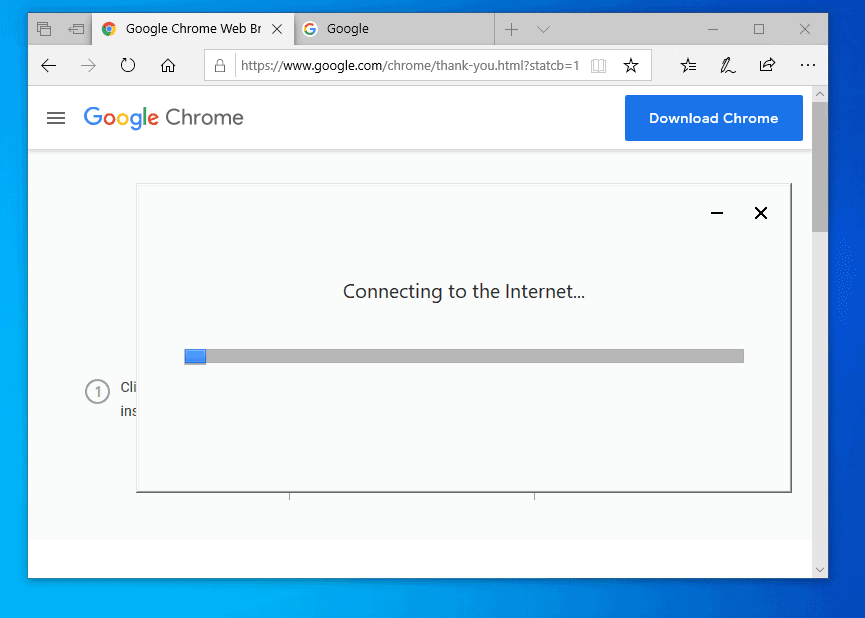 When Chrome is installed, it will automatically open.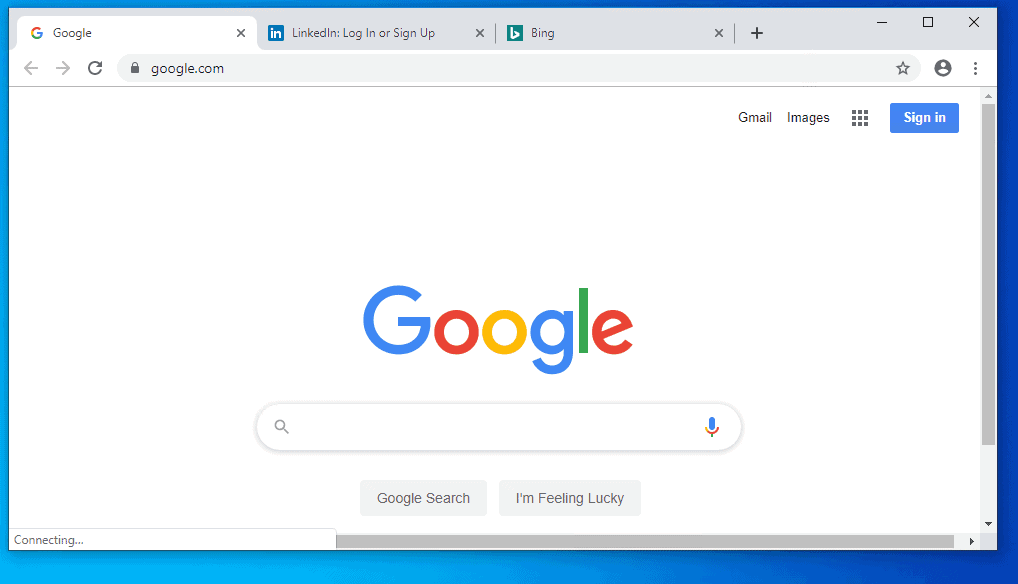 Install Google Chrome in Windows 10 with Group Policy
This second method is suitable for Windows Administrators that wish to deploy Chrome to a number of Windows 10 PCs at the same time.
Here are the tasks to complete:
Create a Share Distribution Point to Store Chrome MSI
Create a new GPO called "Deploy Chrome Browser" or whatever you wish to call it
Assign the GPO to an AD container
Assign Chrome MSI installer package for installation
This guide covers the detailed steps for tasks 1 and 4. For the steps to create a new GPO and assign it to an AD container, click the links in the tasks above.
The first step is to download Chrome MSI installer and save it in a shared folder. The shared folder is called a "Distribution Point".
Here are the steps:
Click Download the latest Chrome Browser MSI package to open Chrome Enterprise page.
Then scroll down to the Download Chrome Browser section of the page. Beside the edition you wish to deploy, click Download. For this demo I will use the 64-bits version of Chrome.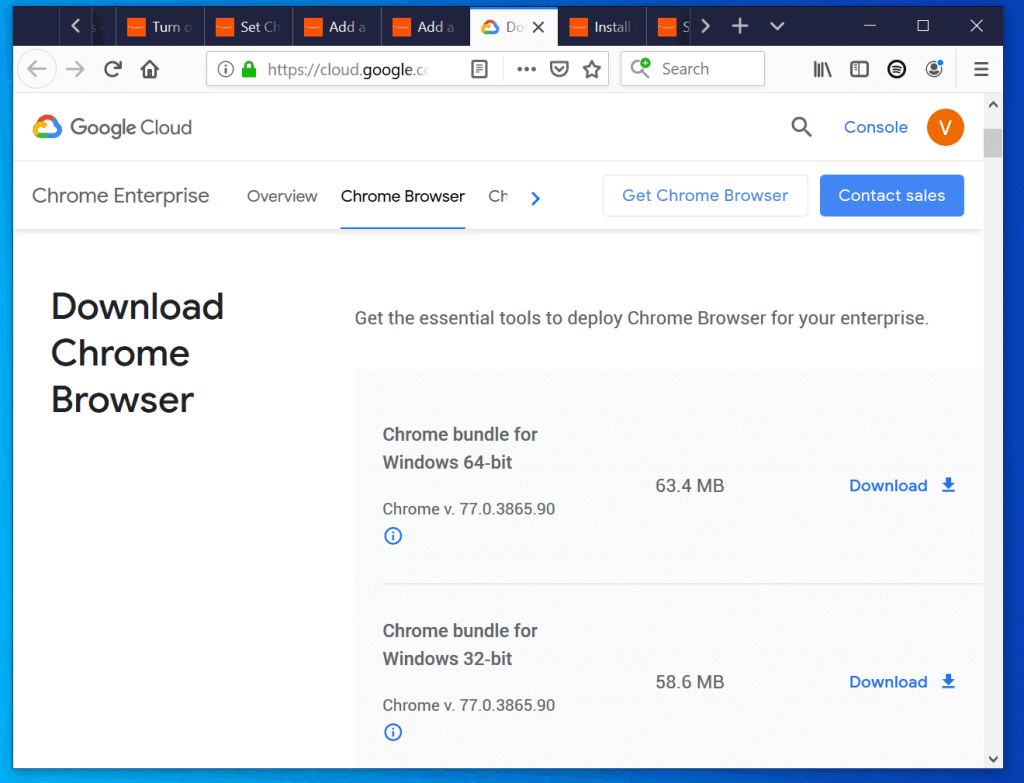 To begin download accept Google Chrome terms of service
Then save the downloaded zip file to your computer…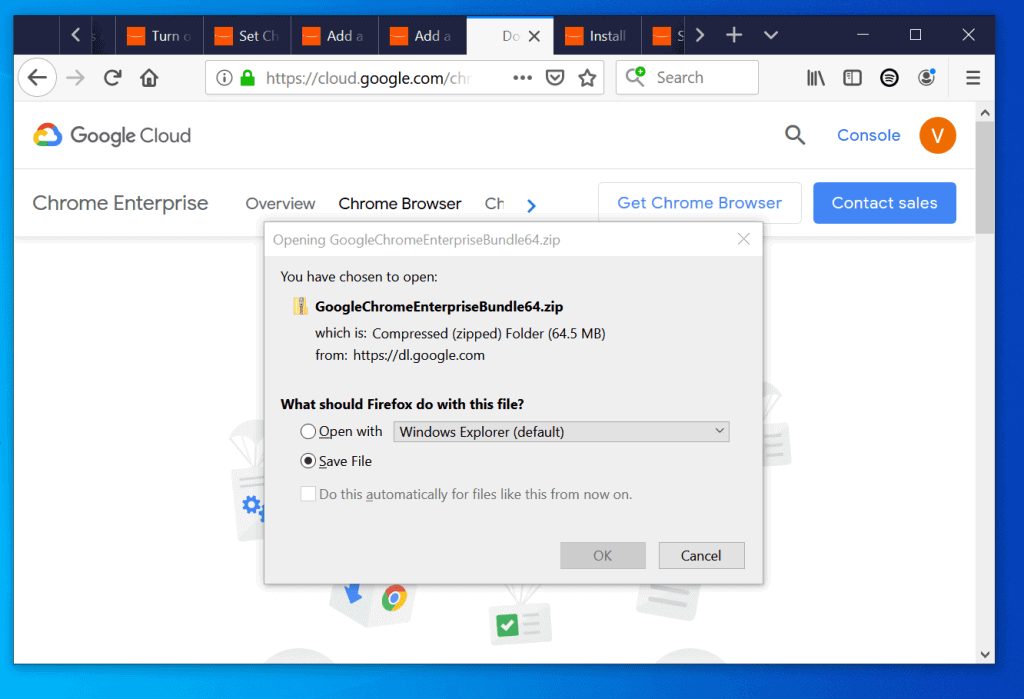 Finally, extract the zipped file: right-click the downloaded zipped file and select Extract All…then, select a path to extract the zip file to and click Extract.
Advertisements
Assign Chrome MSI installer package for installation
After creating a shared distribution point, creating a GPO and assigning it to an AD container, the final step to install Google Chrome with Group Policy is to create and assign the MSI package.
Here are the detailed steps:
Login to a Domain Controller and open Server Manager.
From Server Manager, click Tools. Then select Group Policy Management.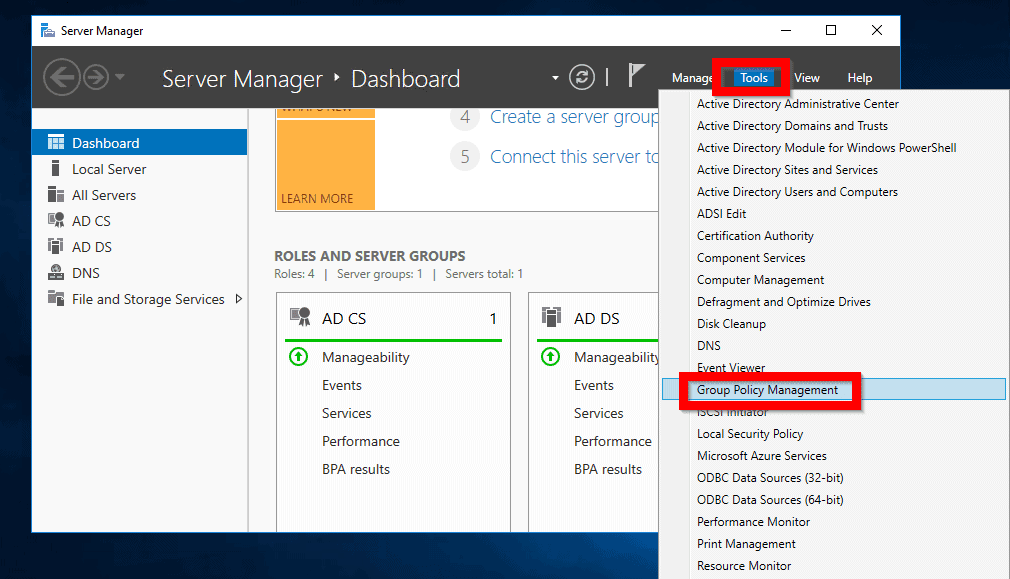 When Group Policy Management editor opens, under Computer Configuration expand Policies. Then expand Software Policies.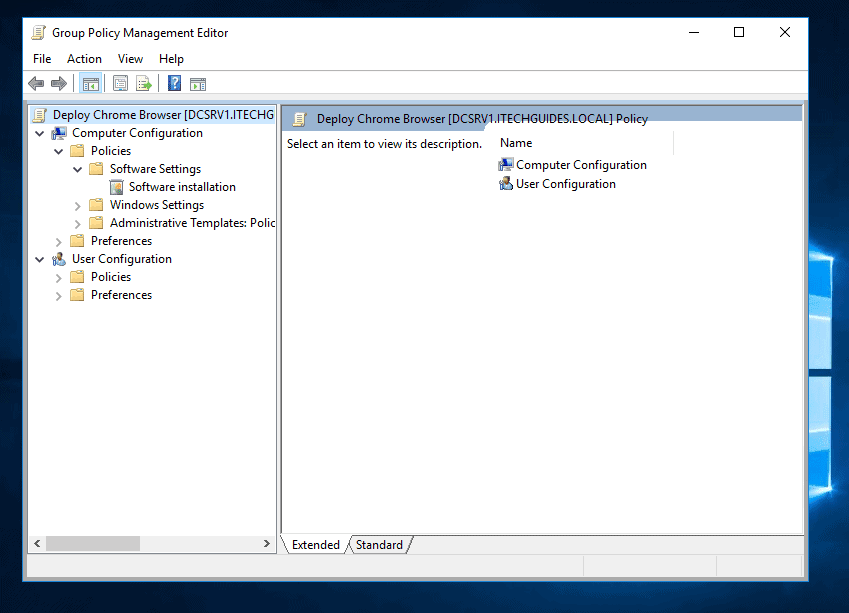 To create a new MSI package, right-click Software installation. Then point to New and select Package.
At the folder path browser that opens, in the File Name field type the UNC of the shared Distribution Point you created earlier. Then click Open.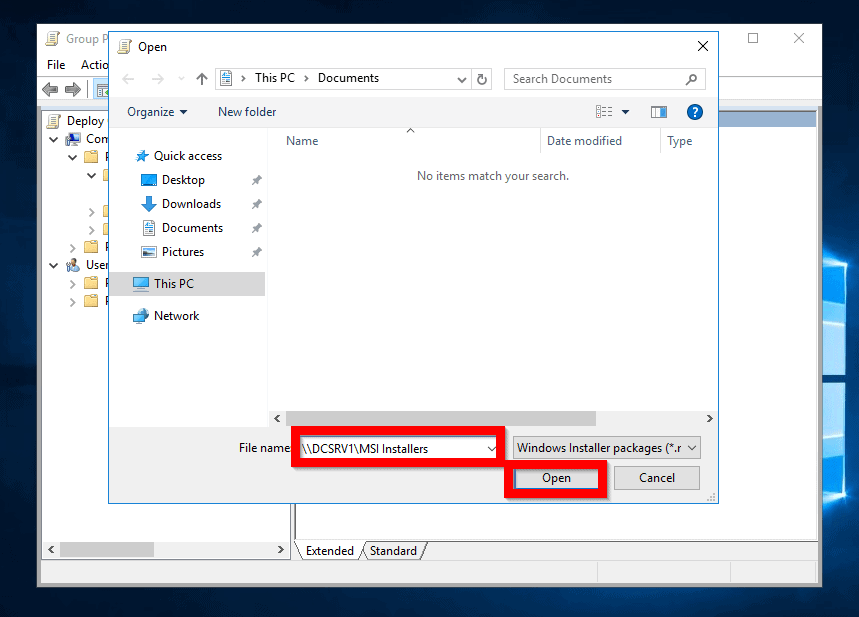 Open Installers folder. Then select GoogleChromeStandaloneEnterprise64.msi and click Open (see the second image below).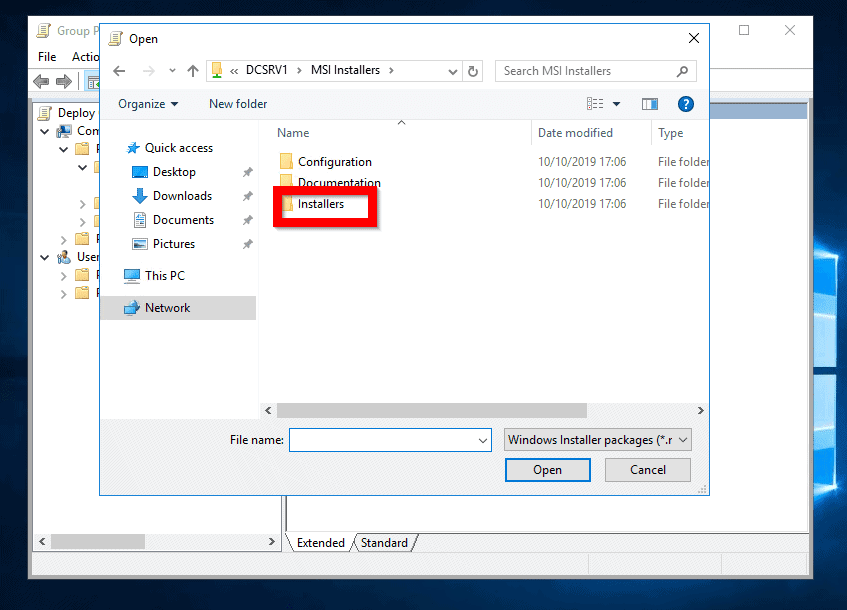 Advertisements
The Deploy Software screen will open with Assigned selected by default. Click OK.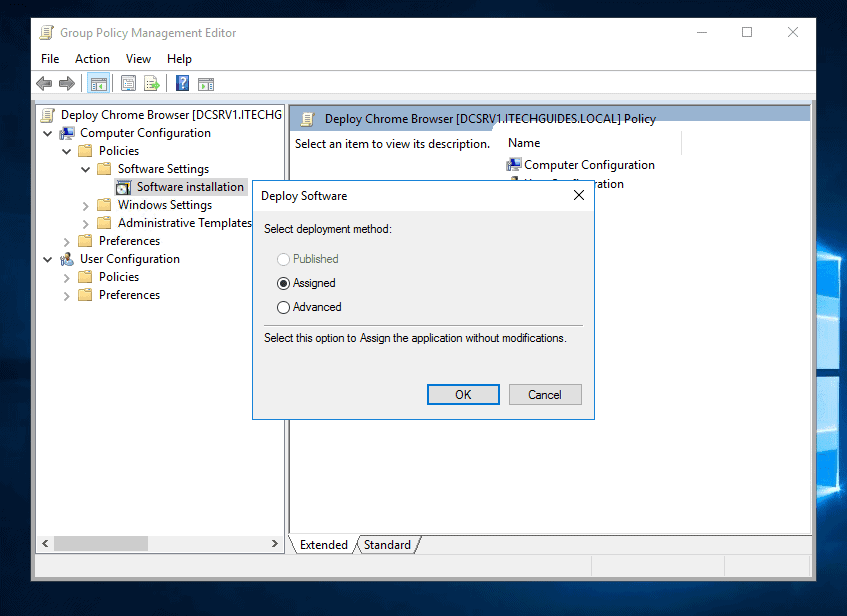 The packaged will take a short time to be created. When it is created, click Software installation. The package will be displayed in the detailed pane.
When the computers in the AD container the GPO is assigned updates the policy, they will be forced to install Google Chrome.
Conclusion
This guide covers the 2 methods you can use to install Google Chrome in Windows 10. One of them should be suitable for you!
If you found the guide useful kindly share your feedback using the "Leave a Reply" form. The form is found at the end of this page.
Want more Windows guides? Visit our Windows How To page.